Bank of Israel Governor Prof. Amir Yaron warned Prime Minister Benjamin Netanyahu on Tuesday that a raft of judicial reforms promoted by his government might adversely affect Israel's credit rating.
Coming back from the World Economic Forum conference in Davos, Yaron requested an urgent meeting with the Israeli premier, conveying to him the international sense of apprehension about the direction the judicial system in Israel is heading down and adding that it could hurt the Israeli economy and deter international investments.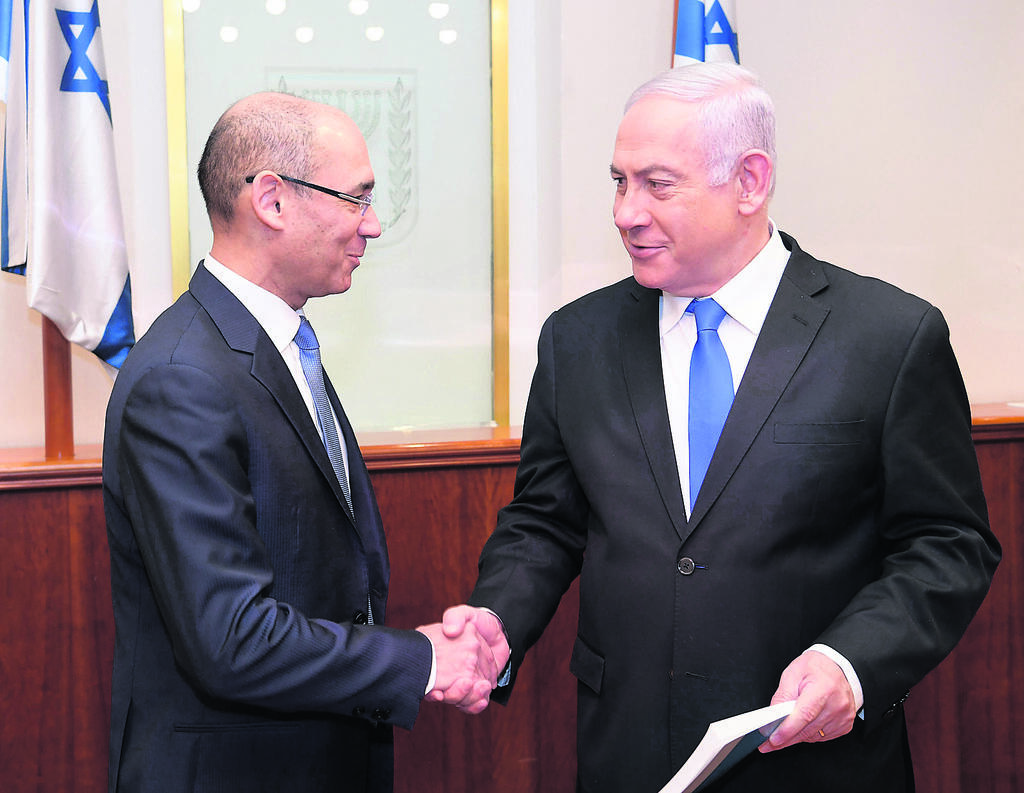 While the prime minister listened closely, he made no comment on the issue, though an official press release from the premier's office said: "The governor reflected different issues with regards to Israel's economic outlook with global economy leaders and credit rating representatives."
Yaron presented Netanyahu with a strategic plan drawn up by the central bank and said that the international community's focus on Israel comes in part due to Israel's quiet and efficient handling of the COVID-19 epidemic, and the local economy's quick rebound with low unemployment and relatively low inflation.
Prime Minister Netanyahu also held a meeting with Finance Minister Bezalel Smotrich to discuss the focal points of the upcoming state budget which is estimated to reach around half a trillion shekels and its compatibility with the policy of higher interest rates implemented by the Bank of Israel in recent months.
At the end of the meeting, the two issued a joint statement in which they blamed the opposition for trying to drum up hysteria and hurt Israel's economic outlook in order to thwart the government's judicial reforms.
"While the opposition is irresponsibly damaging Israel's economic might, we are focused on bringing forth a budget that would better the lives of Israelis across the board. Israel's economic stability is our top priority," the statement read.