In a show of solidarity with Prime Minister Benjamin Netanyahu, hundreds gathered outside his New York City hotel during his much-awaited U.S. visit last week.
The gathering, organized by Rabbi Shmuel Boteach and several right-wing organizations, sent a message of support to the Israeli leader despite the controversies surrounding his proposed legal legislation in Israel.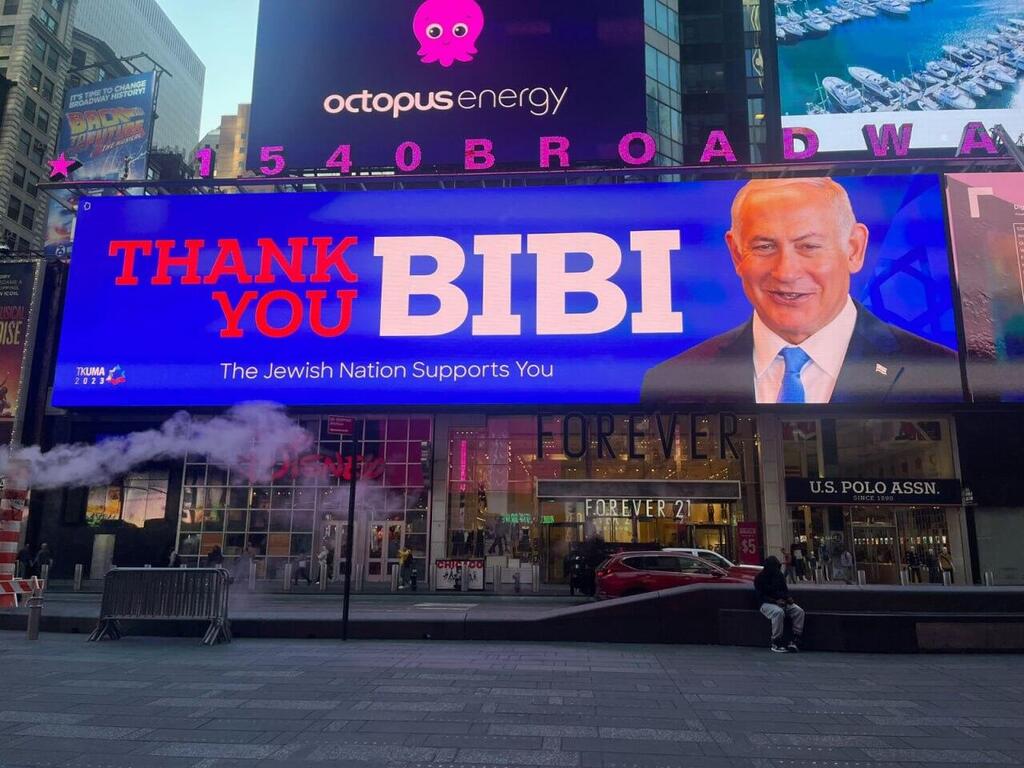 Unwavering support amid protests
While recent headlines focused on anti-reform protests against Prime Minister Netanyahu's visit to the United States, the right-wing, pro-reform movement took to the streets of the Big Apple to make their voices heard. Waving Israeli flags high and holding signs that declared "New York Loves Bibi," demonstrators conveyed their unwavering support for the prime minister.
Rabbi Shmuel Boteach, one of the event's organizers, urged the crowd to stand strong with the Israeli leader. "Be strong, my friend! Help me tell the prime minister of Israel, our friend - Prime Minister Netanyahu - when you
speak tomorrow at the UN
, say it with me, be strong, my friend!"
Prof. Alan Dershowitz, who has previously expressed reservations about legal reforms in Israel, also spoke at the event. Dershowitz highlighted the uniqueness of Israel's democratic process, asking, "What other nation has five elections in four years? What other nation has weekly peaceful, orderly demonstrations representing the right of the people to disagree with the government? What other nation allows citizens of its country to come to America and protest at and near the United Nations? The country that they're citizens of!"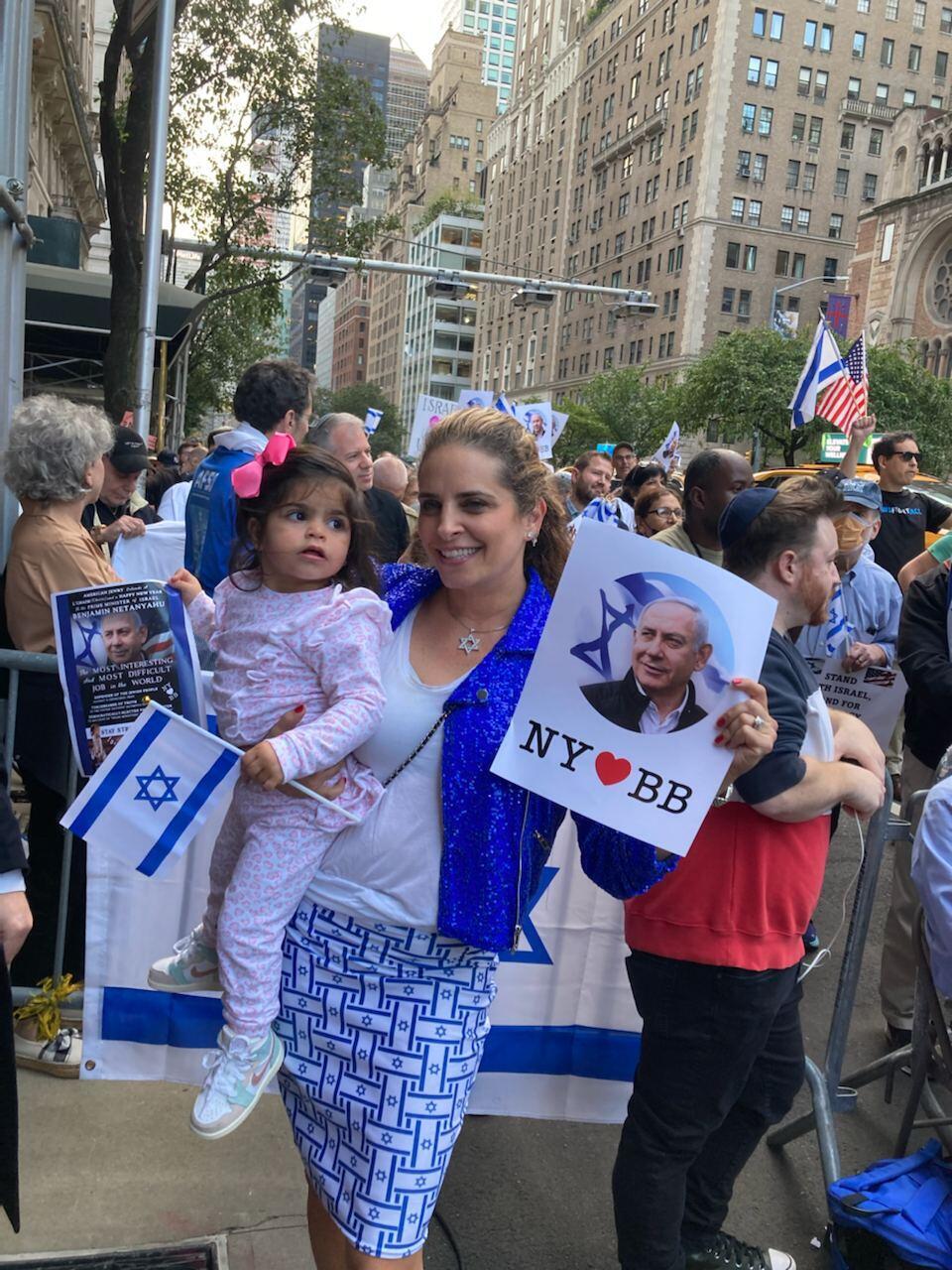 During the demonstration, Prof. Dershowitz emphasized his stance, saying, "While I may not endorse most of the government's legal reform initiatives, the notion that these changes will endanger democracy in Israel is baseless and unfounded." His presence at the rally underscored the complexity of the issues surrounding Netanyahu's visit and the ongoing debates within Israel itself.
Joe Zevuloni, one of the protesters, rallied the crowd for their continued support. "Tomorrow at the UN, 7:30 in the morning, we're going to be in the hundreds or by the thousands. We're going to support our prime minister! We're going to support him and show the world that New York stands with the democratic prime minister of the State of Israel! Am Yisrael Chai!"