Israelis stood in silence on Wednesday while a two-minute siren was heard across the country, in remembrance of the 6 million Jewish victims of the Holocaust.
Pedestrians stood in place, buses stopped on busy streets and cars pulled over on major highways - their drivers standing on the roads with their heads bowed.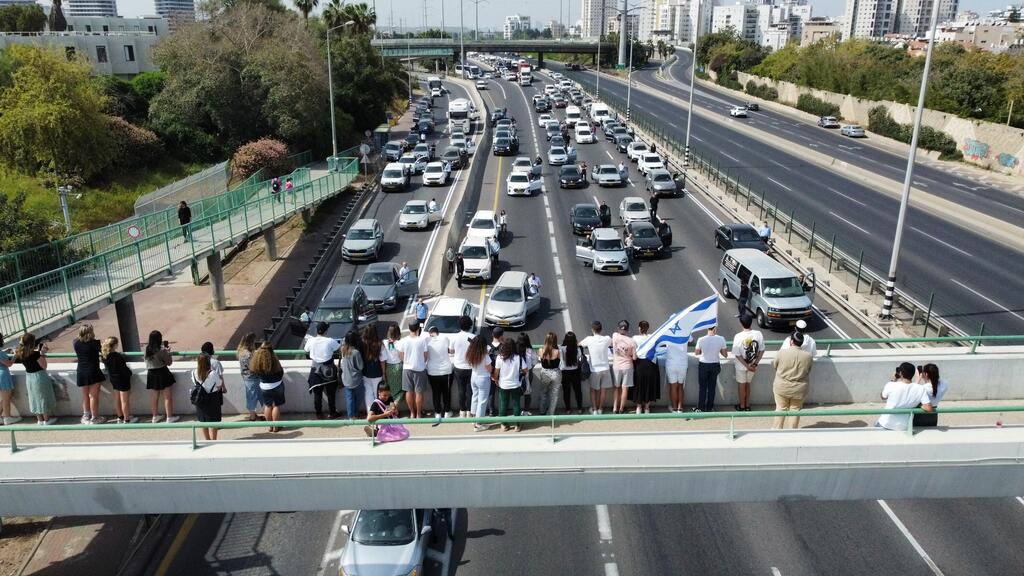 In homes and businesses, people stopped what they were doing to pay homage to the victims of the Nazi genocide, in which a third of world Jewry was annihilated.
A wreath-laying ceremony at the Yad Vashem memorial followed, with Israeli leaders - including Prime Minister Naftali Bennett and President Isaac Herzog - as well as Holocaust survivors in attendance. Other ceremonies, prayers and musical performances took place in schools, community centers and army bases around the country.
Earlier Wednesday, President of the German Bundestag Bärbel Bas and Knesset Speaker Mickey Levy participated in a candle-lighting ceremony in the Knesset in Jerusalem.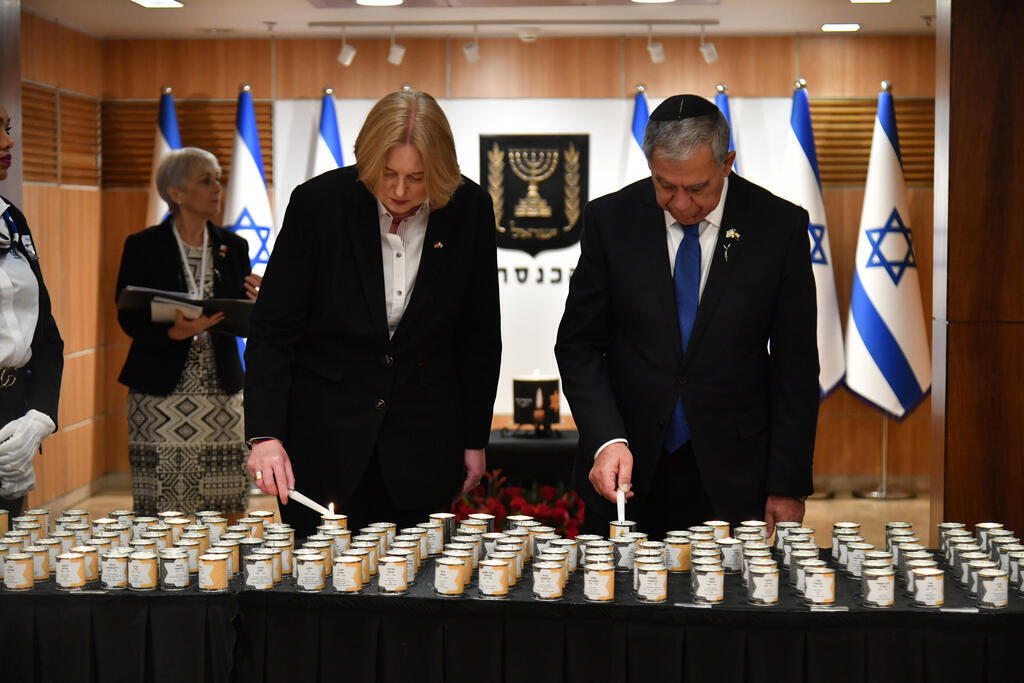 "I bow my head in humility and shame to the victims of the Holocaust. We must not forget and we will not forget," Bas said.
"From our historical guilt, stems a commitment. We must fight resolutely against antisemitism for all its manifestations, and we must preserve and revive the memory and pass it on to the younger generations."
The candles were placed in the Knesset lobby and Knesset members, ministers and heads of state will light candles additional candles throughout the day.
The annual remembrance is one of the most solemn on Israel's calendar. Restaurants, cafes and places of entertainment shut down, and radio and TV programming are dedicated almost exclusively to documentaries about the Holocaust, interviews with survivors and somber music. The Israeli flag flew at half-staff.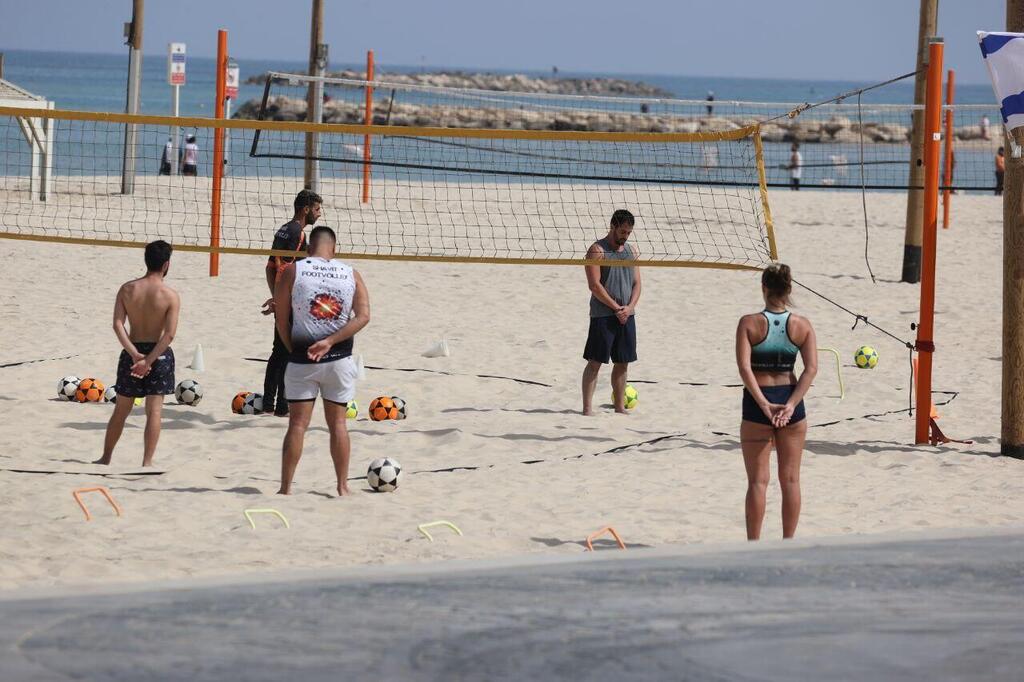 The Holocaust runs deep in Israeli public consciousness. The state was established in 1948, three years after the genocide ended with the conclusion of World War II, as a place of refuge for Jews across the world. Hundreds of thousands of Holocaust survivors who had lost their families fled there and made it their home.
According to the Hebrew calendar, Holocaust Remembrance Day marks the anniversary of the 1943 Warsaw Ghetto uprising - the most significant, yet doomed, act of Jewish resistance during the Holocaust that helped shape Israel's national psyche, symbolizing strength and the struggle for freedom in the face of annihilation.