President Tayyip Erdogan claimed victory in Turkey's runoff election on Sunday. Addressing supporters from on top of a bus in Istanbul, Erdogan thanked people for voting and said Turks had given him the responsibility of governing for the next five years. "The only winner is Turkey," he said.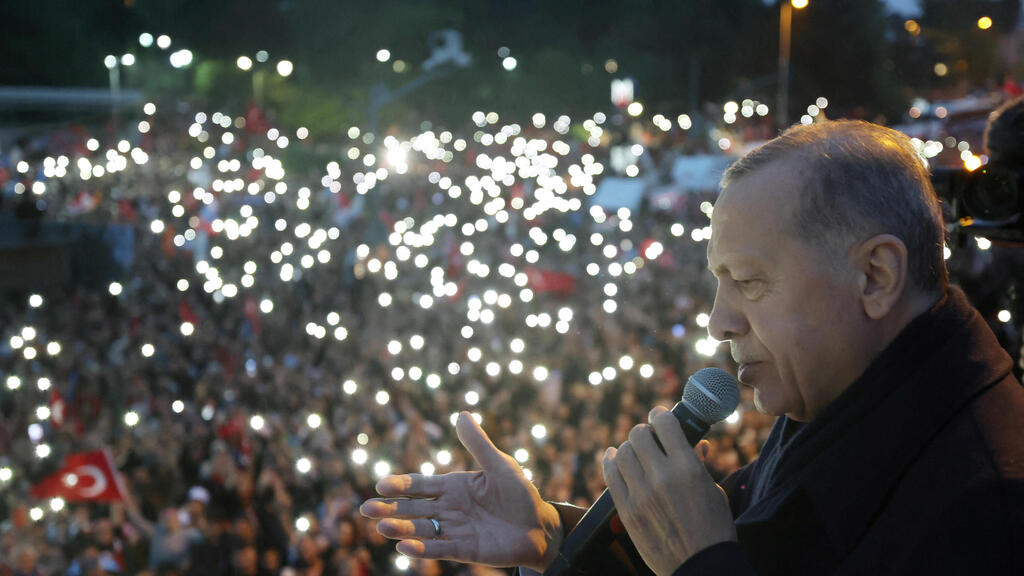 Opposition presidential candidate Kemal Kilicdaroglu said he will continue to lead his struggle. Speaking in Ankara, Kilicdaroglu, who got some 47.9% of votes in Sunday's runoff election, said the results showed people's will to change an authoritarian government. He is saddened by the "troubles" awaiting Turkey, he said.
Erdogan's ruling AK Party spokesperson Omer Celik separately said he maintained strong support.
Victory would extend Erdogan's two-decade reign, securing a mandate to continue his increasingly authoritarian rule which has polarised Turkey and strengthened its position as a regional military power.
Erdogan supporters gathered at his Istanbul residence in anticipation of victory, chanting Allahu Akbar, or God is Greatest. "I expect everything to become better," said Nisa, 28, a headscarved woman wearing a headband with Erdogan's name.
Victory would reinforce Erdogan's image of invincibility after having already redrawn domestic, economic, security and foreign policy in the NATO member country of 85 million people.
The win would come after Erdogan weathered some of his toughest political headwinds yet, appealing to voters with nationalist and conservative rhetoric during a divisive campaign that deflected attention from deep economic troubles.
The defeat of Kilicdaroglu, who promised to set the country on a more democratic and collaborative path, would likely be cheered in Moscow but mourned in Western capitals and much of the Middle East after Turkey took a more confrontational and independent stance in foreign affairs.
Erdogan, who has ruled Turkey for two decades, appeared on course to win a new five-year mandate despite a cost-of-living crisis and a series of currency crashes largely brought on by his unorthodox policies, which the opposition had pledged to reverse.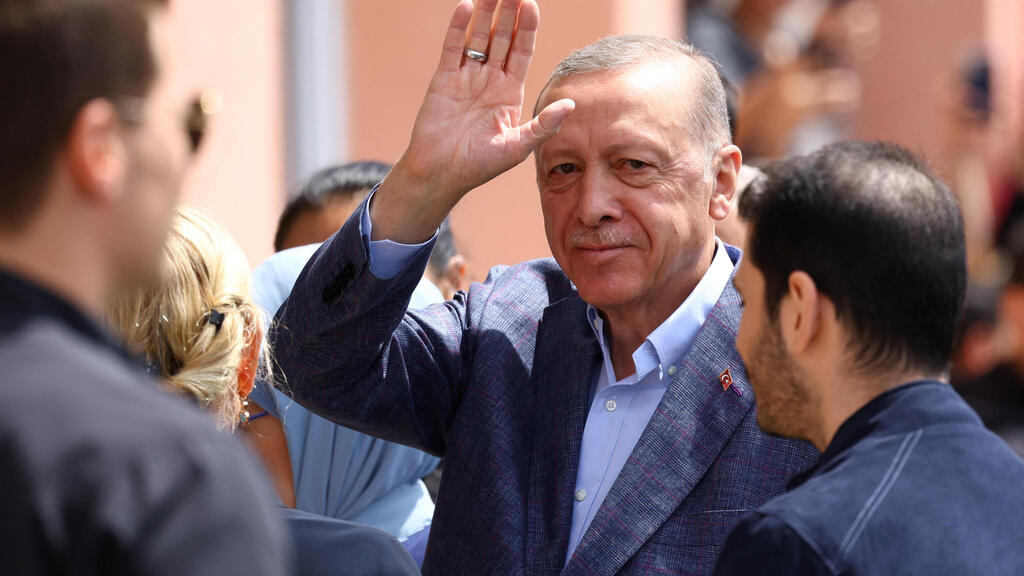 Analysts predict economic and market volatility after the vote that some had declared a test of whether such an autocratic leader could be peacefully removed.
But ahead of the first-round presidential election on May 14, Erdogan - a veteran of a dozen election victories - said he respected democracy and denied being a dictator.
Kilicdaroglu, who ran a mostly inclusive campaign in the face of attacks from Erdogan, had promised to reset governance, restore human rights, and return independence to the courts and central bank after they were sidelined over the last decade.
After his ruling alliance won a comfortable majority in parliament in the May 14 vote, Erdogan had warned that a diverse opposition alliance of six parties would struggle to govern and he would continue his strong leadership in a new five-year term as president.