Israel reported Sunday that country's national COVID-19 reproduction number has again dropped below 1, indicating the community spread of the pathogen is slowing.
The Health Ministry said the R number — which indicates how many people on average a single COVID patient infects — had been hovering above 1 for a month, and began to decline in the past two weeks, now standing at 0.98.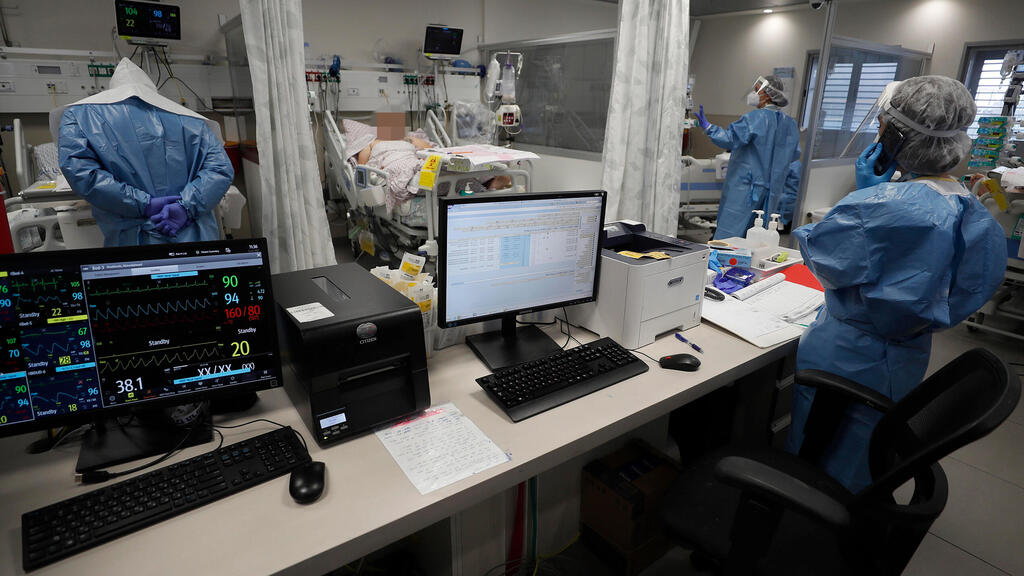 Meanwhile, 7,339 Israelis tested positive for COVID on Saturday, after some 32,000 tests were conducted, the positivity rate now stands at nearly 23%.
It should be emphasized, however, the high positivity rate is due to the fact that many people who received a negative result after taking a home antigen test did not follow that that up with a PCR test - which is believed to be more accurate.
According to the Health Ministry, the number of patients in severe condition currently stands at 277, of whom 102 are connected to ventilators.
In addition, from Thursday until Saturday, some 100 new COVID patients were hospitalized with serious illnesses.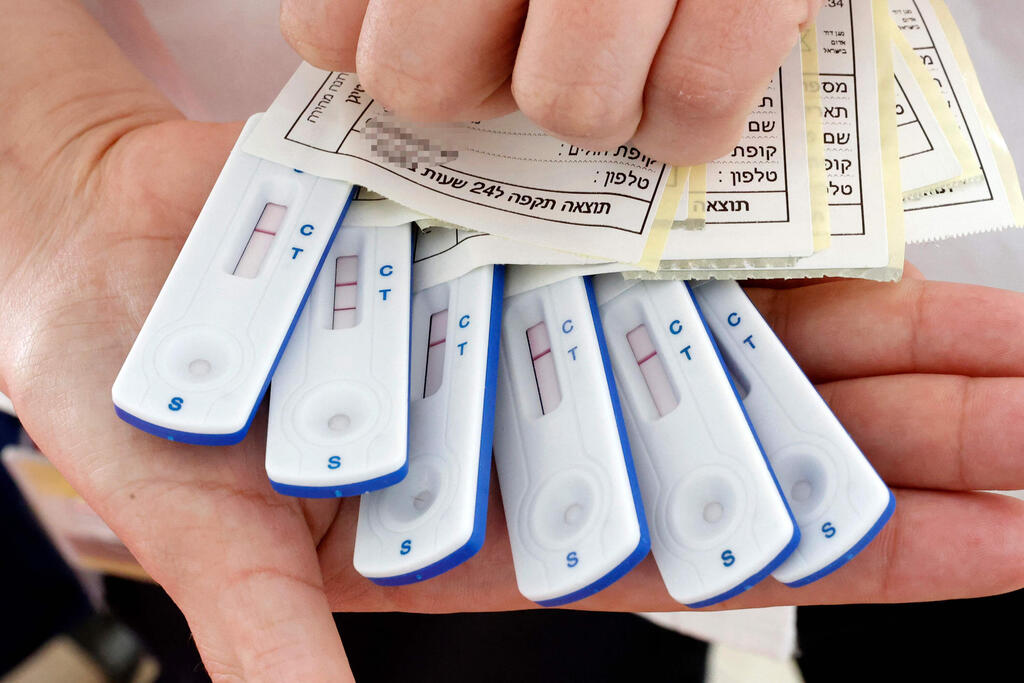 Since the pandemic broke out nearly two years ago, COVID-related complications have claimed the lives of 10,518 people in Israel, with the last four patients passing away over the weekend.
In March, 265 COVID patients died from the disease, but the number may be higher because the ministry is updating the death toll data with a delay.
Israel currently has some 58,000 active COVID cases, most of whom are suffering from mild symptoms. Among them, 5,281 live in Tel Aviv, 3,097 in Jerusalem - which is no longer a "red" city, indicating a decline in the spread of the pathogen - 2,610 in Haifa, 2,477 in Rishon LeZion, 2,253 in Petah Tikva, 2,116 in Be'er Sheva, and 1,822 in Ramat Gan.