A Jewish man from the United States celebrated his long overdue bar mitzvah at the ripe age of 102.
Milton Pick, born in 1921, celebrated his birthday along with the traditional right of passage that should have taken place long ago.
He may very well be the oldest man to have undergone the religious ceremony, although no such record is being kept.
The elderly American has lived through many historic events, some of which he experienced firsthand.
When he was 22, Pick joined up to serve in the American armed forces during World War II, fighting against Japan, in the Pacific theatre.
During a recent stay on the Mexican Cozumel island, Pick met a Hassidic couple who were there on vacation. After he told them that despite being Jewish, he had never celebrated his bar mitzvah, they reported back to Rabbi Dudi Caplin of the local Chabad center, where they were staying.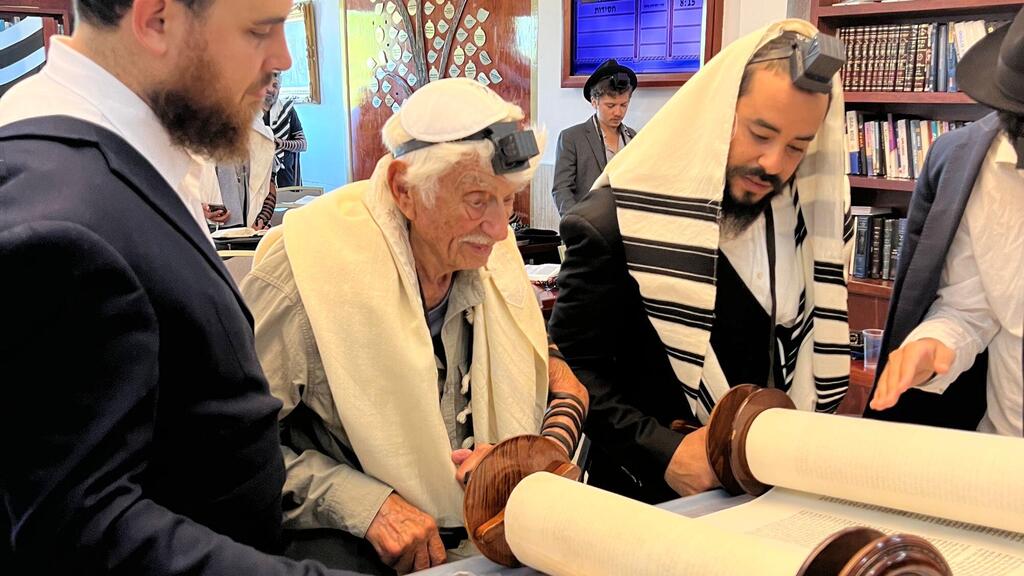 The rabbi then decided to help Pick make up for what he was deprived of for almost 90 years and gave him a chance to officially celebrate becoming a man.
At first, Rabbi Caplin visited Pick at his hotel and convinced him to put on tefillin. The next day, Pick came to the Chabad center and read from the Torah for the first time as local members of the Hassidic chapter and other worshippers joined the service and the moving ceremony.