The stormy weather continued across Israel on Monday, with warnings of local flooding in coastal cities and the lowlands, as well as snowfall on Mount Hermon.
According to Israel Meteorological Service data, the cities with the most rainfall in the past 24 hours were Bat Yam with 45mm and Netanya with 44mm, while overall the center of the country received the most precipitation.
Since 10pm Sunday there has been 15.7 mm of rain in Beit Dagan, 9 mm in Tel Aviv and 3mm in Hadera.
The central city of Rishon Lezion received 37mm of rainfall by 7am Monday, and a similar amount was recorded in the northern Golan Heights.
The Sea of Galilee has risen by 5cm since Sunday, reaching a height of 210,665 meters below sea level as of Monday morning. The Water Authority said the Sea of Galilee is now just 1.865 meters below its maximum capacity.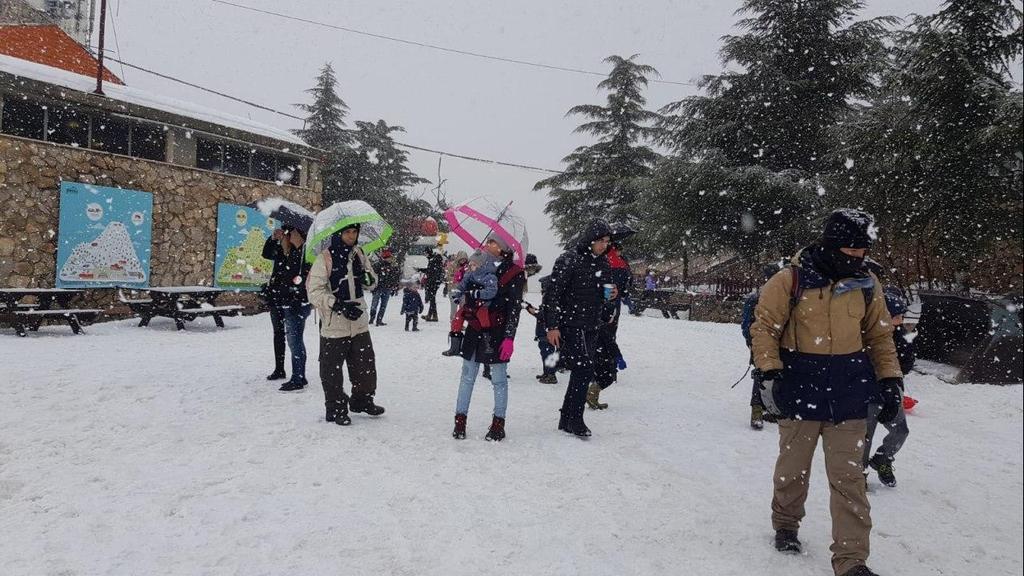 The authorities say that the Jordan River drainage basin has received some 40 mm of rainfall, causing a moderate rise in its water level.
The heavy rains caused flooding in various locations on Sunday.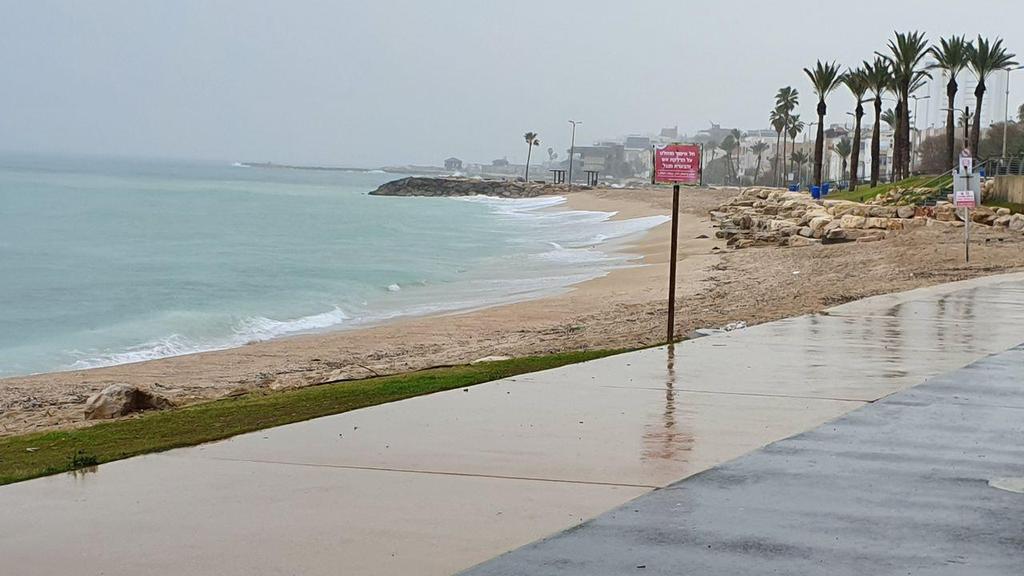 The Nature and Parks Authority announced that the extended hiking route at the Nahal Ayun reservation is closed to visitors due to flooding, along with the Ein Gedi reserve and the extended killing routes at Nahal David and Nahal Arugot.
Due to fears of flooding, the hiking routes along Nahal Darga, Nahal Og and Nahal Prat and all the climbing and abseiling spots in the Judean Desert will remain closed to travelers until Wednesday at the earliest.
The rain will continue throughout Monday, especially in the north and center of the country, with more fears of flooding in the Judean and Jordan rivers and in coastal cities and lowlands.
On Tuesday, rain will fall sporadically across the entire country, with accompanying thunderstorms and fears of flooding.