Ever since a new government was formed in Israel Washington has pursued a dichotomic policy toward Jerusalem. On the one hand, the Biden Administration missed no opportunity to display its open disdain for the new Cabinet and its
displeasure with its head Prime Minister Benjamin Netanyahu
. On the other, it has gone out of its way to express its unshakable commitment to Israel's security.
Thus Biden held off on inviting Netanyahu to the White House for months on end undoubtedly to signal his distaste of the Prime Minister and his government. If his signal was misinterpreted or downplayed he went public with his disgust. He told CNN on July 9, that this was "one of the most extreme cabinets I've seen and I go back to Golda Meir."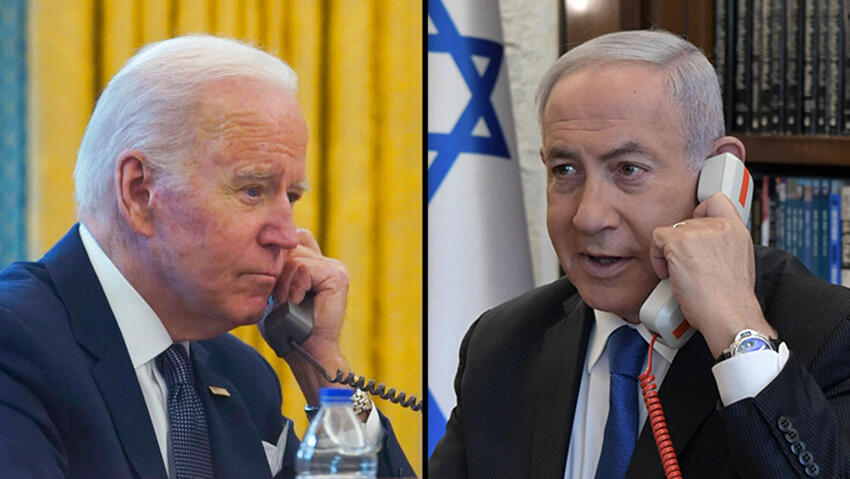 Yet on July 25, U.S. Secretary of Defense Lloyd J. Austin III spoke by phone with Israeli Minister of Defense Yoav Gallant. According to a Pentagon press release, "Secretary Austin made clear that U.S. commitment to Israel's security is steadfast and unwavering, and affirmed that the Department of Defense is focused on initiatives that deepen military cooperation."
Combined Washington is signaling its blanket disapproval of Netanyahu and his government but is weary of giving rise to miscalculations on the part of Israel's enemies as to the depth of the rift. It is certainly aware of the possible strategic ramifications of the turmoil in Israel and its apprehension is likely focused on three possible scenarios in particular.
First and foremost is the growing perception in the region that Israel has been dramatically weakened. The rumbles from Iran and its Lebanese proxy Hezbollah about the political instability in Israel as heralding the demise of the "Zionist entity" have not escaped Washington's attention.
Indeed Hezbollah's provocations along the mutual border have risen sharply in the last few weeks. The stepped-up vitriol and the heightened tensions along the border increased concern in Jerusalem and Washington that Israel's enemies may fall prey to their own propaganda and attack possibly from several fronts simultaneously.
The U.S. is fully aware that the consequences of a military setback suffered by the IDF will not only be borne by Israel but will likely reverberate to its other regional allies including Jordan and the Gulf states. Any war which involves Iran directly could also spell trouble for the shipping lanes in the Persian Gulf and threaten U.S. military assets and personnel stationed in the Middle East.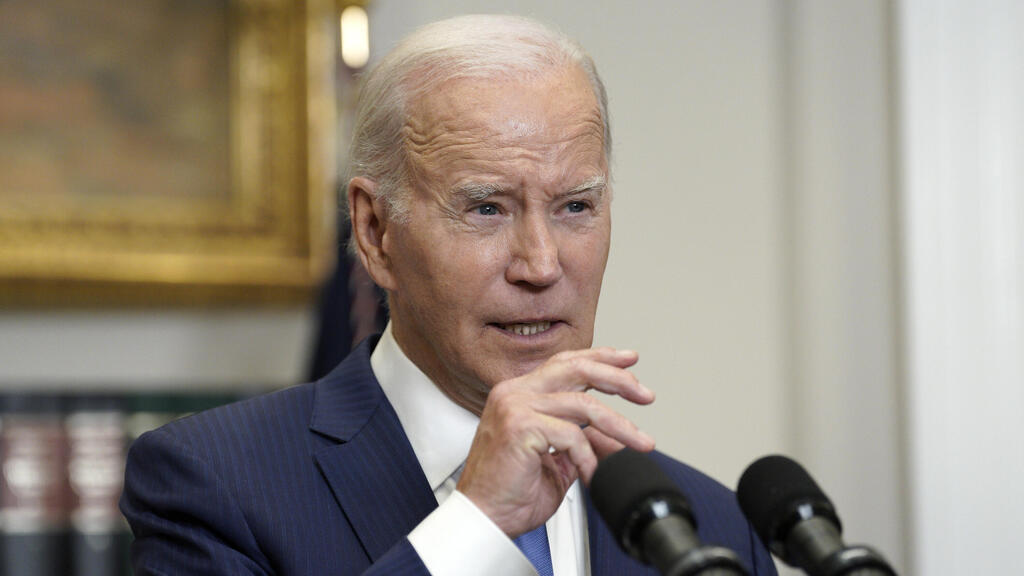 The second scenario is in some respects the reverse of the first one. Washington may be concerned that Netanyahu could feel isolated and besieged domestically and vis-a-vis Israel's traditional allies and suspect that the country will come under attack by its enemies seeking to take advantage of its difficulties.
He might figure out preemptive offensive is crucial. However, a devastating Israeli attack that will crush Hezbollah but decimate Lebanon for instance will cause much resentment in the Arab world and strain U.S. regional alliances.
The beefing up of U.S. air, naval and ground forces in the region announced in June and July while aimed ostensibly to safeguard passage in the waters of the Persian Gulf and deter further Russian efforts to interfere with American surveillance missions over Syria, is without a doubt aimed at minimizing the odds of either one of these scenarios materializing.
Washington is signaling that its preoccupation with the war in Ukraine and with an increasingly aggressive Chinese policy in East Asia will not distract it from assuring peace and stability in the Middle East.
As if to underscore this message, late last month the Israeli Navy and the U.S. 5th Fleet kicked off their annual joint maritime exercise dubbed Intrinsic Defender.
Vice Admiral Brad Cooper, commander of U.S. Naval Forces Central Command, U.S. 5th Fleet, and Combined Maritime Forces said on the occasion "Israel is one of our most capable maritime partners and these exercises further underscore historic military cooperation achieved in recent years. Training and operating together strengthen regional maritime security and stability."
However, this leaves one other domestically rooted horrifying scenario for which Washington feels it has no effective remedy except for finally inviting Netanyahu to the White House to provide clarifications and assurances.
Reproduction of civil war
The Biden Administration is most likely losing sleep over the nightmare of a civil war erupting in Israel. Whether it is the hysterical claim of former prime minister Ehud Olmert who told the British Channel 4 News that "Israel is going into a civil war now" or a recent poll showing that 58% of the population is worried over the prospect of one flaring-up, this scenario is certainly on the minds of the Americans.
No wonder that U.S. leaders including Biden, Austin as well as Secretary of State Antony Blinken have insisted that "major changes in a democracy to be enduring must have as broad a consensus as possible."
Washington is worried that civil strife in Israel will most likely invite its enemies to pounce. But is even more perturbed by the question of the command and control of what Yair Lapid, during his short-lived premiership, called. Israel's "other capabilities ."
It must see the increased politicization of the IDF in the form of the spread of the "refusal to serve" among certain key reserve groups to protest Netanyahu's judicial reform, as substantiating its nightmare.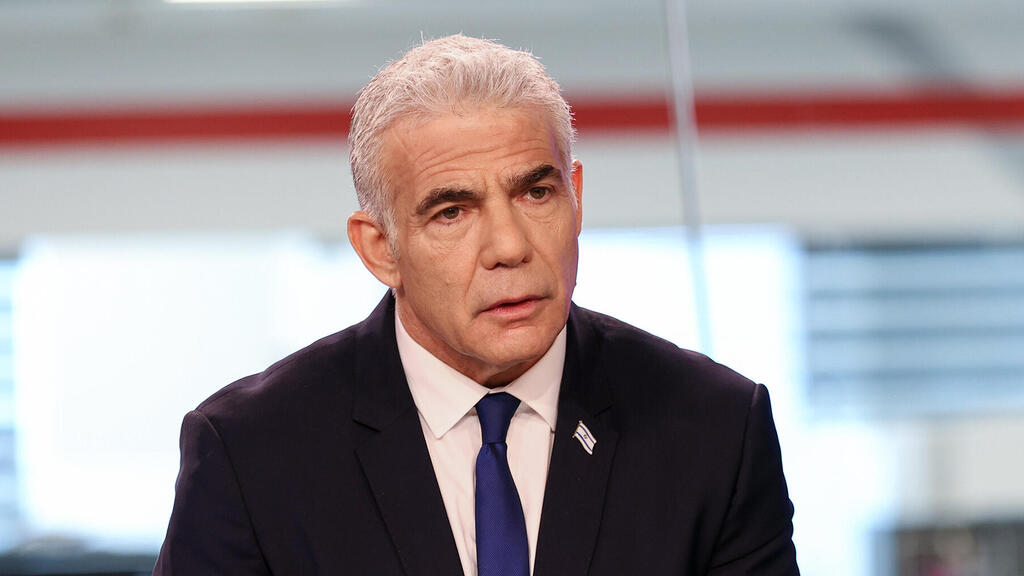 Lapid already raised eyebrows when on the occasion of installing a new head of the Israeli Atomic Energy Commission, last August, he declared "These other capabilities keep us alive and will keep us alive as long as we and our children are here." He went on to say "the fate of the people of Israel is in the right hands."
He might have wished to simply commend those in attendance (and others) for their daily efforts to maintain and protect the "other capabilities." However, naturally the question arose as to whose "hands" was he alluding to as safeguarding Israel's fate and what were their responsibilities and authority?
There should be no doubt in Israel that the (belated) invitation for Netanyahu to the White House is meant, among other things, to discuss these horrifying contingencies probably during a one-to-one, off the record, in the Oval Office. Otherwise, there would be no invitation.
Yet it appears Netanyahu is oblivious to Washington's concerns. Biden's efforts to shore up the U.S. deterrent posture in the region to, among other things, protect Israel in its time of crisis were seized upon by the Prime Minister to advance his agenda.
Given that the U.S. strategic umbrella has been most noticeably spread to warn Israel's enemies against trying to exploit its "weakness," Netanyahu could now push ahead with his judicial reform so as to cement his hold on power and placate his extremist coalition members without worry that by so doing he will aggravate the crisis inside Israel and play into Israel's enemies hands.
Dr. Avigdor Haselkorn is a strategic analyst and the author of books, articles, and op-eds on national security issues.