In a 12-minute speech at the White House on Wednesday, President Joe Biden announced the United States will supply Ukraine with 31 advanced M1 Abrams tanks to help it fend off the Russian invasion.
"Yesterday marked 11 months since Russia's full-scale invasion of Ukraine began, in which the Ukrainian people showed [Russian President Vladimir] Putin and the world the full force of their courage and indomitable determination to live free," Biden opened his remarks, flanked by Secretary of State Anthony Blinken and Secretary of Defense Lloyd Austin.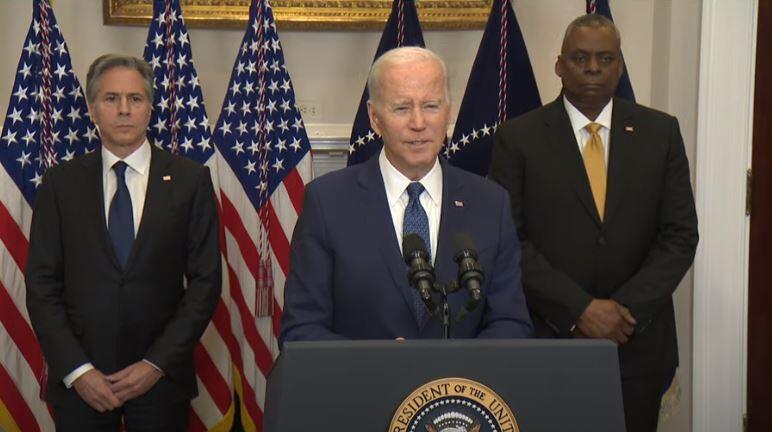 Touting the U.S.'s strong cooperation with its NATO allies, Biden said: "The United States and Europe are fully united. This morning I had a long conversation with our NATO allies. German Chancellor Schultz, French President Macron, Prime Minister Sunak and the Italian Prime Minister Meloni.
"The expectation on the part of Russia is that we're gonna break up, but we are fully and thoroughly united."
Biden mentioned the ongoing tactical support the U.S. has been providing Ukraine in the form of the provision of 500 Bradley Fighting Vehicles approved last Friday.
"Today I'm announcing the United States will be sending 31 Abrams Tanks to Ukraine," Biden said. "The equivalent of one Ukrainian battalion. The Abrams tanks are the most capable tanks in the world but are also extremely complex to maintain, so we're also giving Ukraine the parts and equipment necessary to effectively sustain these tanks on the battlefield."
Biden also commended Germany's Schultz for agreeing to provide Kyiv with Leopard II tanks, a move Berlin has been reluctant to make so far. "Germany has really stepped up," he said.
Emphasizing the "worldwide commitment" to helping Ukraine, Biden praised the 50-nation-strong Ukraine Defense Contact Group helmed by Secretary of Defense Lloyd Austin in Berlin.
"The United Kingdom recently announced that it's sending Challenger II tanks to Ukraine," Biden said, specifically mentioning each country's contribution to Ukraine's defense. "France is contributing AMX-10s armored vehicles, the Netherlands are sending Patriot missiles and launchers.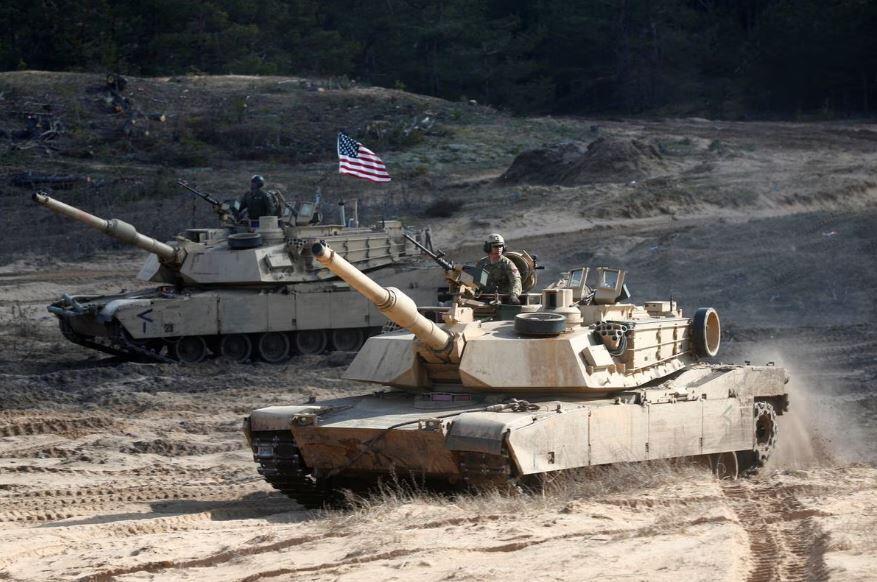 Poland is sending armored vehicles, Sweden is donating infantry fighting vehicles, Italy is giving artillery, Denmark and Estonia are sending Howitzers, Latvia is providing more Stinger missiles, Lithuania is providing anti-aircraft guns and Finland recently announced its largest security package to date."
Biden made a point about how Russia's headstrong attitude about Finland's involvement in NATO only pushed it closer to the military alliance, or a "NATOnization of Finland" as he put it.
"This is not an offensive threat to Russia," Biden said. "If Russian troops went back to Russia, where they belong, this war would end today. We won't allow one nation to steal its neighbor's territory by force.
"That is what 143 nations signed up for in the UN General Assembly last October. Putin has expected our resolve to weaken with time. He was wrong. America is united and so is the world."
On the occasion of Ukrainian President Volodymyr Zelensky's 45th birthday, Biden recalled a conversation he had with the Ukrainian leader during his visit to the White House last month, and recounted saying to him: "We're with you as long as it takes, Mr. President."
Biden wrapped up his remarks by saying: "This is about freedom to Ukraine. Freedom everywhere. It's about the kind of world we want to live in and leave to our children."