The timeless prayer of a mother, whose son courageously serves in the military, has been a source of strength and inspiration for generations.
Women, with their unifying influence during pivotal moments, have consistently upheld their responsibilities to the community, family, and the individual, guided by unwavering faith in the righteous path and the enduring flame of hope.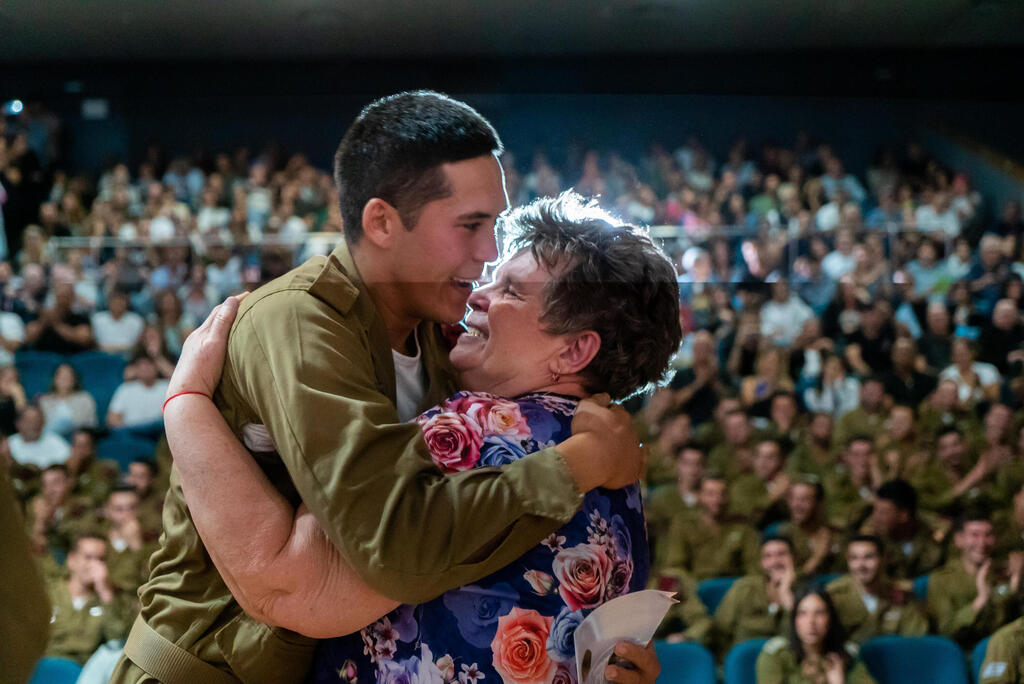 In the context of our lives in Israel, our beloved homeland, and out of genuine concern for the well-being of our sons and daughters, I am honored to share the heartfelt prayer written by Fanny Neuda, the daughter of a Czech Republic Rabbi.
Fanny was a trailblazer, penning a collection of prayers for women and girls in German, with the aim of reconnecting them with the world of prayer. Her book became a cherished bestseller, passing from mothers to daughters, held close to their hearts.
The prayer of a mother, whose son serves in the army, has resonated deeply, especially since its publication in Hebrew, earning a special place in the hearts of communities and inspiring Cantor Hagit Kfir to compose a moving melody for it.
For a Son Serving in the Army
Gird your sword upon your thigh, mighty warrior, your glory and your splendor. In your majesty ride prosperously for the sake of truth and for the cause of righteousness, and may your right hand show you awesome things. (Psalms 45:4-5)
My God in the heavens, Lord of Hosts, Who rules with a high hand over the heavens and the earth: I offer my prayer to you from the depths of a mother's heart. My God and God of my forefathers – hear my prayer in Your great mercy. The time has come for my son to join the ranks of those who fight for our country, to maintain its security and to remove the plotting and wickedness that threaten the homeland and its inhabitants. I am thankful to You, my God in heaven, for granting me a child whose limbs are strong, who is able to bear arms in the noble war for our country.
But my maternal heart is fearful and trembles at the thought of the dangers and temptations that surround him. He is young and lacking in experience, far from the teaching of his mother and the guidance of his father. His heart may easily be drawn after some forbidden thing, and come to sin. Therefore I pour out my supplication before You, Almighty God of heaven. Spread Your protection over him, shield him, and surround him, in Your great kindness. Nurture and strengthen within him every refined emotion, every positive intention, every remembrance of parental guidance that is imprinted on his soul, that he may always have in mind proper ethics and fear of God, that he not alienate himself from the faith of his forefathers, that military life and arms not harden his heart, that the insidious temptations of sin never control him.
Bless him, my God, with the wisdom and strength to behave conscientiously, to fulfill his difficult tasks properly. Let him not come to betray, nor to transgress, nor fall into error or doubt. Cause him to obey his commanders, and be loyal and ready to sacrifice, dedicated to his flag.
And on the day that he is called out to the battlefield, where death reaps its harvest – there, my God in heaven, spread Your mercy over him. May Your kindness be his shield and armor. Give strength to his arm, imbue his heart with courage, and let the remembrance of the mighty warriors of Israel guide his heart, that he may go out to battle joyfully and with purpose, and with courage and presence of mind defend the glory of his God and his loyalty to the ruler, to his nation and to his country.
My God in heaven, listen to my prayer. Let his mother's blessing hover over him. May this blessing be a protective banner, and at the conclusion of his service may he return, whole in body and spirit, decorated for having carried out his obligations, bringing gladness to my heart and praise and glory to Your great Name, Amen.