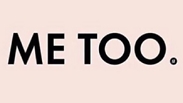 #MeToo campaign. An era of swift changes in social norms
#MeToo likely to end up like Breaking the Silence
Op-ed: Instead of improving the situation, the campaign seeking to impose a gender-egalitarian culture may evoke a counterreaction. Women's credibility will be questioned, and just like other campaigns waged by the American Left, it will eventually lose its impact.
We live in an era of swift changes in social norms. It's too early to tell if what we're seeing is the dawn of a new day or the headlights of a derailed train. One thing's for sure: It's a fascinating process.
In the United States, Donald Trump's victory in the presidential election challenged a series of sacred liberal cows. Some blame identity politics, which has sanctified every minority and sub-minority, every ethnic color apart from white and every gender apart from straight men; some blame political correctness, which dictated to people what they can and can't say, against their nature.
Millions of Americans saw Hillary Clinton as a symbol of the arrogant, detached elite, imposing foreign values. Trump may be a reckless clown, but the rebellion against the liberal elite is absolutely authentic.
Some say we have gone too far. We have lost the people, and we must find our way back. And there are those who say: On the contrary, instead of fearing the revolution, let's take advantage of it. That's one of the explanations for the tremendous success of the #MeToo project, in which women accuse influential men of harassing them.
As expected, these battles are reaching Israel too. Sometimes, something happens to them on the way, like in the Labor leader's case. Avi Gabbay is adopting an identity politics, as long as it focuses on one identity. In an interview he gave me last week, he said that was the way to attract traditional voters. "I'm the identity," he said, specifying why: He is the son of Moroccan Jews, he comes from a working-class family, he grew up in a transit camp, he knows what a Shabbat meal looks like and he has succeeded in life.
Gabbay is a Trump-style leader, sort of.
Another charged issue is freedom of speech—a sacred value in America. Up until Trump's rise to power, it resided in the sanctuary of the liberal Left. Today, it resides in the Right. We've had enough of political correctness, Trump says, we've had enough of silencing. There are some fine people among the neo-Nazis too. They have a right to hold parades, they have a right to speak out.
The battle is mainly being waged on campus. Sigal R. Ben-Porath is an Israeli professor of education at the University of Pennsylvania. She heads the Committee on Open Expression, which helps students voice their opinions without endangering or offending their friends. Her recently published book, Free Speech on Campus, describes the challenge of dealing with the new era. Radical groups from the Right and from the Left are fighting for their right to incite against other groups, while simultaneously demanding that the university silence rival groups and lecturers. Ben-Porath presents a series of ways to maintain freedom of speech without excluding the rival.
Sometimes it succeeds, sometimes it doesn't, like Deputy Foreign Minister Tzipi Hotovely's case. After her Princeton University speech was cancelled following protest from left-wing Jewish students, she returned to Israel offended, with childish and exaggerated conclusions about the Jewish community in America. Hotovely has forgotten what it means to be Jewish.
The great defender of freedom of speech in Israel is the Supreme Court. The Right has accused the High Court of leaning to the left, but took advantage of its patience to the very end, including in the months of incitement that led up to Prime Minister Yitzhak Rabin's murder.
In the current Knesset, the Right has gone one step further: The bills proposed by its members are aimed at preventing criticism from left-wing NGOS, from journalists, from police investigators and even from the state comptroller, but maintain the freedom of speech of the neo-Kahanists. That's what they've learned from Trump.
The #MeToo campaign is based on liberal values too. Women who suffered sexual harassment wish to impose a different, egalitarian culture in the relations between the sexes. The goal is sacred, but the means are not so sacred. This campaign could end up like the other campaigns waged by the American Left: Instead of improving the situation, it will evoke a counterreaction. The women's credibility will be questioned, and it will eventually lose its impact. It will likely end up like the Breaking the Silence organization.
Veteran journalist Hadas Shtaif, one of the campaign's leaders, gave an interview last weekend. She said she had been harassed by 40 men, no less. I hope she has 40 names, verified and well-established, written in her notebook. Otherwise, she harmed both herself and the campaign.
This reminded me of a heartwarming children's book written by Ephraim Sidon. In the book, a grandfather tells his grandson stories. The skeptic grandson keeps reacting: "That's impossible, Grandpa, you're talking nonsense."