Nor is this "eight great" list by any means exhaustive: this roundup of the cream of the latest crop is in and of itself a follow-up to our review of the most recent AMEX culinary award-winners, two of which (Pereh and Darya) would have certainly merited a place below, had we not already sung their praises.
Moreover, a few more will undoubtedly be covered here in the future – such as when we spotlight kosher restaurants (although there is one here this time) and/or others outside the area of metropolitan Tel Aviv.
(Note: As usual, the entries are not ranked, but rather appear in alphabetical order.)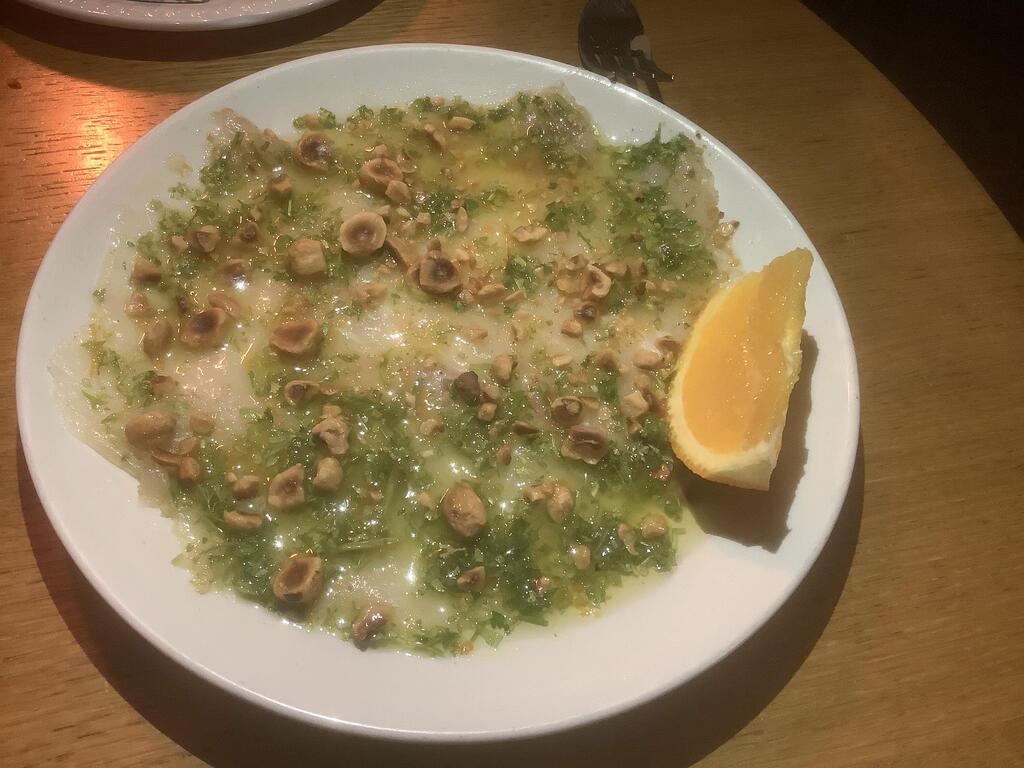 Ambiance: Just adjacent to Rabin Square, but on the residential side, sits this hip restaurant-wine bar with all its tables outside on the sidewalk. Even the seating at the bar just inside is open to the elements, but the heaters in most areas are efficient (and, of course, not necessary most of the year). The atmosphere is lively, with a soundtrack to match. For all its informality, the service here is impeccable – right down to the finger bowls.
Drinks: There are no fewer than four categories of cocktails, plus three beers on tap (and even a pear cider). There is a more than adequate wine list with vintages available by the glass, half-bottles and bottles.
Menu: The straightforward bilingual food menu is divided into three sections: Cold, Hot (the largest section) and Sweets Bites (dessert). Since dishes are updated frequently, the menu bears that day's date. There are limited vegetarian/vegan options.
Recommended: The Levinsky margarita and Montenegrin spritz (among the cocktails); the house sourdough bread; the Goose and Chicken liver pâté and Grouper Carpaccio (cold); [vegetarian] White Risotto, Mediterranean Fish Soup and Mussels in Pastis Butter (main courses); Rummed-Up Chocolate Mousse (dessert).
The 85/15. Not kosher. 15 Malkhei Yisrael St., Tel Aviv. Tel. (03) 748-4450.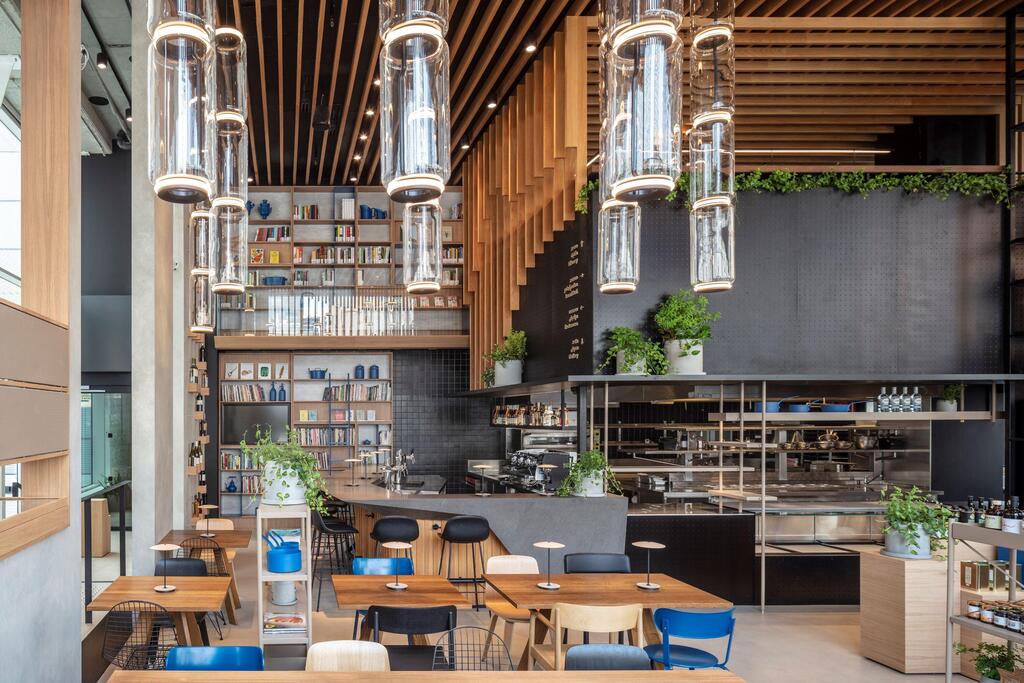 Ambiance: The Asif Culinary Institute is much more than a restaurant: in addition to Café Asif, the complex – a joint venture between Start-Up Nation Central and Jewish Food Society – includes a library (primarily of cookbooks), a gallery, a rooftop farm and a deli stocking premium delicacies and beverages from around the country. The institute – whose mission is to "explore and celebrate Israel's diverse food cultures" – is housed in the former premises of L28, the previous culinary platform (see our 2019 review here) to occupy the impressively designed space.
Drinks: There is a refreshing emphasis on natural juices from local fruits and herbs, but Israeli wines, spirits and beers are also featured, both at meals and in the deli. The cocktails and wine list are updated on a regular basis.
Menu: There are no fewer than three separate menus served every day (except Saturday) – Breakfast (until noon), Lunch (until 18.00) and Local Aperitivo (dinner, evenings until 23.00). The lunch menu is the most substantial, with the greatest number of main courses, while the evening menu features many of lunch's greatest hits, with an emphasis on more intermediate-sized dishes. Salads are served at all three meals, while sandwiches are available at breakfast and lunch. All menus are bilingual, and there are plenty of vegetarian/vegan options in each.
Recommended: Sea Platter and Panisse Dabaiel (lunch and dinner), Maftoul with Braised Chicken (a Palestinian dish served at lunch), Millefeuille with fresh berries (dessert).
Café Asif. Not kosher. 28 Lilienblum St., Tel Aviv. Tel. (03) 900-3560.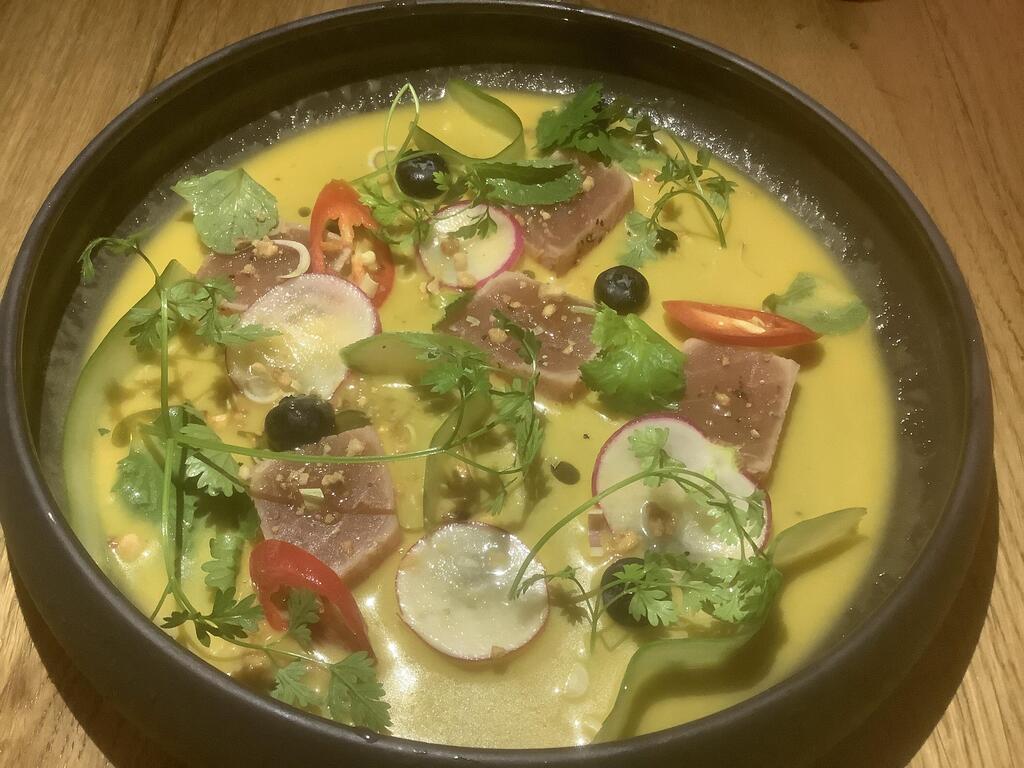 Fish Kitchen
(by Meat Kitchen)
Ambiance: Like the concept – fine dining kosher dairy/pareve cuisine – the modern décor is pretty much the same as that of the previous occupant, Deca, with a bit less formality (i.,e, no more white tablecloths). Fortunately, the leather chairs are still comfortable. Seating is mostly in the large main area, or at the bar, while there is a nice private room upstairs. The restaurant – which is popular with religious and secular patrons alike – shares the same executive chef and dedicated pastry chef same as its parent, Meat Kitchen.
Drinks: There are five specialty cocktails, along with a relatively large selection of beers – both imported and domestic, as well as on tap and in bottles. There is also a surprisingly extensive international wine list for a kosher establishment, with many available by the glass. There are even exclusive vintages whose prices per bottle reach into four figures.
Menu: The printed food menu comes in separate books for each of three languages (Hebrew English French) and comprises three sections: Starters, Main Courses and Desserts. There are very limited choices for vegetarians, and even fewer for vegans. There is a separate menu for value lunches, and nightly specials.
Recommended. Eggplant Soup (amuse-bouche), Red Tequila (cocktail), Fish Confit [on cauliflower cream] (starter), Tuna Steak [on truffled mashed potatoes] (main course), Millefeuille with aromatic spices (dessert).
Fish Kitchen. Kosher (mehadrin). 10 Derekh HaTa'asiya, Tel Aviv. Tel. (03) 562-9900.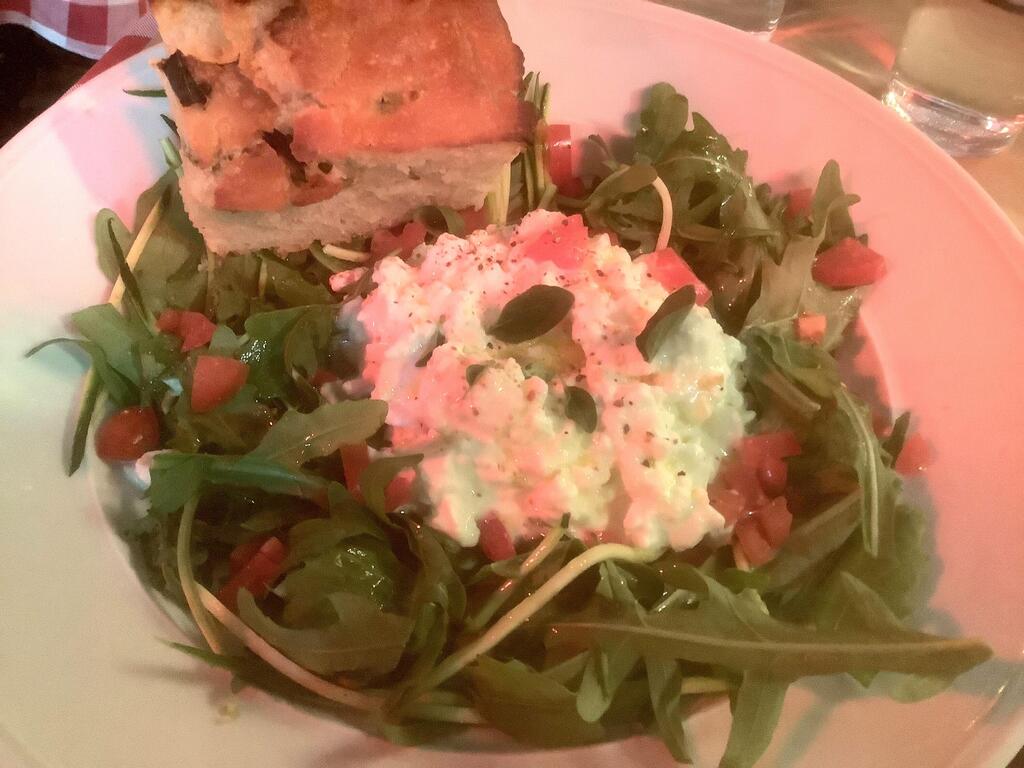 Ambiance: This trattoria started as a oop-up and has morphed into a permanent (for the time being) fixture, due to its popularity. The restaurant's extended life is down to the no-frills yet authentic "Rome at Home" cuisine by Chef Bentzi Arbel, whose eatery Mifgash Ha-Osher was previously in the exact same location. All the tables – covered with checkered red tablecloths – are outdoors on the sidewalk; seating is on hard metal chairs.
Drinks: There are no cocktails alcohol or beer – just three Italian wines: one white, one rosé and one red, all served In regular water glasses. You may ask for a taste before making your choice. (There is an espresso machine, which was not operational on the evening of our visit.)
Menu: The Hebrew-only food menu is as straightforward as they come: one laminated page attached to a clipboard. There is one category of
Starters (including salads and specials), three categories of Pasta – Tagliolini, Pici and Ravioli Ricotta – and Dolci (desserts). The dessert menu, which is not always updated, features the most typical and common Italian standbys (e.g., panna cotta, tiramisu, etc.).
Recommended: The outstanding Focaccia; Straciatalla (an occasional special); Tagliolini Carbonara (pasta); Ricotta Cheesecake (dessert).
Kapara Mio. Not kosher. 105 King George St., Tel Aviv. Tel. (058) 661-4940.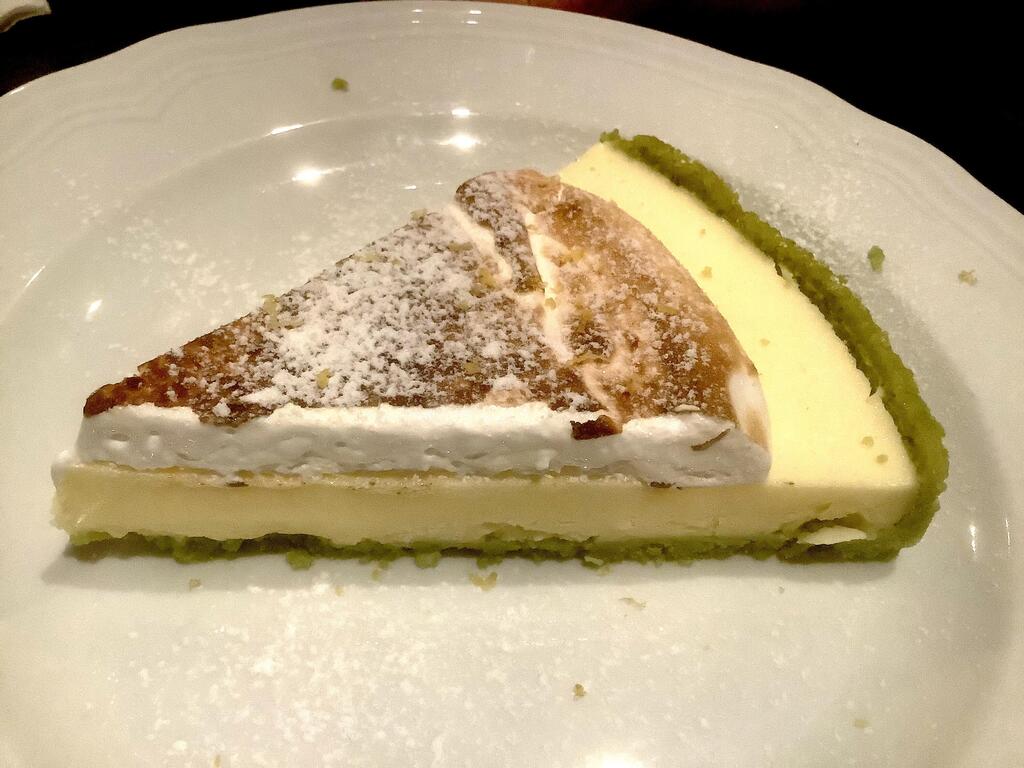 Ambiance: This small trattoria on a major urban intersection of Kiryat Ono is yet another Italian gem, and the domain of experienced Chef Yogev Yehros – whose outlet in Sarona Market, Rocco's, is no less recommended. There is both indoor and al fresco seating (on hard wooden chairs), and a lively playlist. It serves value lunches as well as dinner.
Drinks: There are specialty and classic cocktails, imported and domestic beers (on tap and in bottles) and an adequate European wine list with an emphasis on vintages from Italy.
Menu. The Hebrew-only food menu (although the staff speak the language well) comprises Primi (first courses), Focaccias, Salads, Pasta and more, Pizza, and Kids' meals. The pizza dough is made from a mixture of white and whole wheat grain, together with sourdough and natural yeast. The menu uses symbols to indicate dished that are vegan, as well as gluten-free. There is a separate menu itemizing Dolci (desserts).
Recommended: Raspby Sour (cocktail), Focaccia (classic), Tuscan Soup, Caprese Salad, Antipasti Misti, Beef Carpaccio (both starters), Agnolotti filled with sweet corn cream (pasta), Palermo Yogi (pizza), Crostata Limone (dessert).
Michella Kitchen-Bar. Not kosher. 2 Shlomo HaMelekh St., Kiryat Ono. Tel.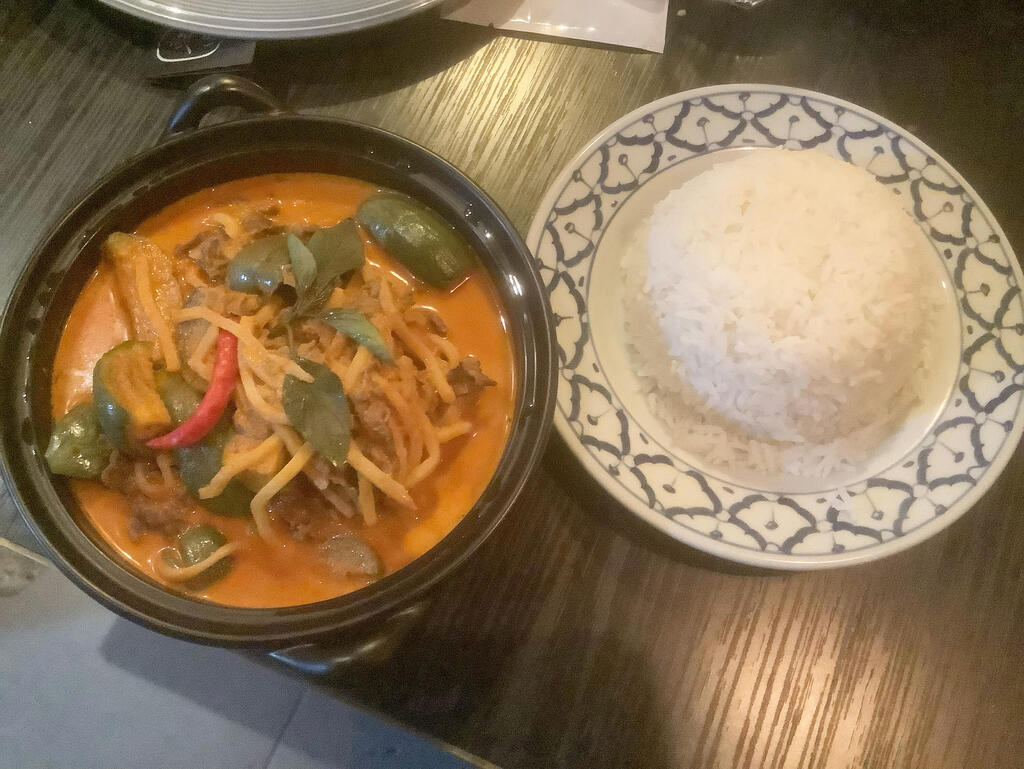 Ambiance: The restaurant is currently undergoing remodeling, in order to enlarge the kitchen and seating area – an expansion necessitated due to the restaurant's popularity, after the media buzz in the wake of positive reviews. Currently, therefore, the restaurant is operating on the basis of takeaway and delivery only; and since many of Onauma's best dishes do not travel well, it is recommended you wait until the restaurant reopens fully, some time in April, in order to enjoy the broader range of authentic Thai cuisine that emerges from the kitchen of talented Chef Onauma.
Drinks: There are no cocktails, and very limited wine options. The best options here imported Thai beer – especially when it is available on tap – or a spritz with Thais spirits.
Menu: The delivery menu is slightly less extensive than the bilingual sit-down one, which comprises five sections: Starters, Soups, Curries, Stir Fry with rice, and Noodles (the latter two from the wok).The menu is also expected to expand to include fish (in addition to the current seafood) when it reopens. Host Rubi Hen will be happy to explain the Eisan delicacies prepared by his wife Onauma, as well as guide you through the individual dishes' levels of spiciness – from mild to fiery – not to mention the seasonal desserts.
Recommended: Nam Tok and Yam Won Sen (starters), Tom Yam (soup), Khai Soi Chicken (or any other red curry on the menu), Pad Ped Maung (wok with rice) and Bua Loi for dessert, when the mango with sticky rice is not in season.
Onauma. Not kosher. 15 Carlebach St., Tel Aviv. Tel. (03) 698-1155.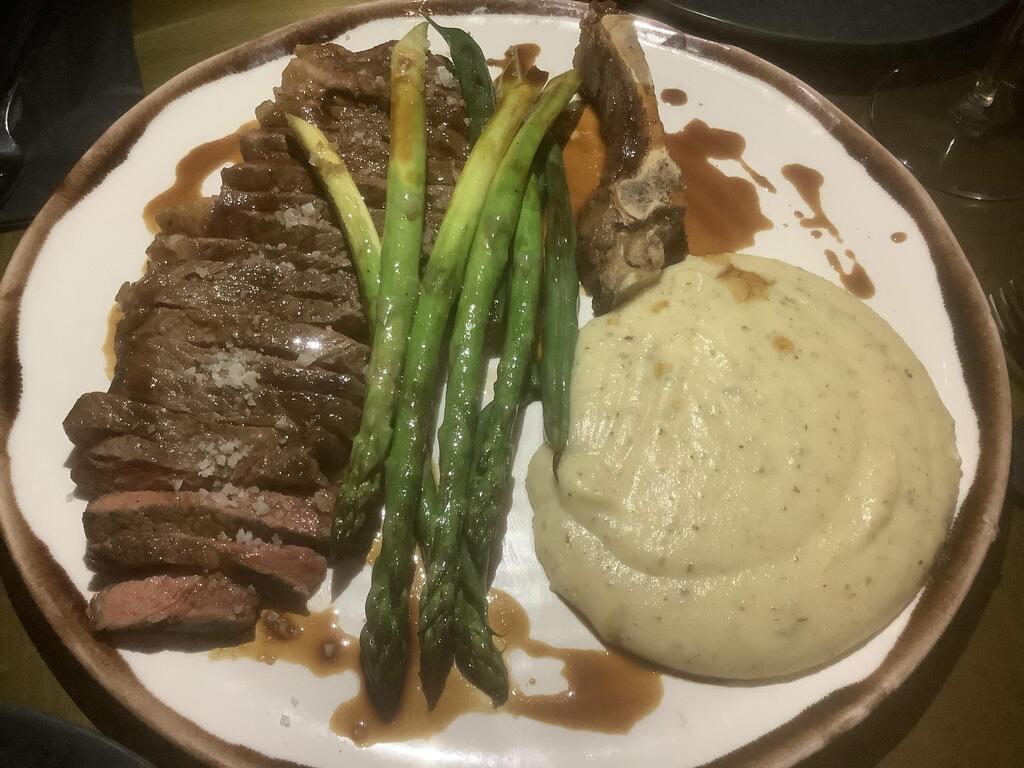 Ambiance: This restaurant serving Asian fusion cuisine boasts sophisticated decor on the lower level of a modern boutique hotel. Yet the atmosphere is more akin to a bar than a restaurant – dark and noisy, with a soundtrack that is a tad too loud. There are plenty of varying seating options throughout the sprawling premises: at the large square bar, in the main dining area with tables mostly for two, in another area with differing sizes of tables and comfortable seats, plus a rear area with small and large tables, not to mention a private room.
Drinks: The bilingual drinks menu comprises specialty cocktails, Japanese alcohol/sake, bottled imported beers, and a more than adequate international wine list, with a minority of the vintages available by the glass.
Menu: The bilingual food menu consists of one long page, with dishes listed in undefined categories that are nevertheless in ascending order of dish size. The emphasis here is on fish and seafood, with but a single salad suitable for vegans/vegetarians. There is also a one-page sushi and sashimi menu, and a separate bilingual menu for the four desserts. (Interestingly, the restaurant is also open for breakfast.)
Recommended: The cocktail named "Spicy and Fresh"; Crispy rice cubes with amberjack tartare; Crystal shrimp; Sea bass; Tokyo steak; and for dessert: Midoriyama.
SunYoung @ INK Hotel. Not kosher. 14 Brenner St., Tel Aviv. Tel. (03) 503-0098.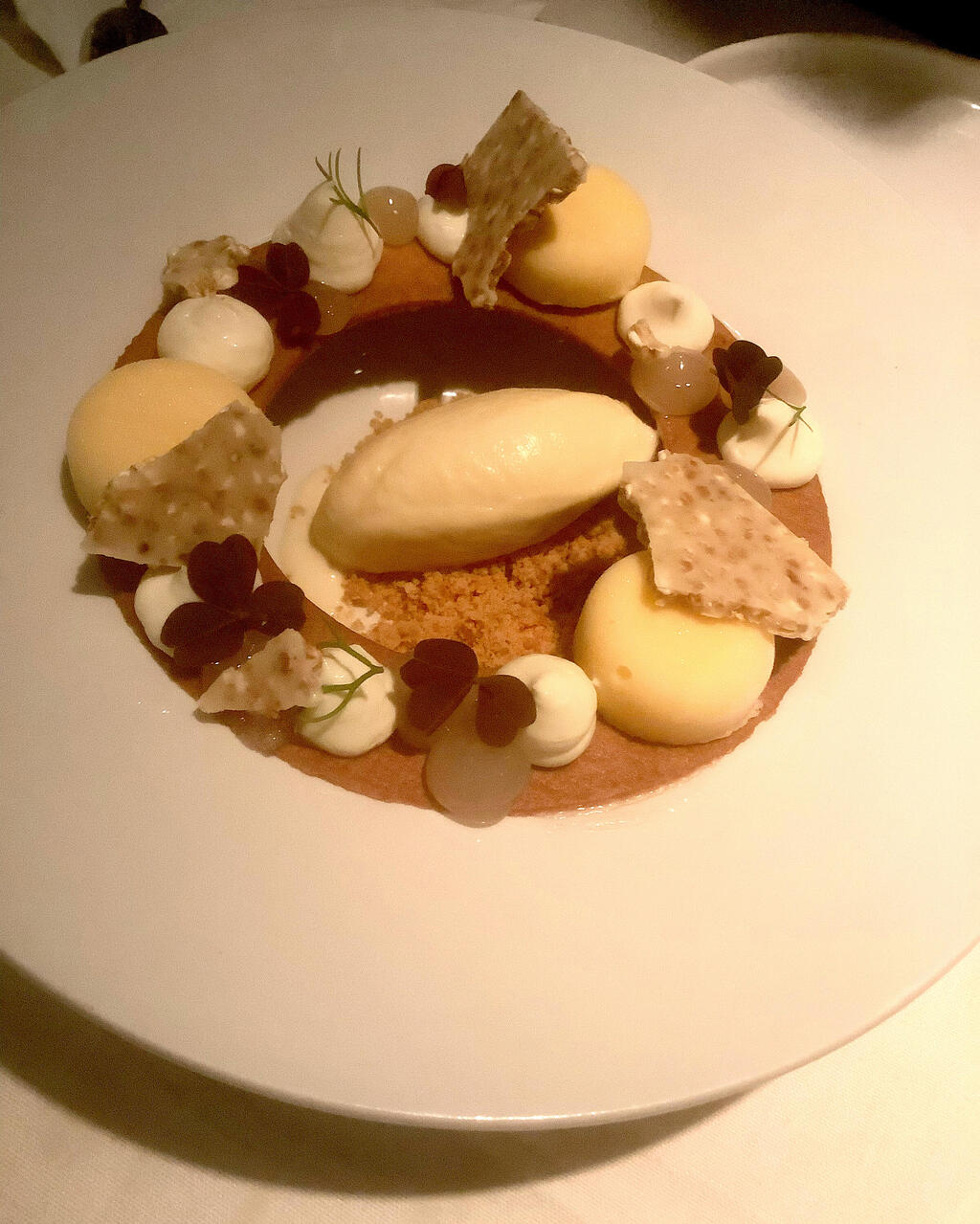 Ambiance: This acclaimed fine dining restaurant by Chef Gil Dahan, formerly of Yossi Shitrit's Kitchen Market, has taken over the beautiful freestanding light brick building on the strategic corner of Herzl and Ahad Ha-Am Streets. There are two surprisingly small seating areas and acoustics that between soundtrack and conversation make the place rather noisy. Old fashioned tile flooring poorly maintained. White tablecloth and fabric napkins add a touch of class.
Drinks: There are just a few yet quite creative (unnamed) specialty cocktails, along with two imported bottled beers (from Jamaica and Japan). The one page international wine list, with quirkily named descriptive headings, makes for interesting perusing; relatively few vintages are available by the glass.
Menu: The cuisine is described as "modern urban Israeli," and the one-page bilingual food menu rotates rotates every three months, while individual elements change even more frequently, as the seasons evolve. It comprises three sections: Veg, Sea, and Land. The Veg section, which includes salads and pastas, is the largest, while Sea contains both raw and cooked fish and seafood. Land (meaning, meat) is the shortest, and is dominated by lamb. Desserts, created by dedicated pastry chef Michal Goldberger, are no less spectacular than the items on the main menu. A separate brunch menu is served Fridays and Saturdays.
Recommended: Fennel Steak and Shallot Agnolotti (Veg), Crystal Shrimp in carrot yogurt panna cotta and Calamari taco skewers (Sea), Bread pudding with wheat ice cream and Lemon Cream tart with thyme ice cream (dessert).
Weiss. Not kosher. 2 Herzl St., Tel Aviv. Tel. (03) 570-7477.
Ambiance: Yauza is a restaurant serving predominantly Japanese cuisine, along with some dishes reflecting other Asian cuisines. It is owned by same proprietors as the Italian restaurant Serafina (who know a few things about running a successful restaurant), and the sister restaurants shares the same premises. The newer establishment is down a flight of stairs leading to a space that is dark but not dim, with a pleasing and sophisticated black décor that is brightened by a video wall. Seating is at a small bar, or at tables with chairs opposite long leather banquettes, and the service is friendly and professional.
Drinks. There are four specialty cocktails infused with Japanese flavors, as well as imported beers. international wine list very few by glass but tastes, sake page. In Hebrew menu only, with English page titles. Wine and sake in English.
Menu: The bilingual evening food menu is printed as a booklet containing stapled pages, with Starters, Entrées and (just three) Main Courses on one page, Sushi on a second page, and Desserts on a third page. Daily specials – representing each of the aforementioned sections – are listed in Hebrew only, but the staff speak English well. There are adequate vegan/vegetarian options.
Recommended. Dark sour (cocktail); Special Yauza roll (sushi); Asian beef tartare, Snow fungus salad, Steam roll; Yakiniko (main course); Ginger brûlée (dessert).
Yauza. Not kosher. 7 Einstein St
First published: 15:06, 04.03.22