American actor Jon Voight responded on Saturday to his daughter - Angelina Jolie's recent comments in which she
strongly criticized Israel
and accused it of deliberately bombing civilian centers in Gaza, likening the situation to "a mass grave."
"I am very disappointed that my daughter, like many others, has no understanding of the glory of God, of the truths of God," Voigt said in a video he posted on his X (formerly Twitter) page. "The issue here is the destruction of the history of God's land, the holy land, the land of the Jews."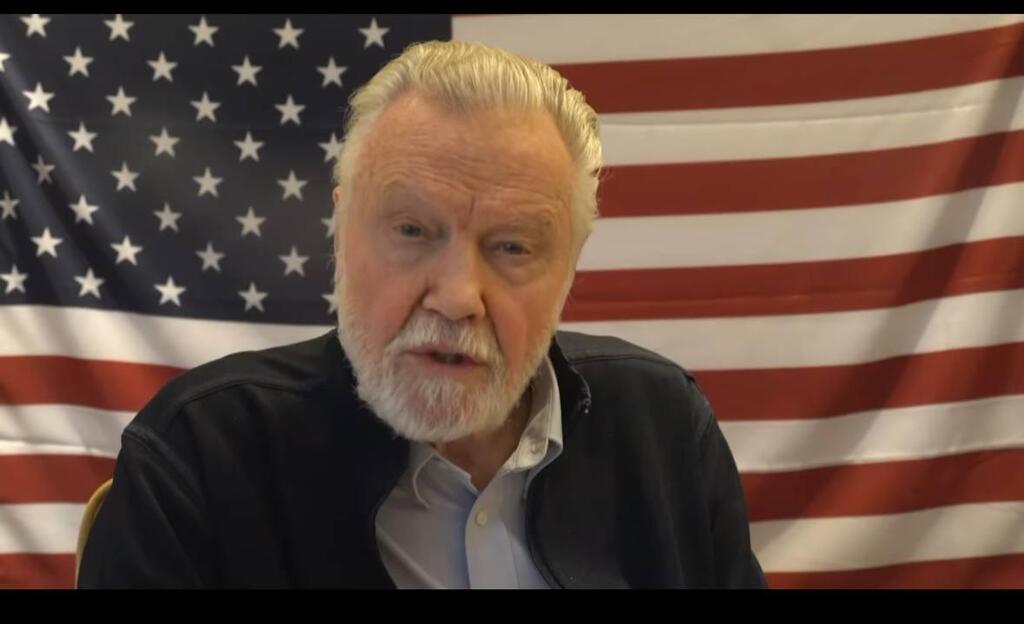 "The Israeli army has to protect the land of Israel and its people, this is a war," he added. "It will not be as the left thinks it will be, it will not be cultural. Israel was attacked through inhumane terrorism, innocent children, mothers, fathers, grandparents. And you, fools, say that Israel is the problem? You need to look at yourselves and ask: 'Who am I? What am I?'"
"Ask God: 'am I learning the truth? Or am I being lied to and I do like everyone else?', because friends, those who understand the truth see the lie. They see that Israel was attacked, and these animals want to wipe out the Jews, Christianity."
Voight also said that Hamas is to blame for the Palestinians' situation in Gaza. "They've been given huge infusions of money they didn't share with the people. They made weapons instead. The people of Israel care for people, they love, they cherish, something these animals don't understand."
Voight is known as a fervent supporter of Israel, and of Prime Minister Benjamin Netanyahu in particular. In the U.S., he has long been associated with the Republican Party and has been one of the prominent supporters of former U.S. President Donald Trump during his tenure.
"We all want justice and love, but this cannot happen with these animals, who want to wipe the Jews and Christians off the face of the earth," the actor continued in his video. "It is a lie that Israel kills innocent people, but they all have the free will to leave. They are prisoners of the barbaric state that uses them as human protectors. The children on the land of Palestine are being exploited by these animals, to make everyone think that Israel is taking these lives - and this was actually the plan of Hamas. To create the war of good against evil."
"Allow the force of truths and justice to bring us all together, and recognize that Hamas and the seat of their ruling is destroying their own people, not Israel," Voight said. "Israel's been attacked and the Jewish people who have suffered hardships for centuries have shown great heroism for God, love, peace, survived the Holocaust, and now this Hamas Holocaust."
"Israel the land of purity of God's promise is now standing up for her greatest victory, the chosen one, the messiah, shall win this war," he concluded.