Large crowds thronged into a sold-out Charles Bronfman Auditorium last Thursday night, welcoming
Led Zeppelin Symphonic - The Music of Led Zeppelin a Rock Celebration
, a tribute act celebrating the famed repertoire and legacy of the iconic British rockers, with open arms.
Singers Peter Eldridge, Mollie Marriott, and Jesse Smith wasted no time and rocked the venue's walls with a dazzling display of vocal prowess, backed by a full rock band and Israel's very own Raanana Symphonette Orchestra.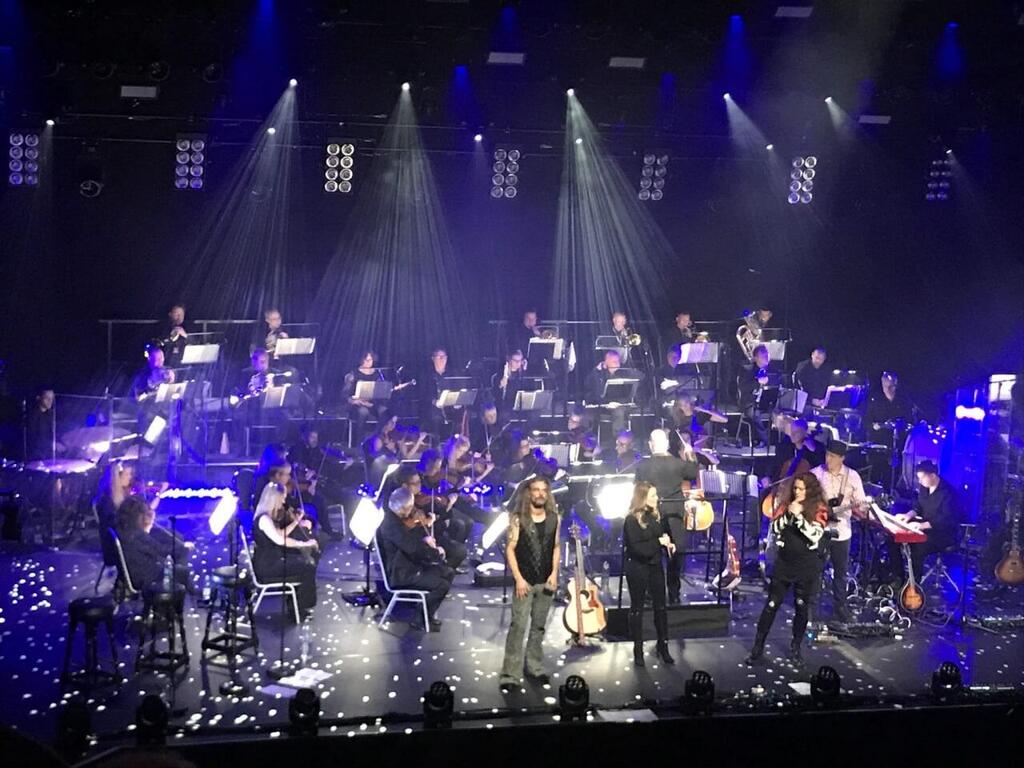 Marriott and Smith's haunting take on Going to California and Eldridge's explosive performance of Babe I'm Gonna Leave You were just some of the most notable highlights of the show's first half, which the trio capped off with a round-robin rendition of Black Dog to boot.
As the lights switched back on, the elated crowd poured out of the house to grab a bite at the concession stands, or a smoke outside, with anticipation for what the show's restart had in store.
After the break, the band stepped back onto the scene with the same alacrity that characterized the first half of the show.
A personal favorite, Eldridge and lead guitarist Andy G Jones traded off tasty guitar and vocal lines in Nobody's Fault but Mine with such a vintage flair one could have been mistaken to think Robert Plant and Jimmy Page themselves were up on stage killing it like back in the good ol' days.
Jones also got his chance to shine between tunes, showing off guitar heroics that left the hair on the back of my neck standing upright.
The dramatic crest of the show, which singer Jesse Smith prefaced with a wholesome anecdote about him bumping into Jimmy Page on a train from Reading to London, saw the orchestra, coupled with Smith's powerful voice, provide an electrifying performance of Kashmir that certainly did not flatter to deceive as the song's famous, larger-than-life opening riff thundered through the auditorium louder than ever.
By the time the act retook the stage for the encore with Stairway to Heaven, Rock and Roll, and Whole Lotte Love, you could no longer have guessed this was a seated concert, as members of the crowd flocked to the downstage area to get up close with the action and howl the words to the songs together, likely causing an untold number of sore throats the next morning.
All in all, Led Zeppelin Symphonic was a delight for rockers, young and old, with tight performances and high-energy presentation that did justice to the original.