Gigantic smacks of jellyfish were spotted in the Bay of Haifa off Israel's northern coastline on Tuesday with many of them washing ashore.
The horde of jellyfish was sighted lurking just off the coast of the northern city by Israel Nature and Parks Authority (INPA) Director-General Raya Shuraki and the agency's Marine Enforcement Unit.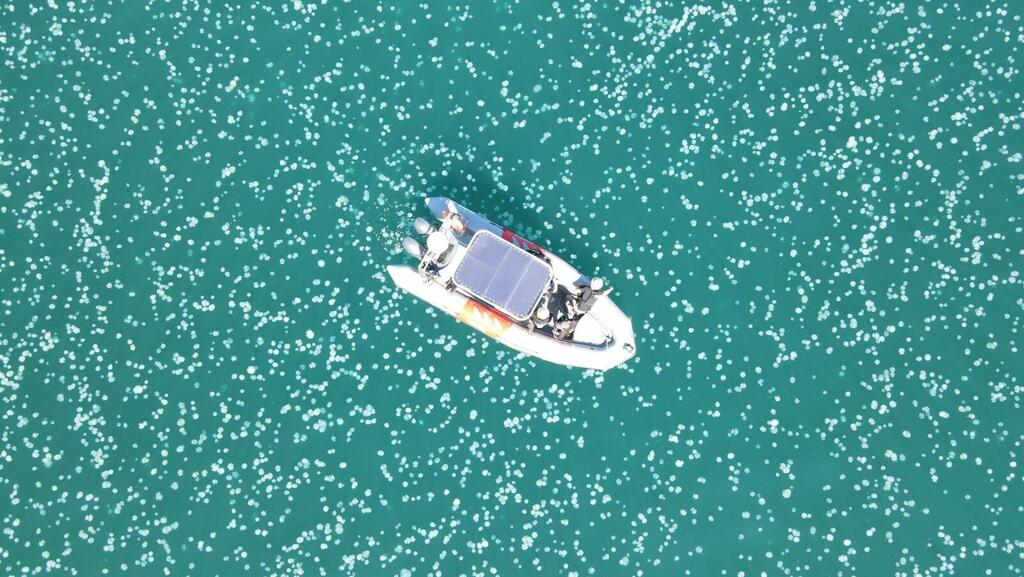 The INPA said that jellyfish populations in the region have exploded thanks to human activities.
"Many things humans do contribute to the sprawl of jellyfish, including digging the Suez Canal, ocean pollution with sewage water, climate change, harming the predators of the jellyfish — such as ocean sunfish and sea turtles — and disposal of solid waste," INPA officials said.
The jellyfish, meanwhile, were not constricted to the Haifa area alone.
According to Meduzot Baam — a citizen science project and app monitoring swarms of jellyfish through user reports, the notorious sea jellies can be found peppered across most Israeli beaches from north to south.
In recent days, the app has received dozens of reports from users about jellyfish sightings around Haifa. There were also reports of beached jelly blobs in Hadera, Netanya, Tel Aviv, Bat Yam, and the southern city of Ashdod.