The Health Ministry reported Tuesday that 501 Israelis had been diagnosed with coronavirus the previous day, the highest tally of new daily infections since March.
Some 50% of new cases are schoolchildren, with nearly 50,000 people currently in quarantine.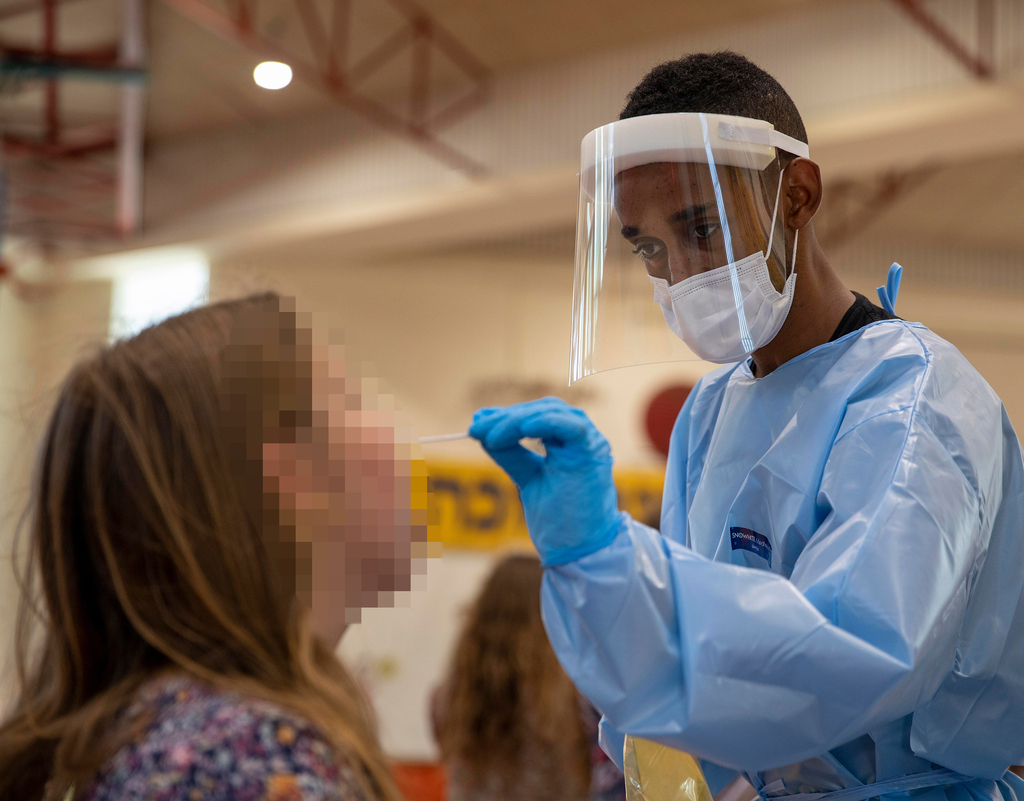 After 72,896 conducted on Monday, the positivity rate stood on 0.7%.
There are currently 33 people hospitalized in serious condition from COVID-19 complications, 16 on ventilators.
After no locality in Israel was considered a major infection hotspot, the West Bank settlement of Ma'ale Adumim was designated as "red" following an outbreak at a local school, with Tel Aviv moving up to the "orange" category.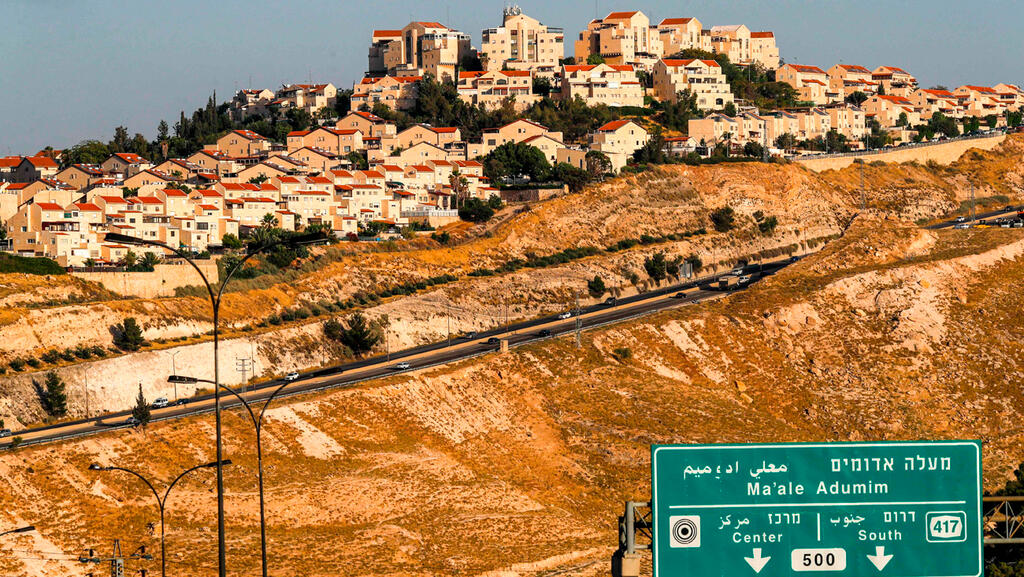 Health officials warned that daily infections could reach 1,000 by next week.
The coronavirus cabinet was set to meet later Tuesday, with Health Minister Nitzan Horowitz to present ministers with a series of possible restrictions to be imposed to stop the spread of the virus.
On Monday, the Health Ministry confirmed that the Pfizer vaccine was only 64% effective in preventing infections that according to some reports were caused in 90% of cases by the Delta variant.
Among the proposed measures were rapid testing for children at public events, mandatory testing at geriatric facilities and mandatory quarantine for a parent whose child was confirmed with the virus.
In addition, officials proposed isolation to also be made mandatory for fully vaccinated Israelis who were returning from countries with a high coronavirus infection rates.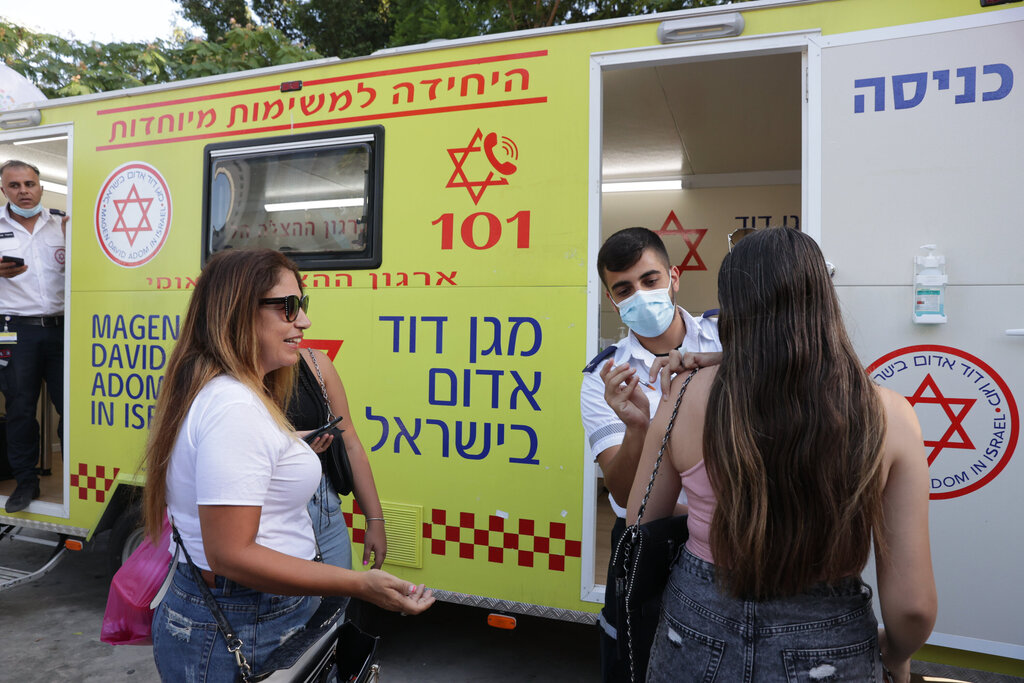 During a meeting Monday with health officials, Prime Minister Naftali Bennett ordered the launch of two studies to look into the vaccines' efficacy over time among different age groups in order to decide on the need to provide a third booster shot.
The research will be overseen by the head of public health in the Health Ministry, Prof. Sharon Alroy-Pries.
On Tuesday, Bennett announced he has agreed on a vaccine swap deal with South Korea. The first of its kind deal that was approved by Pfizer CEO Albert Burla, included a shipment of 700,000 vaccines set to expire by the end of July to Seoul in exchange for the same number of vaccines to be delivered by the South Koreans to Israel when their supply arrives.
The deal was made weeks after the Palestinian Authority backed out of a similar agreement, saying the vaccine doses were too close to their expiration date despite Israel using the same batches to vaccinate teens.
First published: 09:45, 07.06.21