Dalit, a 60-year-old woman from central Israel, suffered from swelling of the neck. The lump grew progressively over two years and she became increasingly concerned it may be a malignant tumor.
"It took me two years to get the lump on my neck checked," Daila says. "It didn't hurt, but at some point, I noticed the lump only kept on growing."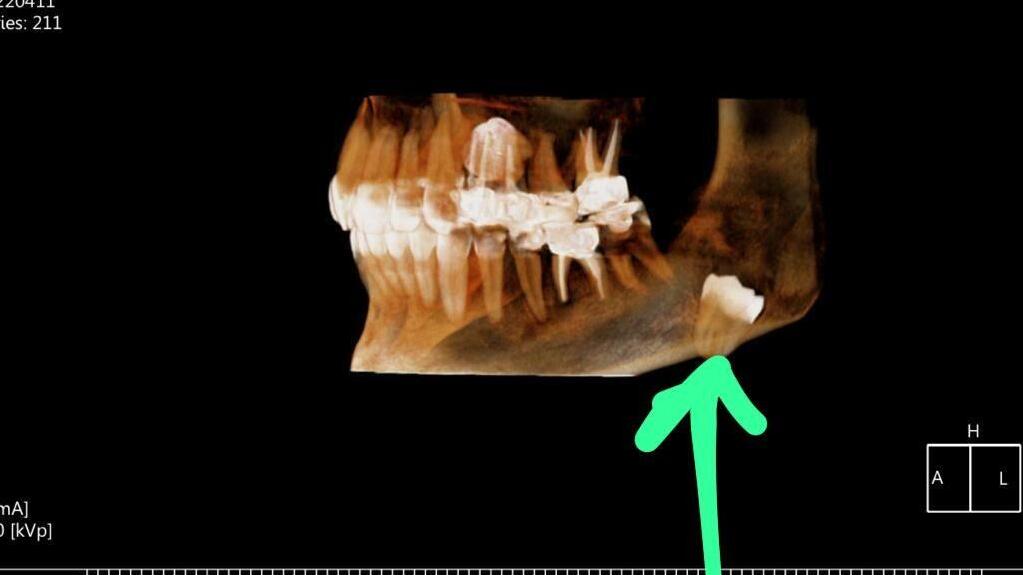 Dr. Michael Aba — a specialist in the Maxillofacial Department at the Center for Otorhinolaryngology, Head and Neck, and Maxillofacial Surgery — explains that at first, doctors believed Dalit might have been suffering from sarcoma — a type of cancer that begins in the bones and in the connective tissues.
"Dalit had a lump in the area under the jaw which connects to the neck, and we feared it may be a tumor, she arrived here suffering from what we suspected was a sarcoma in her jaw – a type of cancer which develops quickly and has the same symptoms she displayed," he said.
Dalit's CT scan showed a cyst pushing an impacted wisdom tooth outside the bounds of her jaw and down into her neck.
The large cyst occupied the entire cavity of the lower jaw and pushed the impacted wisdom tooth out of the boundaries of the bone and into the neck, like an inflated balloon," Dalit said.
"The cyst also compressed the nerve that gives sensation to the jaw and it was a complete surprise."
Dr. Aba said that removing the tooth from Dalit's neck was a complex undertaking since the tooth was pushed under the jaw nerve and extracting the tooth from this delicate area was through the neck, by making an incision under the jaw, as opposed to regular surgical tooth extraction through the oral cavity.
"During the operation, the nerve must be exposed so as to separate it from the cyst," said Dr. Aba.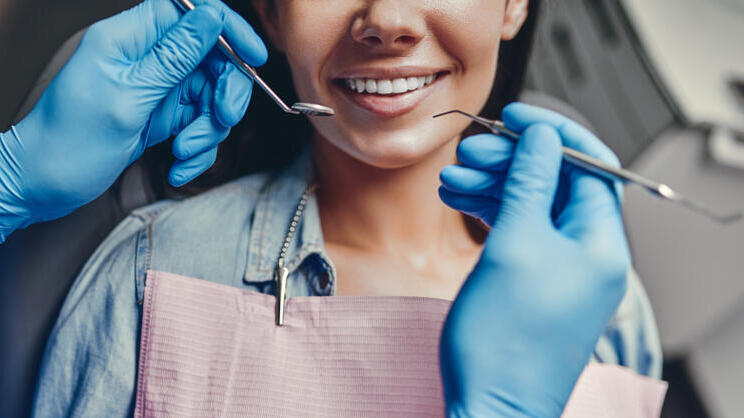 "A late diagnosis could've ended with a broken jawbone and further bruising."
Dalit's operation was a success, though the road to recovery was challenging. "To this day, I'm still limited and can't fully open my mouth, but it gets better every day," she said.
"This is a very rare case, we've hardly encountered cases where it is necessary to extract a wisdom tooth from the neck. I recall only one such case six years ago," Dr. Aba added.
"The face and oral cavity area has a very intricate anatomy and is difficult to diagnose. There are many nerves and blood vessels, everything is dense and three-dimensional.
It's important to know the importance of maxillofacial surgery. We get patients who go around from doctor to doctor without proper diagnosis and even the doctors themselves are not always aware of the pathological complexities that can develop in these areas."