The Foreign Ministry published last week a series of clips that allows online users to converse with an Israeli diplomat on their website using artificial intelligence.
With the help of the Israeli AI-generated video creation platform D-ID, the ministry shared clips in eight different languages — Chinese Mandarin, Farsi, Arabic, Hindi, Turkish, Greek, Russian, and Portuguese.
The videos use the likeness of David Saranga, the director of the ministry's Department of Digital Diplomacy, where he is seen greeting viewers in their native tongue while encouraging them to continue their dialogue with Israel. The videos use artificial intelligence technology to adjust the Israeli diplomat's language and lip movements according to the user's choice.
While Saranga's facial movements in the clips seem a bit robotic, they manage to get the message across.
This is a stepping stone in Israeli efforts to reach out to international audiences and make the country's message more accessible overseas.
Within two days, the various videos have garnered over one million views on Twitter alone. Indian media reported on Saranga's video in Hindi under the title: "An Israeli diplomat speaks Hindi using artificial intelligence."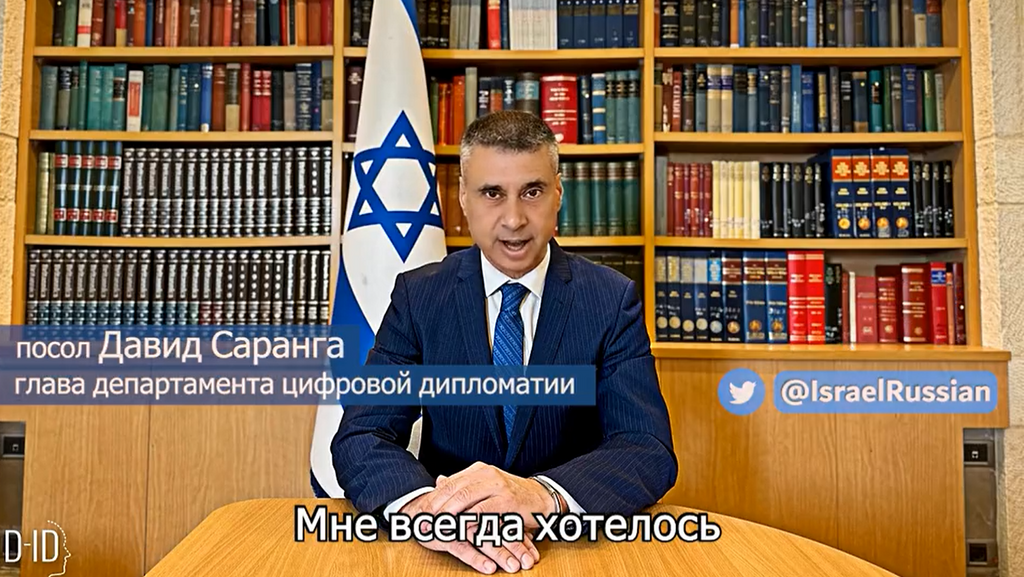 "The artificial intelligence revolution is here and the Foreign Ministry is finding ways to adopt it as early as possible in order to widen the foreign diplomacy's spheres of influence," said Saranga.
"Not every representative office can master the local language, but with the help of Israeli technology, we can successfully get our message across quickly, efficiently, and clearly to a wide audience."
The videos use so-called deep learning technology, which can modify lip and body movements in real-time, as well as switch between faces featured in the videos.