Michal Loewenstein is a 54-year-old nurse in the Yitzhak Rabin Medical Center with a Masters degree in nursing care.
"I began my professional life in the maternity ward and took a course in emergency care for preterm infants before moving on to become a clinical instructor, shaping the next generation of nurses," she says.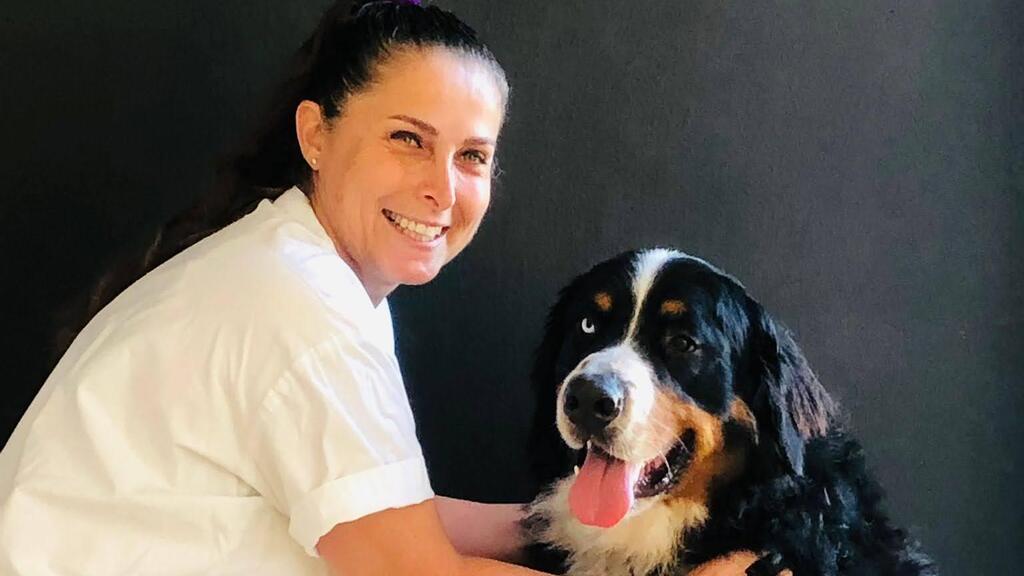 "As the requisite amount of trust and belief in my capabilities was formed, I was appointed to run the maternity ward, which I did for eight years," she says. "Over time, I began realizing that management duties took away my favorite part of medicine - Taking care of patients and interacting with their families. I began brainstorming a way to add another dimension to that sort of care, and since I've already had animals under my care, decided to further my education in animal-assisted emotional therapy.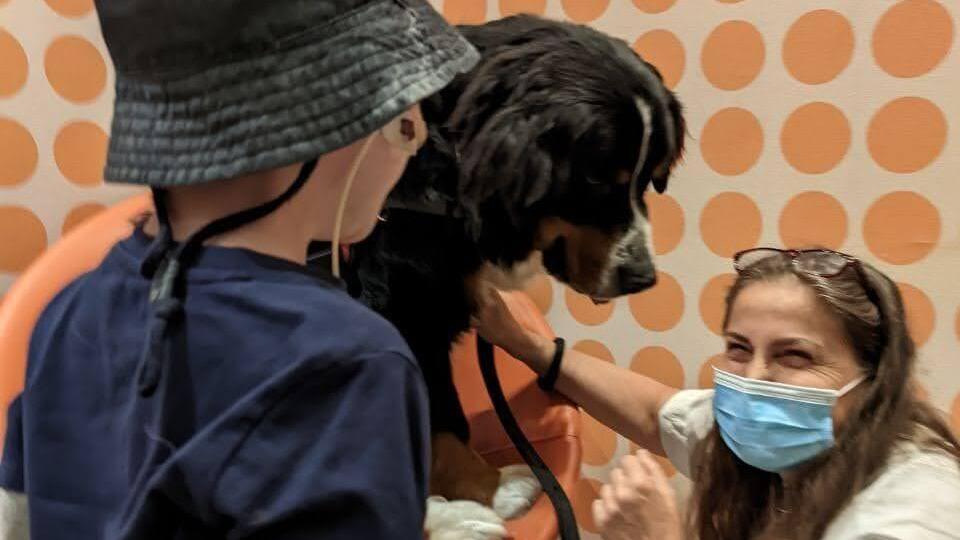 "Thus, I was able to fulfill my dream of opening a clinic to take care of all kinds of issues. Children and adults on the Autism spectrum, handicapped people, mentally-challenged individuals, children with ADHD and many others - All of this in my home and with my pets," she says
"The next goal was to take that animal-assisted approach and introduce it to a hospital environment. I studied this for ten years, as it was well known around the world but basically unheard of in Israel. I met with everyone I could but no one thought this field warranted any serious consideration," she says.
"In 2019, perceptions began changing and more and more administrators came to realize that body and soul are intertwined. I was finally able to integrate animal-assisted therapy to an all-purpose, general hospital. I was the first person in Israel that was able to achieve that. Finally, I was able to work with my dogs in Rabin medical center." she says.
Why work with furry animals at all?
"Research shows that simply petting a furry animal releases hormones such as Oxytocin, Serotonin and Endorphins in our system that enhance the sense of calm, which is helpful in times of anxiousness, sorrow and pain. It's a mood boost that heals the soul.
"Our therapy dogs are not guiding dogs nor are they service dogs. Therapy dogs receive specialized training to handle at-risk populations, whether they're sitting on a couch, a wheelchair or in bed. They go through a year's training, where they are gradually exposed to a hospital environment with people walking around, high beds, wheelchairs, bustling hallways, elevators and more. Either way, the work with the dog is done solely by a specialized nurse who is also the dog's owner.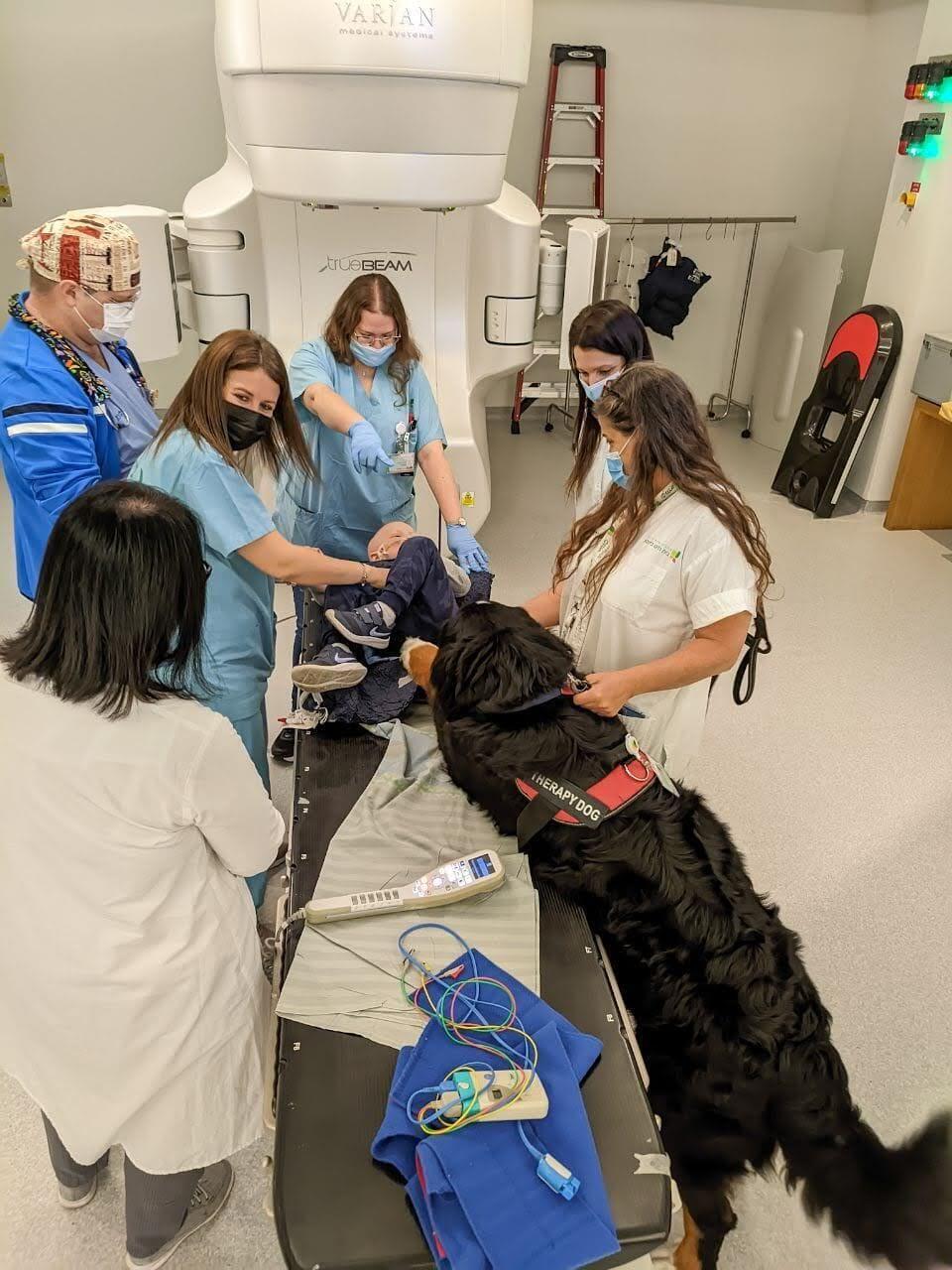 "Dogs are carefully selected due to an easy-going nature and natural serenity, along with the ability to cooperate with people and also enjoy the sensation of being petted, all of which are vital to the process.
"While this initiative began here at the Rabin medical center, we are often called to other hospitals across the country to show the techniques and bring some of our know-how."
"For the first two years I worked gratis, trying to get this initiative off the ground. After that it was entirely funded by donations.
"I've spent hundreds of hours studying, writing professional instructions, therapeutic protocols and course curriculums. I've travelled all over to talk with hospital administrators and wrote the first research of animal training for this specific field, including providing top-notch veterinary care to all the dogs, along with the right diet for them to remain fit and healthy so they can do their job efficiently. On top of all that, I've trained staff.
"Despite all of this, therapy dogs are not for everyone. The staff is able to differentiate between cases where it would be beneficial and cases where it might do more harm than good. You have patients who are isolate due to an aggressive virus, a patient after a transplant and those who are either allergic or just scared of dogs."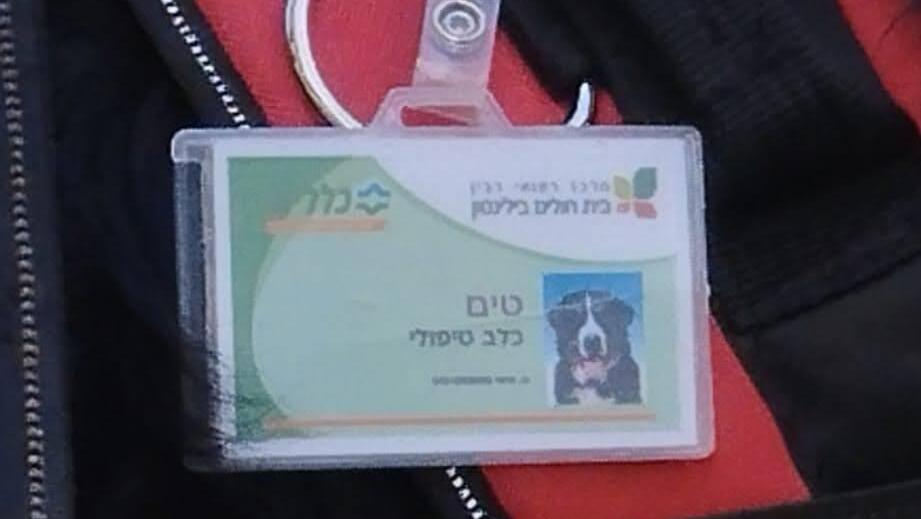 Can you list some of the practical benefits of working with dogs?
"In the geriatric ward, it is common to see seniors who are in need of physical therapy due to all kinds of ailments. Hip dysplasia, cognitive impairment, clinical depression and many other conditions. Going through physical therapy with a dog to accompany you makes you smile more, improves appetite, boosts mood.
"Those who wish to be able to move their arms normally again find it more enjoyable doing it through the action of throwing the dog a ball to fetch, instead of just repeating motions. They can also walk the dog, to work on their leg muscles and that activity is far more enjoyable with a dog by your side.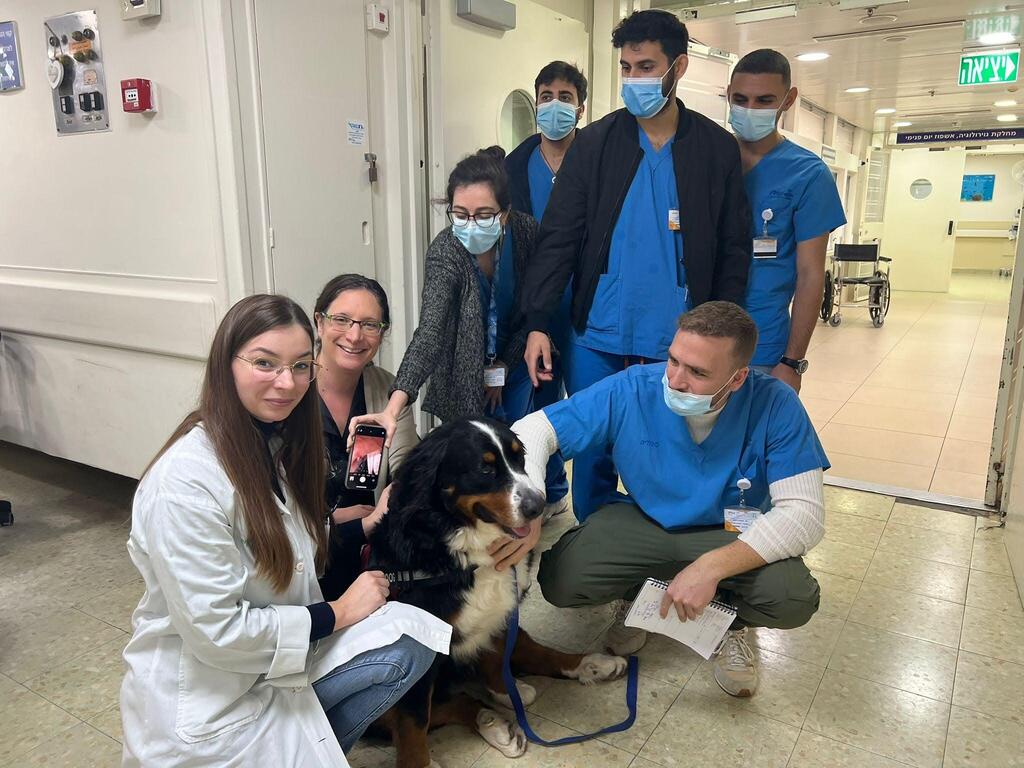 "We've had a case of a child who was supposed to undergo an MRI and was terrified, so a therapy dog named Timmy was brought over and was able to make the experience so much more serene and peaceful. The fear faded away.
"A woman named Diana went through a very tough surgery and was in agonizing pain for three days in the recovery ward, when one of the dogs was brought over. He jumped on her bed and began licking her face. The sense of joy she felt made her forget about the pain entirely.
"As word of our work spread, we were called to other departments in the hospital including Oncology, Urology, patients recuperating from a stroke, patients apprehensive about an upcoming surgery and many others.
"When a patient is dying and his final wish is to have his dog by his side, we make it happen even if it's against regulations. It's also very emotional for the family that is there to say goodbye."