The Gaza border area, often the site of war and destruction was captured in all its beauty by Israeli photographers.
An aerial view from the harvest period in Ruhama, flowers blooming after the fires in the Shokeda Forest, remains from the Byzantine age at the gates of Nitzana, a bird on a mission to find its home after a fire from a Molotov cocktail, olive trees in the northern Negev and a swarm of songbirds during the migration season – all of these and more will be displayed in an extraordinary photo exhibition of the Gaza Strip area, made up of a collection of chosen pictures from Israel's National Geographic photo contest.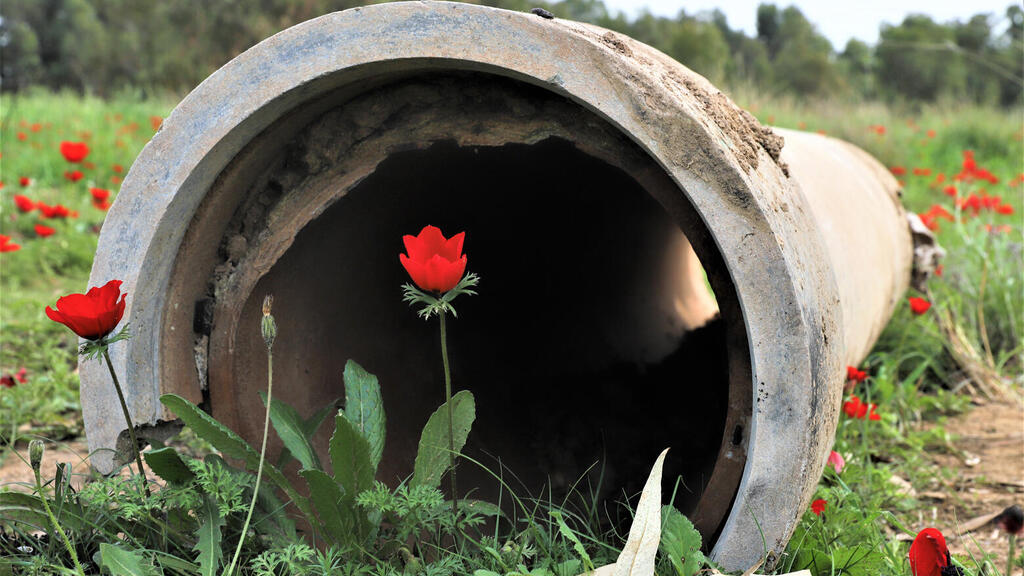 The contest's guidelines called on the Israeli photographers to document the unique wonders of the country, its water resources, and agriculture – while putting an emphasis on the Gaza Strip.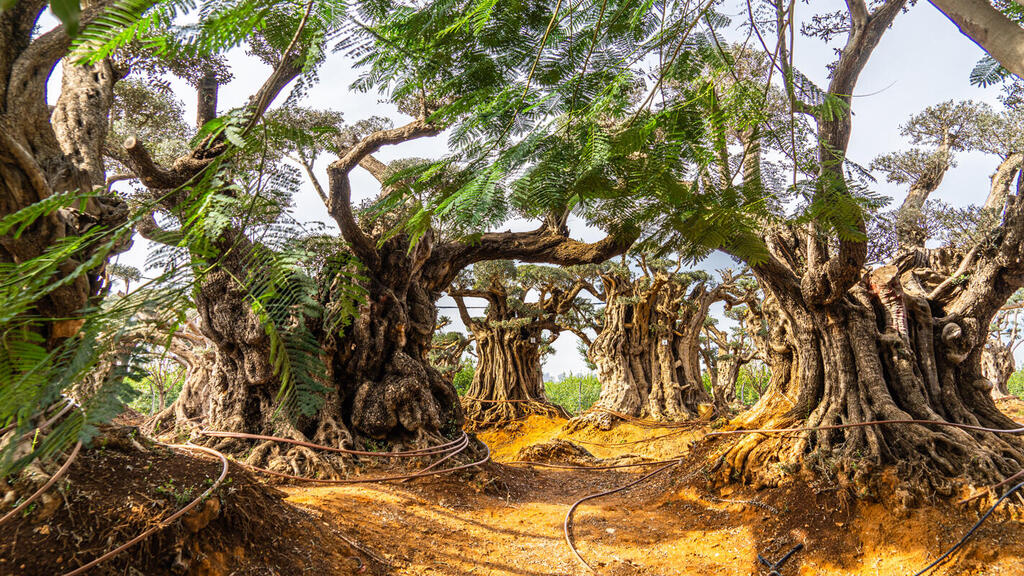 Many of the photographs in the exhibition document recent sights of Israel's recovering nature, after it was exposed over years to rocket fire, and arson to its field.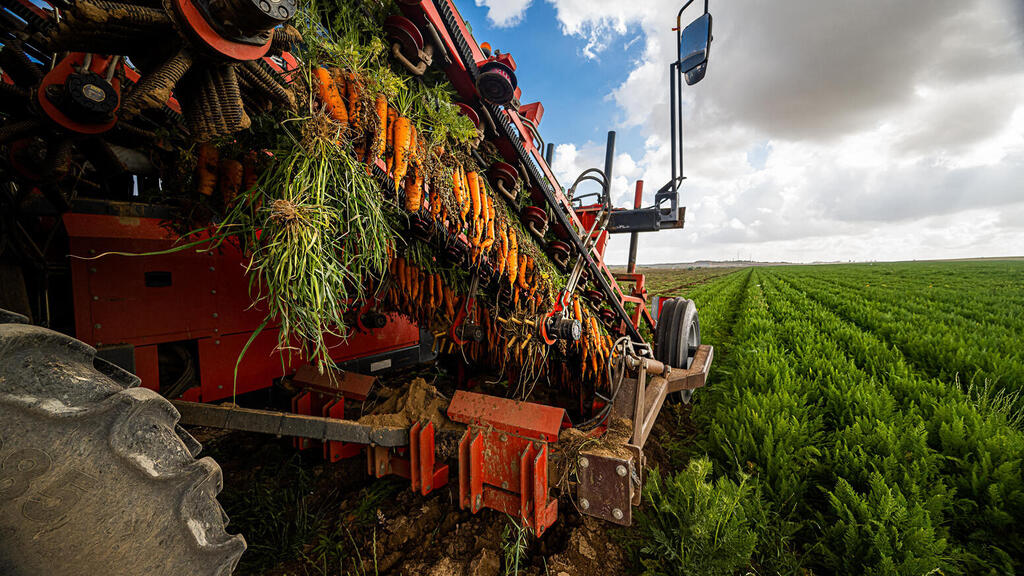 One of the photographs captured by Moshe Filberg (60) beautifully depicts the harvest of carrots from a field, with the border fence in the background.
"People live and work here. The picture was photographed in the fields of the Gaza Strip, right near the border, and you can see Gaza in the background while the carrots are being harvested - in Hamas' reach - and the routine goes on," he said.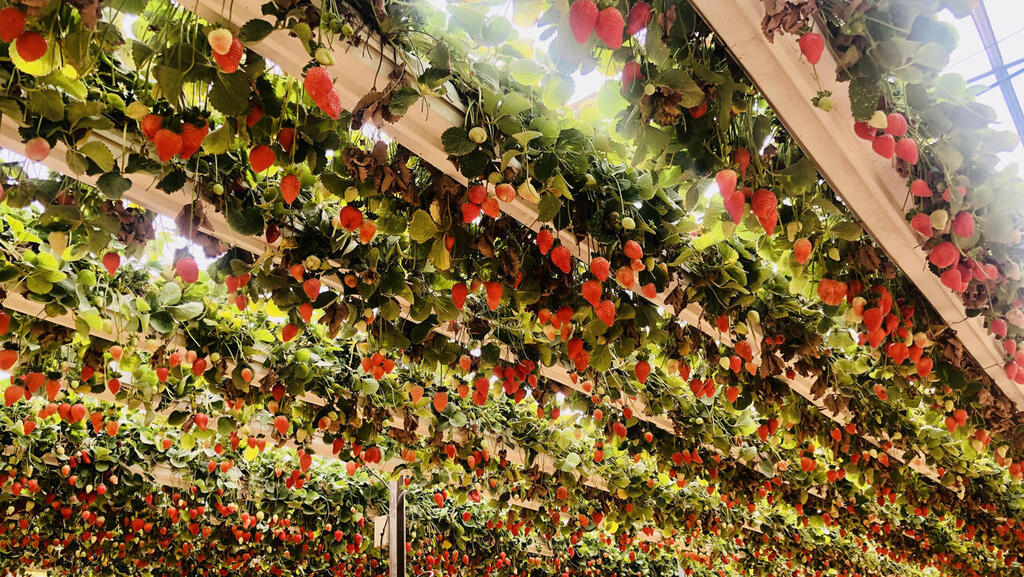 An additional photo was taken by Gali Glickman (47), and shows strawberries hanging like ornaments in a greenhouse at the moshav Yesha.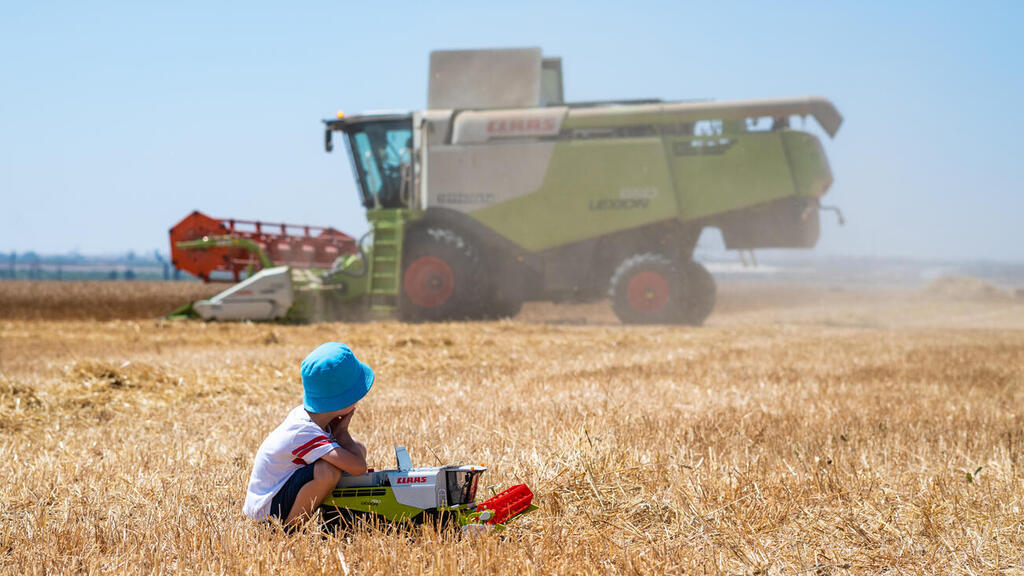 Roee Gross (33) from Kibbutz Magen gave us another charming glimpse into the agriculture fields of the south in a picture he had planned on taking months in advance.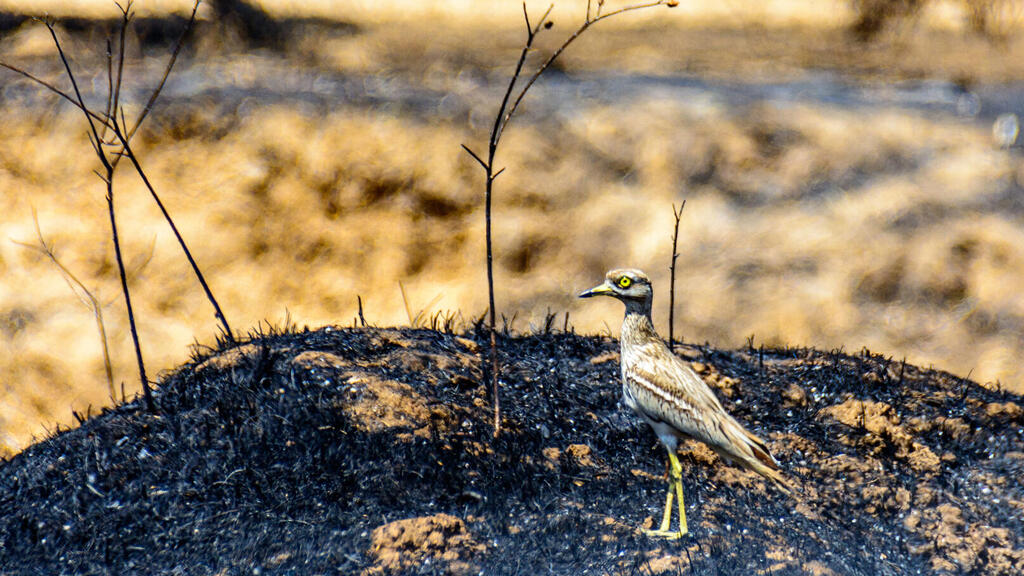 "Ever since we moved to the kibbutz, my eldest son is amazed by the agricultural instruments and the access to seeing them at work live," he said. "For his birthday, I bought him a combine harvester replica that is the same as the one that the kibbutz has. I planned this frame for several months and we were very excited to come to the field."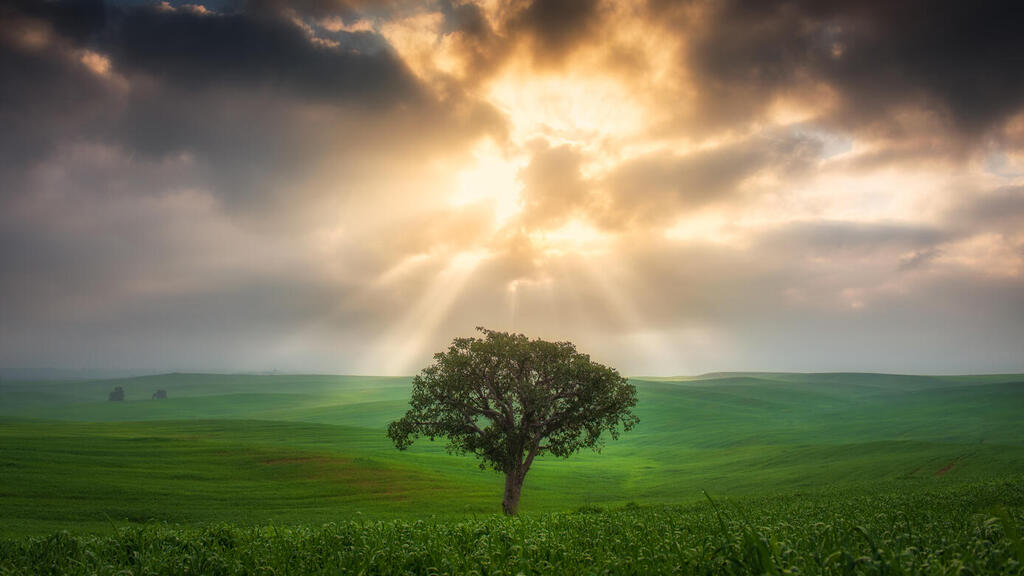 The picture titled "Where did my house go?", taken by Ze'ev Gutman, portrays a Eurasian stone-curlew bird in the peak time of Molotov cocktails being thrown into Israel from Gaza, looking lost and surrounded by ashes.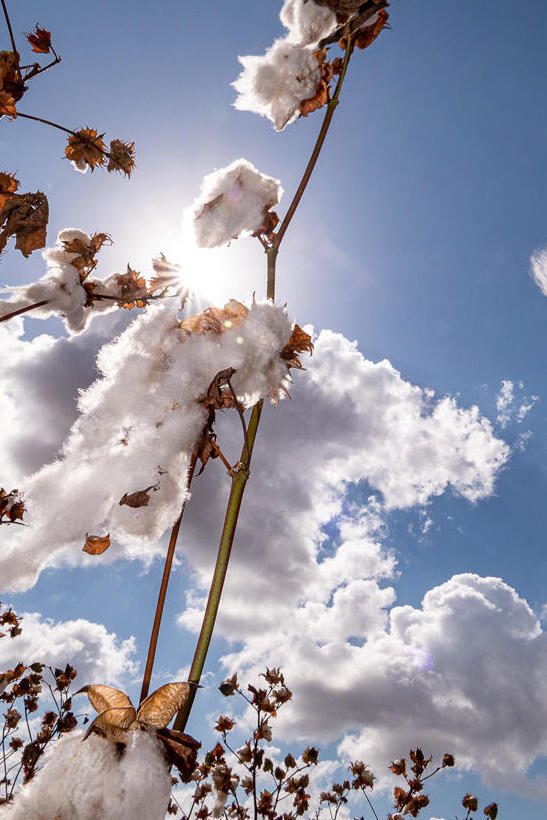 Gadi Yarkoni, head of the local Eshkol Regional Council, spoke on behalf of the Gaza Strip residents, and said that living in the heart of this complex reality is "99% paradise and 1% hell.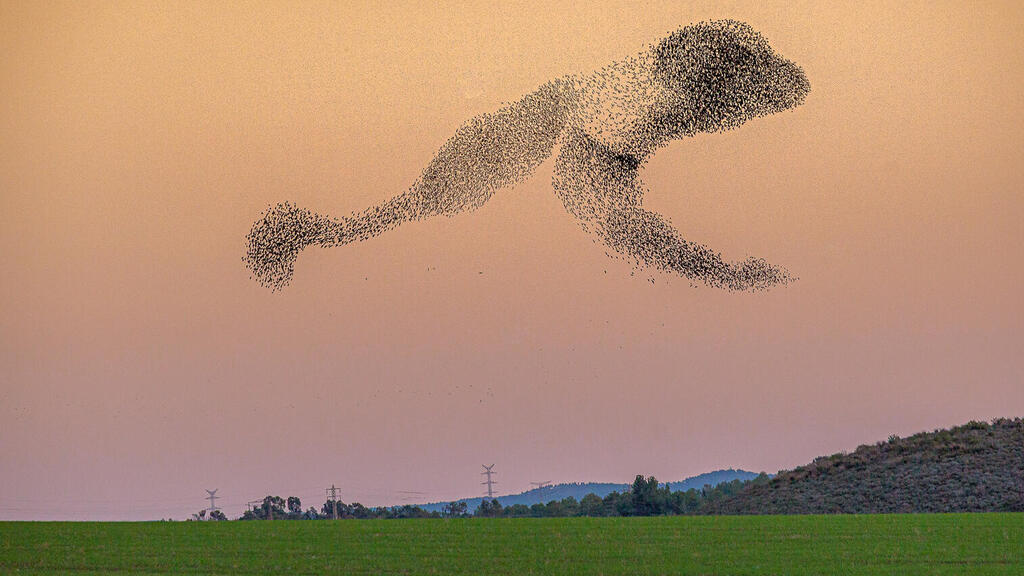 "The chosen photographs in the special exhibition uniquely, accurately, and amazingly reflect the balance between the two extremes that characterize the life here."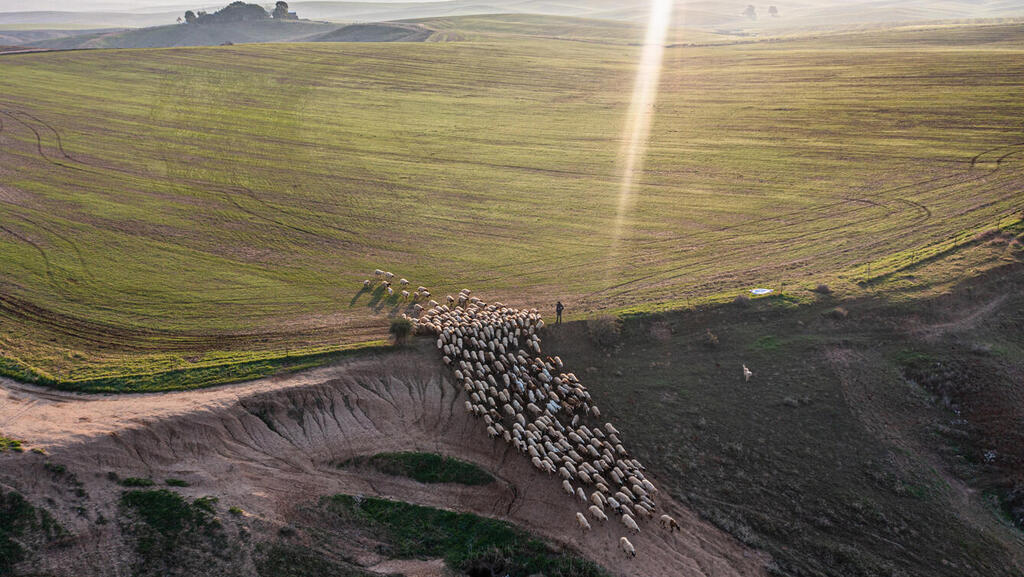 The exhibition in the moshav Naveh will start on Tuesday, December 20th, and will remain open to the public for a month.