The COVID-19 pandemic has kept many Israelis from traveling abroad for the better part of the past two years, but according to a new report published Sunday by the Central Bureau of Statistics, 2022 was a renaissance for travelers, with 8.4 million departures on record.
"After two years of sharp drops in the number of Israelis going overseas, 2022 saw a major recovery," the report read.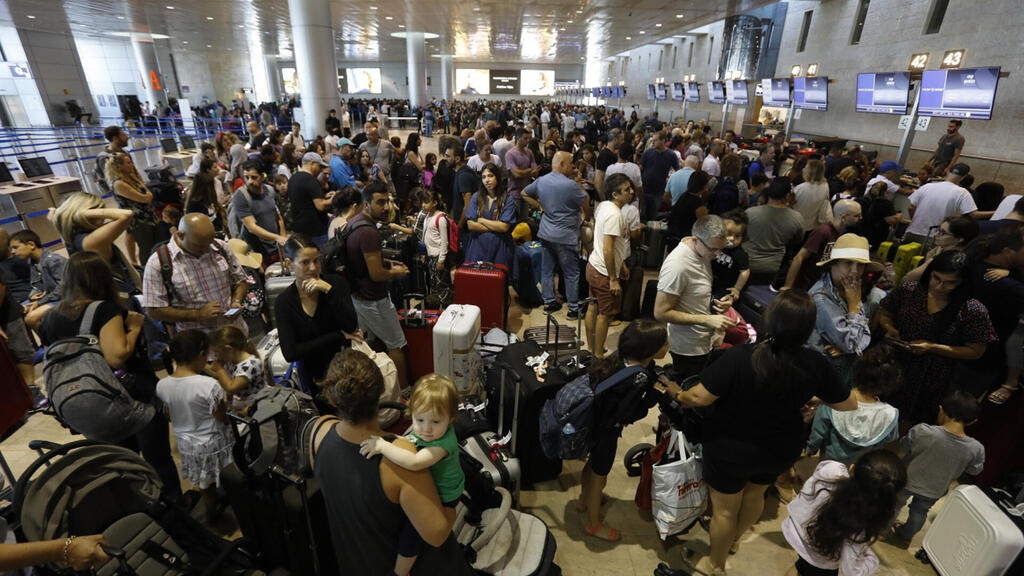 The paper notes, however, that while this year's figures are significantly better than 2020's, with 1.5 million departures, and 2021's, with 3 million departures, it is still 8.1% lower than pre-pandemic numbers, 2019 being a record year with 9.2 million departures.
About 7.4 million of all departures abroad in 2022 were by plane, mostly from Ben Gurion Airport, and about 818,000 by land.
In 2022, 565,000 Israelis crossed to Egypt through the Taba Crossing, and another 252,000 crossed to Jordan. Some 144,000 departures were done by sea.
The report also states that between January-February 2022, departures abroad were still extremely low - 495,000 departures, compared to 953,000 in 2019. The figures gradually started bouncing back between March-December, climbing to 7.9 million departures compared to 8.2 million in 2019.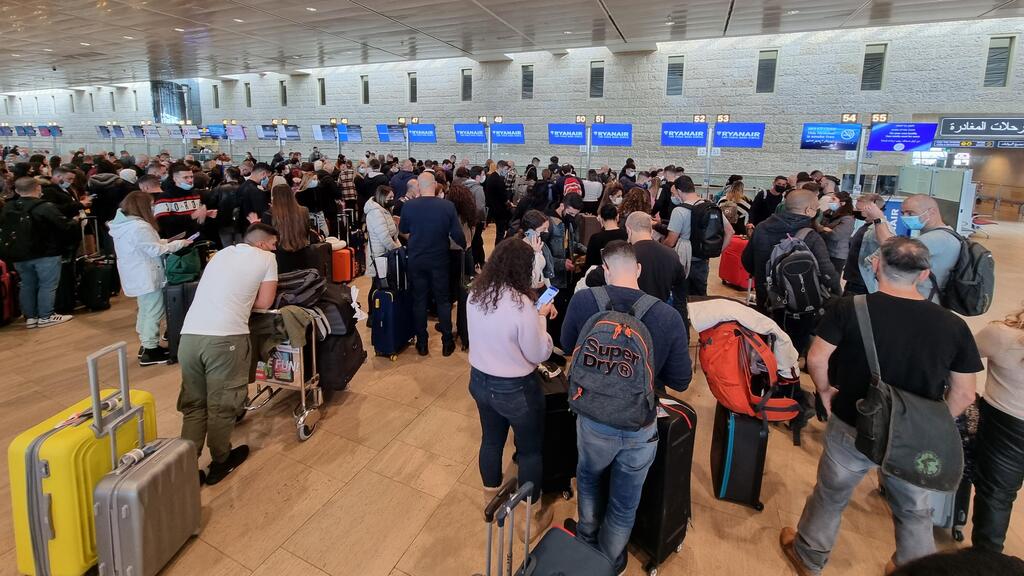 "In 2022, inbound tourism recovered after taking a hit in 2020-2021 due to the COVID-19 epidemic," the report stated.
Of the 2.7 million tourists who visited Israel in 2022, 810,000 came from the United States, 235,500 from France and 177,900 from the United Kingdom.