The Jewish world might not have been able to recognize the threat of Nazi genocide before it was too late, but the Jewish state was able to take timely action against the coronavirus epidemic, Prime Minister Benjamin Netanyahu said Monday as Israel marked Holocaust Remembrance Day.
"Unlike the Holocaust - this time we saw the danger in time," Netanyahu said at the annual ceremony hosted by Yad Vashem Holocaust museum in Jerusalem, this year held digitally due to the virus outbreak.
"I heard [late Israeli writer Yehiel De-Nur] and other Holocaust survivors say, 'You will never understand what we went through.' They were right - we can never understand, because there is nothing like the Holocaust," he said.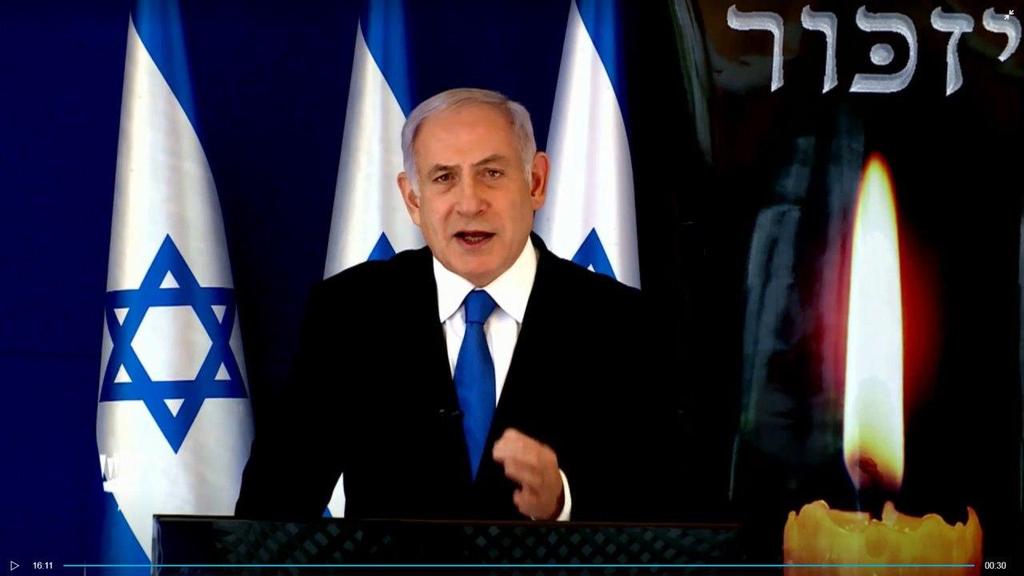 "The same is true of the global coronavirus crisis, which some consider to be humanity's greatest challenge since World War II," Netanyahu said.
"During these times the hardships are many, but it cannot compare in any way to the systematic, diabolical annihilation of six million people.
"Today we are dealing with one deadly epidemic, in the ghettos they dealt with an innumerable number of epidemics, due to pushing tens of thousands of Jews in small spaces, causing countless to die from dysentery."
Netanyahu added: "Unlike during the Holocaust- we identified the danger in time, made important decisions such as closing the country's borders, while harnessing the entirety of the country's systems to the cause."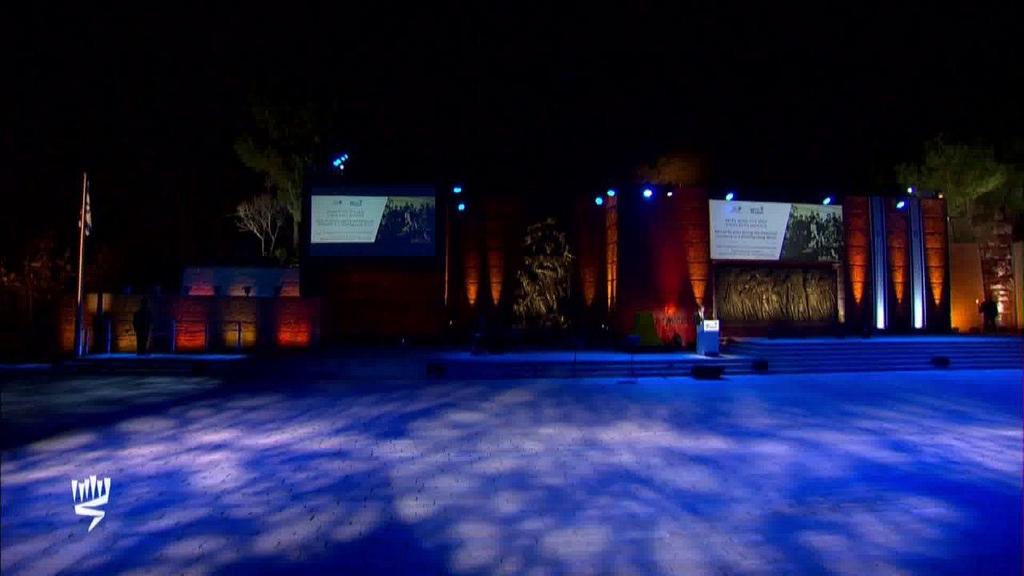 Due to the epidemic, the state ceremonies for this year's memorial were held digitally. The annual laying of wreaths at Yad Vashem was also being held without an audience and without the participation of the president, the prime minister and other elected officials.
The Yad Vashem ceremony was filmed in advance, while the annual "Everybody has a name" event in the Knesset was also to take place without an audience.
Adhering to Health Ministry's coronavirus regulations, many cities around Israel were commemorating Holocaust Remembrance Day through technology or small intimate ceremonies dedicated to survivors.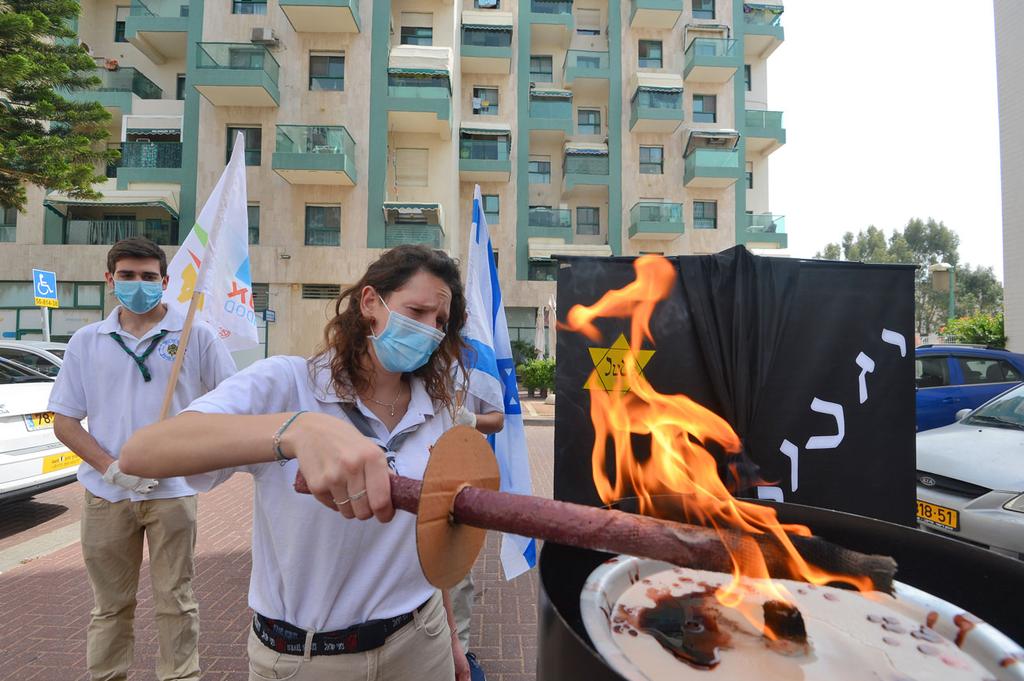 In the southern city of Ashdod, local students held a ceremony outside the windows of a care facility that is home to Holocaust survivors due to the need to maintain social distancing.
In Givatayim, hundreds of high school students were giving out gifts to more than 800 Holocaust survivors living in the city.
In Tel Aviv as well, the city's youths were distributing flowers to the city's 10,500 Holocaust survivors.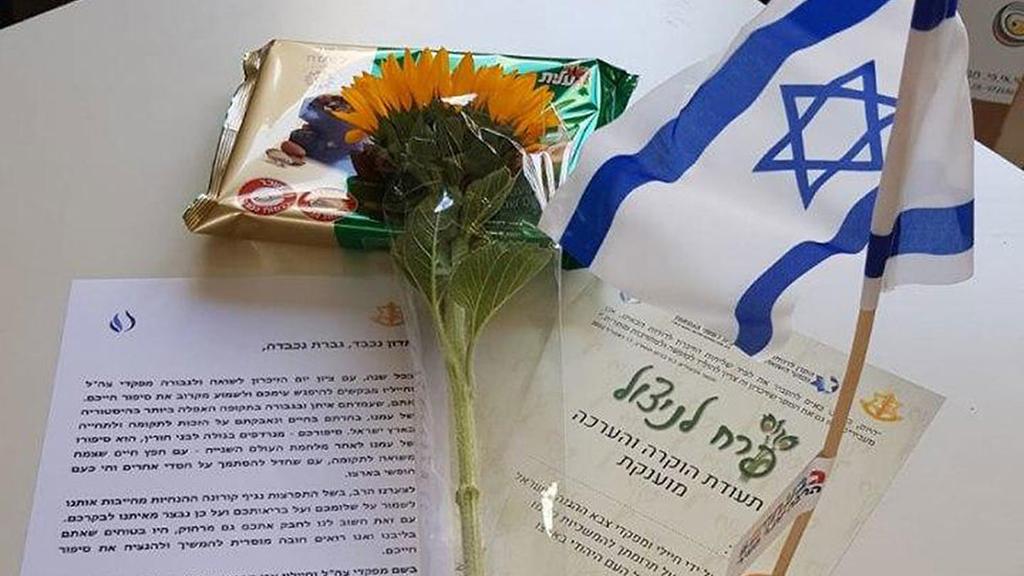 The Holocaust Remembrance Day opening ceremony, which is normally hosted by Kibbutz Yad Mordechai, also took place virtually, with the participation of President Reuven Rivlin and a handful of Holocaust survivors and their families.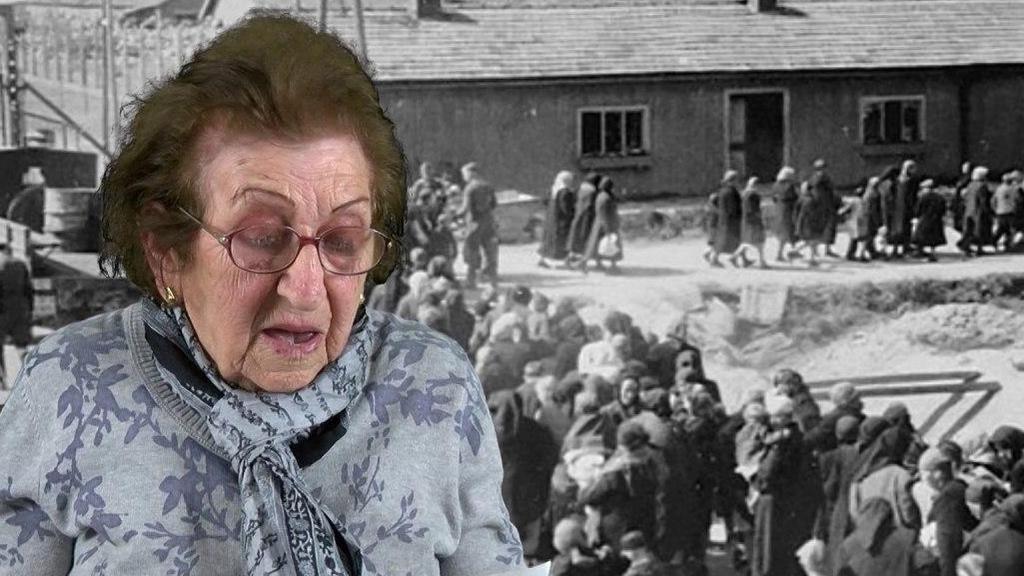 The ceremony is normally attended by survivors, members of youth groups, IDF soldiers, members of the security forces and thousands of people from around the country.