Many would be wrong to think that Palestinian Authority President Mahmoud Abbas' announcement Tuesday evening, that Ramallah will no longer be bound by agreements it has signed with Israel and the United States, was made out his own free agency.
Following an emergency meeting of the Palestinian leadership regarding Jerusalem's intention to extend its sovereignty over West Bank territories as soon as July 1, Abbas told a press conference that "[Abbas' PLO party] and the Palestine Authority [PA] are absolved of all agreements and understandings with the American and Israeli governments and all the obligations based on these understandings and agreements, including ones regarding security."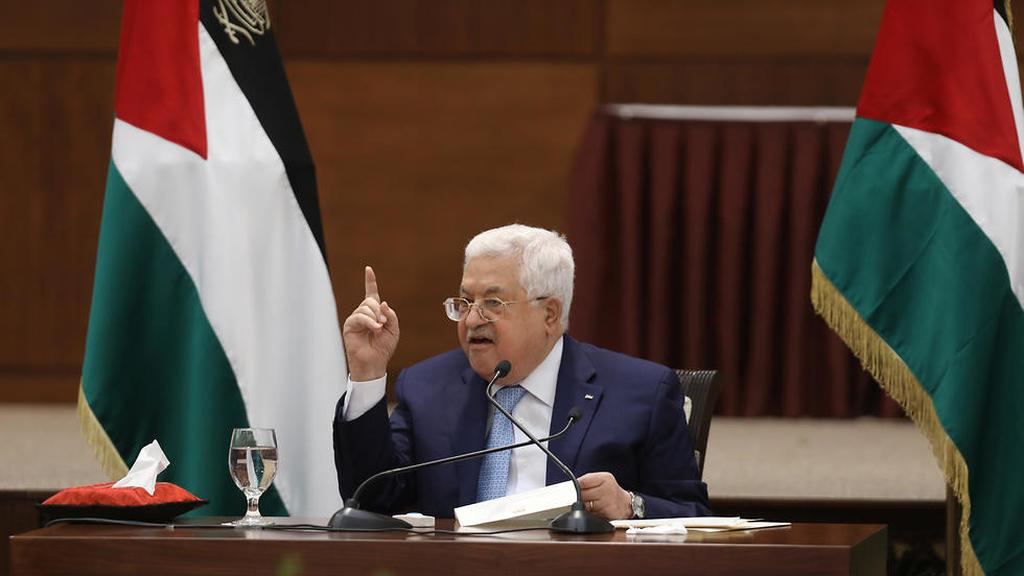 These statements were essentially a direct quote from a PLO council meeting in March 2015.
Does this really mean that the security cooperation between the PA and Israel is null and void? No. Did Jerusalem just receive full control over the PA's territory in the West Bank? Also no.
Such threats were made by the Palestinians many times in the past, and Tuesday night was no different. Therefore, it is no surprise that no one within the PA was either surprised or nervous following Abbas' remarks.
However, there is one crucial difference between 2015 – when relations between the PA and the U.S.'s Obama administration were warm – and 2020, when the terms "annexation" and "Israeli sovereignty" are being tossed around freely in Jerusalem and Washington.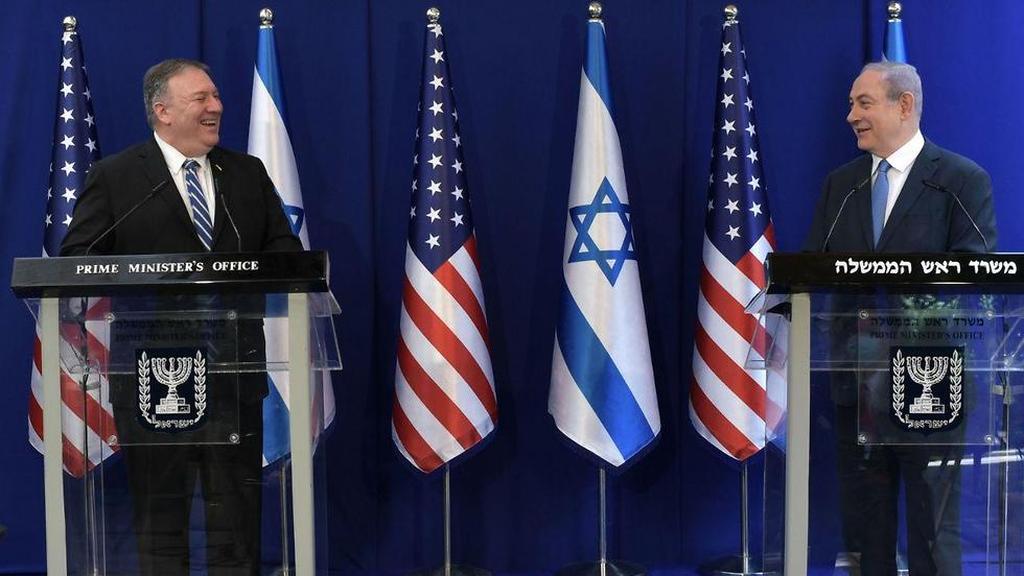 The Palestinian leadership has said several times before that a unilateral annexation of West Bank territories on Israel's part is where it draws the line. If the Israeli government ever follows through on such ambitions – the Palestinians will no longer remain bound by any past agreement with Israel and the United States.
These agreements include security and civil cooperation between Ramallah and Jerusalem. Canceling these arrangements would essentially kill the legal basis for the PA's existence according to the Oslo Accords, meaning that all day-to-day issues of security, welfare, health, finance, and other issues the authority takes care of are now Israel's responsibility.
This is Ramallah's doomsday weapon against Jerusalem.
As far as the PA is concerned, if Israel wants to go through with annexation and return to the days where it had to look after 2.5 million Palestinians, take care of their schools, health systems, garbage collection, economy, and sewage – they are more than welcome.
Doomsday weapons are called so because they have proven before to be as equally as destructive for both sides.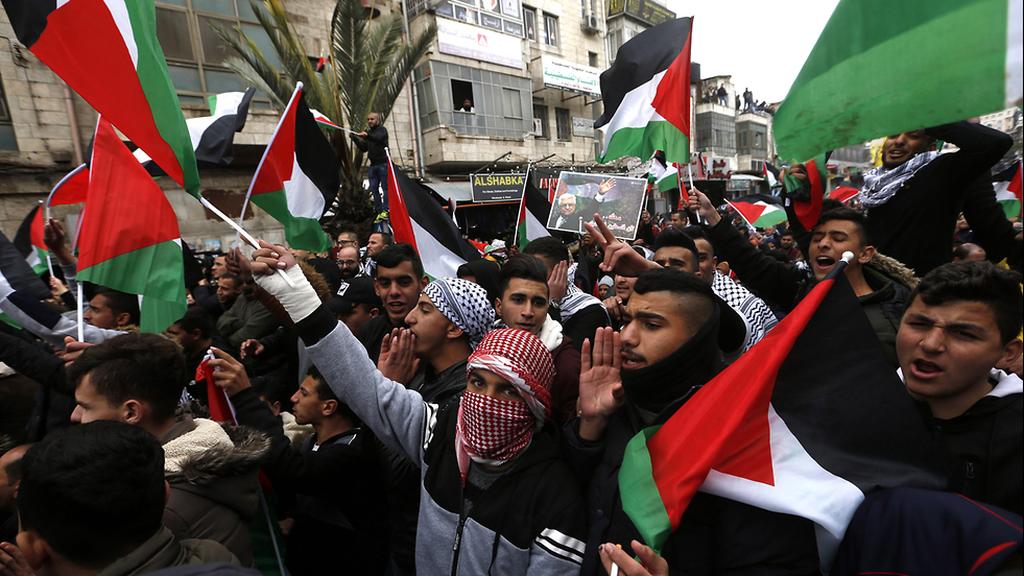 The dissolution of the PA also means that its hundreds of thousands of clerks and bureaucrats, who have become accustomed to a rather comfortable living, are now jobless and probably not too happy to give up on that lifestyle.
Without the PA, Abbas will be forced to go into forced exile or, like his predecessor Yasir Arafat, live out his last days under siege by Israel.
Also, without the PA, the PLO loses all credibility within the Palestinian public, opening the door for Hamas to take full control of both the Gaza Strip and the West Bank.
However, Abbas picked his words very carefully last night and made sure to leave some space for him to maneuver.
"We are no longer obligated to previously signed agreements," Abbas said.
If taken literally, that means that the Palestinians can still be obligated to said arrangements, but not accountable to them.
This means security ties are still in place and the PA is still working with Israeli intelligence and the American CIA.
The Palestinian political echelons were not entirely pleased with this distinct choice of words. When the different factions met at that emergency gathering to discuss the announcement beforehand, Abbas berated them all.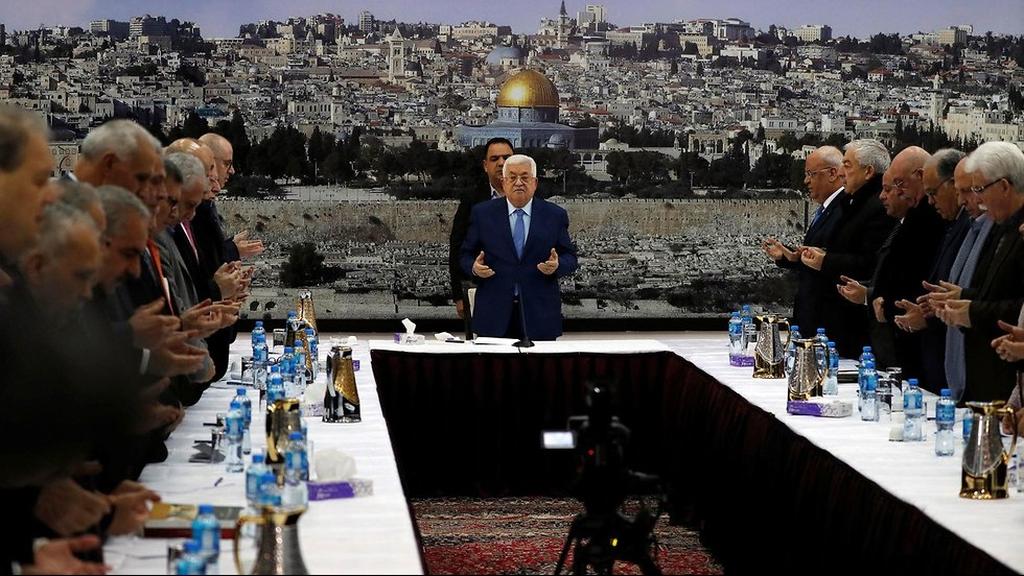 When a PLO member asked him how is the process going to look, Abbas yelled him into silence.
Tuesday night was the Palestinian's warning call to Israel. It's completely reasonable to think that the security cooperation might not be as tight and intimate as it is today or that Israel will find itself in a smaller version of
the trade war the PA initiated several months ago
and ended without any change to the status quo.
The bottom line is that the Palestinians are sitting and waiting to see how things unfold. Some of them believe that this whole annexation issue will fade away due to its ramifications on Israeli relations with the international community.
And if annexation does go through, Abbas' warning call will turn into a call for action.