Israel demolished a Palestinian shop in the East Jerusalem neighborhood of Silwan on Tuesday, triggering scuffles between police and protesters who accused authorities of discriminatory enforcement of building permits in the holy city.
The shop was razed to make way for a national park to connect the City of David to Jewish heritage sites in Silwan.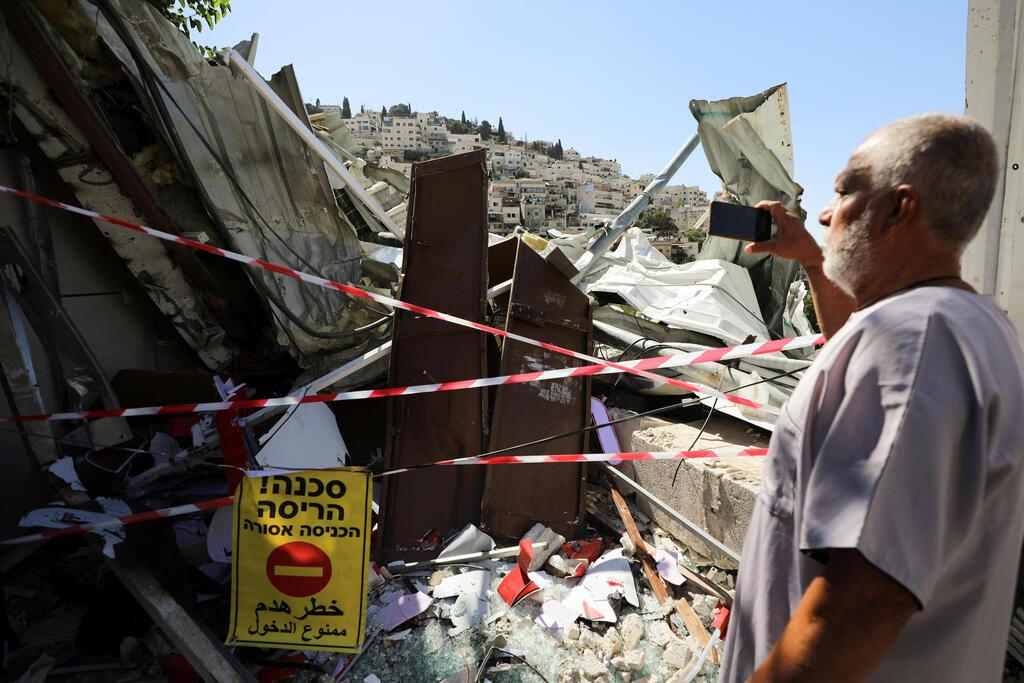 A bulldozer escorted by Israeli police flattened Harbi Rajabi's butchers shop, one of at least eight properties that residents said were slated for demolition. Israel says the properties were built illegally.
The residents say many have been there for decades, even from before the 1967 Six-Day War that saw East Jerusalem captured by Israel from Jordan.
The municipality had given Palestinians until June 28 to dismantle the structures themselves.
Police used riots dispersal measures to end the protests that erupted ahead of the demolition, including tear gas and stun grenades.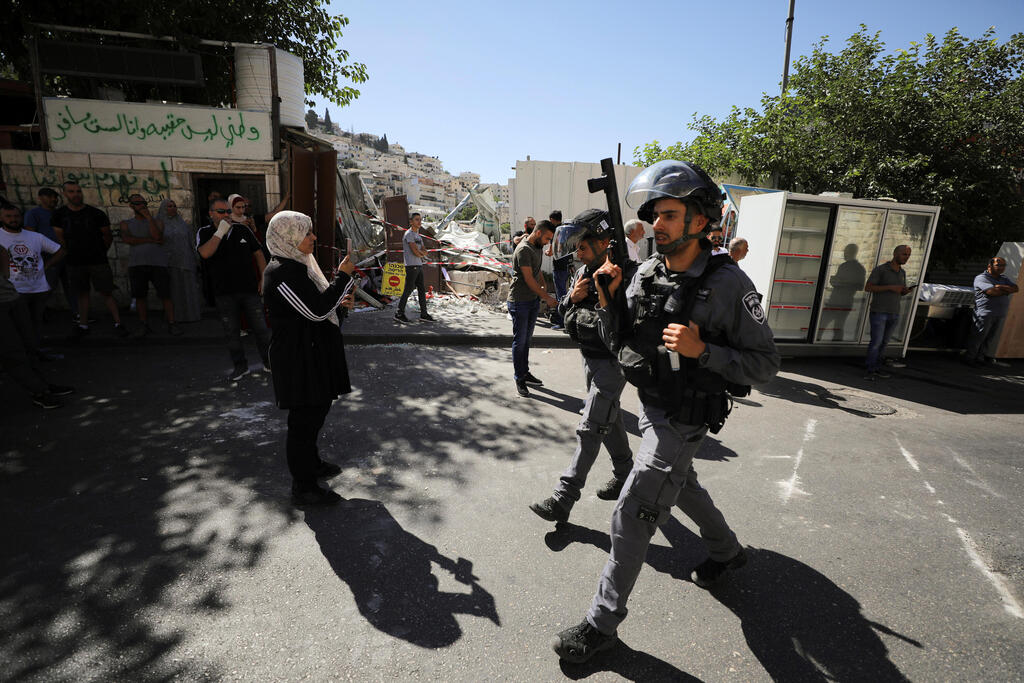 Three people were arrested, while the Red Crescent rescue service said 13 people had been wounded. The police said two officers were hurt by stone-throwers.
The shop that was demolished was built about 10 years ago, a year after Jerusalem Municipality began work on the "King's Garden" national park project.
For years, the area was seen as out of bounds for construction. But 12 buildings were erected in recent years and used as homes by hundreds of Arab residents, who said that the master plans for the neighborhood were missing.
Mahmoud Basit, who ran the butcher's shop, said 14 family members had depended on income from there.
"We have no other way to support our families," said Basit, who added he would have to look for new work from scratch.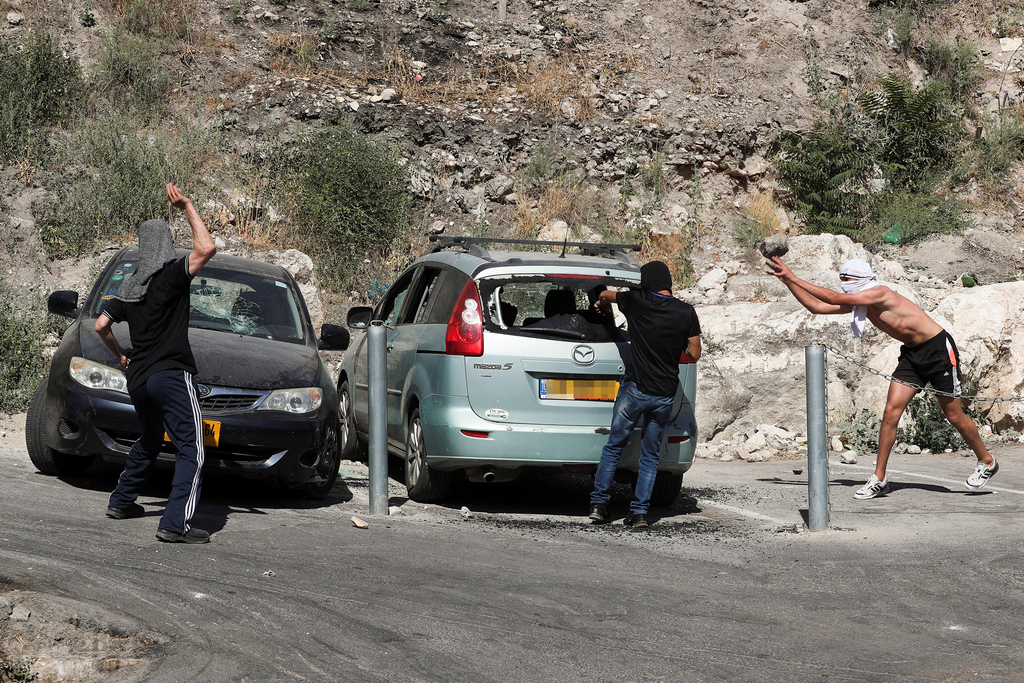 Deputy Jerusalem Mayor Arieh King said "around 20" buildings in Silwan had received demolition orders. Around another 60 buildings there were in violation of Israeli zoning laws, he said.
Palestinians in Silwan say it is near-impossible to get building permits. They see the demolitions as designed to drive them from Jerusalem. Disputing this, King said the municipality had approved hundreds of new Palestinian homes in Silwan.
King said the land would be cleared to make way for the park and public buildings, adding that Silwan's biblical links made it "an important historical site."
Israeli authorities and Palestinian protesters have also clashed over another contentious East Jerusalem neighborhood in recent months.
The Palestinian residents of several homes in
Sheikh Jarrah
are facing eviction by settlers who say that the properties were owned by their families. The Supreme Court is expected to rule on the matter.