Police officers trying to enforce measures to counter coronavirus in ultra-Orthodox neighborhoods of Jerusalem have come under attack from local residents hurling stones and insults.
Most of the insular community are beginning to obey the ban on mass gatherings and non-essential trips out of the home, but some members of an extreme ultra-Orthodox sect clashed with police Monday as they moved to close down the dozens of synagogues that remained open in the capital.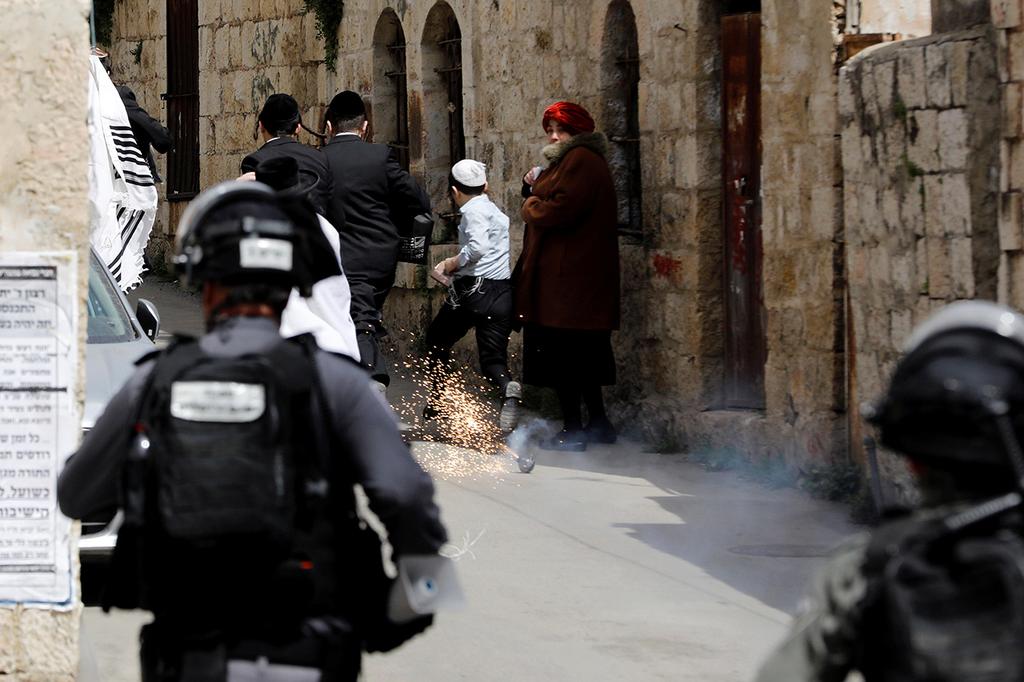 The clashes erupted when members of the community refused to identify themselves to police who were handing out fines for violating the guidelines.
Police arrested at least 10 people and handed out 25 fines of NIS 5,000 and five for NIS 500.
Officers used tear gas to disperse the crowd, who called them "Nazis" and hurled stones.
A Magen David Adom paramedic also came under attack and was wounded by stones hurled at him as he was preparing to enter a home in Jerusalem to administer a test for the coronavirus.
The ultra-Orthodox health minister Yaakov Litzman condemned what he said was the act of a fringe group against someone "who is protecting lives at great risk to his own."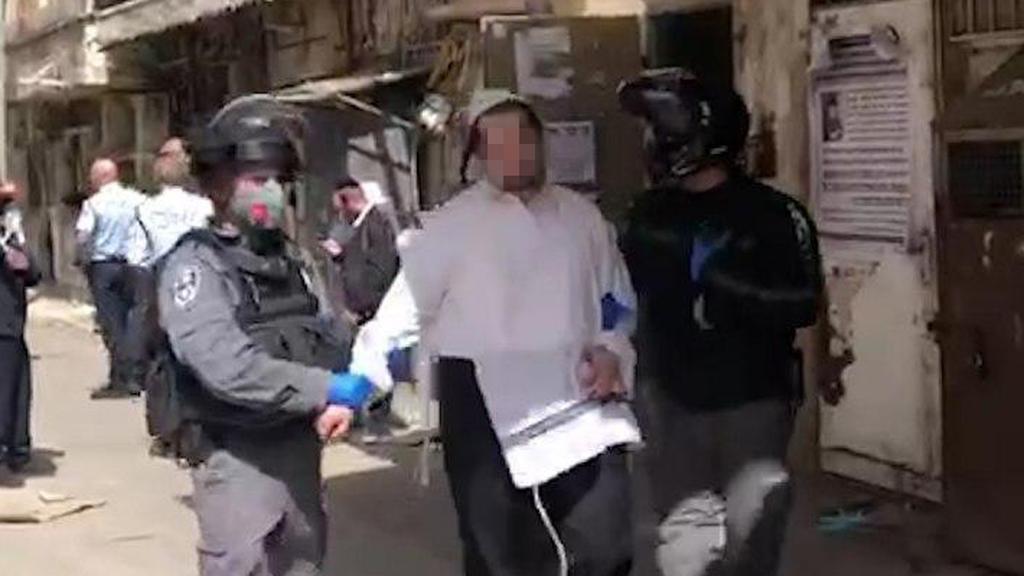 Roadblocks have been set up in and around the Haredi neighborhood of Mea Shearim, with those found to be in violation of restrictions receiving fines. Images of the Haredi community routinely violating increasingly stringent regulations sparked anger in other sectors who have been abiding by the directives in an effort to stem the spread of the virus.
Since the Jerusalem police force has increased its enforcement of the regulations in the ultra-Orthodox area, they have reported a decline in violations. Even so, extreme factions in the community persist in their opposition.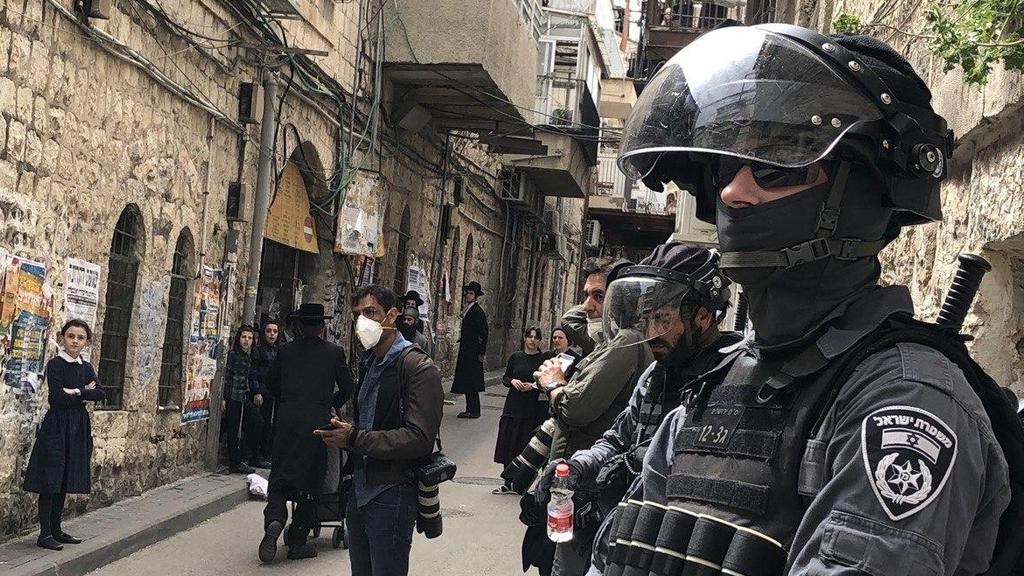 On Sunday, Rabbi Chaim Kanievsky, considered a major figure of authority in the Haredi world, called on his flock to adhere to directives and remain at home. Kanievsky also ruled synagogues should remain closed to prevent further spread of coronavirus among the ultra-Orthodox.
Two weeks ago he had opposed government guidelines insisting that the study of the Torah must not be interrupted and that religious seminaries must remain open.
Alarming numbers of infections among ultra-Orthodox communities around the world and in Israel might be behind the rabbi's decision to rule that the sanctity of life must be observed.
Using the strongest possible terms, Kanievsky ruled that each Jew should pray at home in private and not congregate even in groups of 10 as permitted by the Health Ministry guidelines.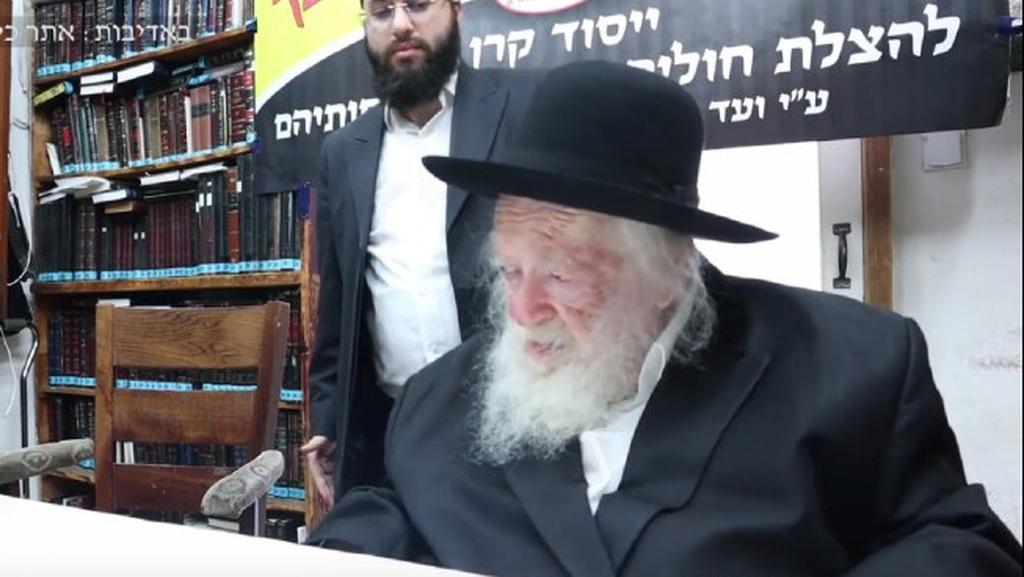 His authority is respected by many ultra-Orthodox Jews but not by the extreme factions that are continuing to violate directives.
On Saturday, hundreds participated in a funeral procession for a local rabbi while police failed to disperse the mourners, causing much anger among neighbors who fear for their lives.
Among Israel's coronavirus cases, 29% were infected in synagogues or at a religious event.
Authorities are considering imposing closures on the areas most affected by the virus in order to prevent further spread and contamination.