Britain's Prince Charles arrived in Israel on Thursday for his first-ever official visit as dozens of world leaders gathered in Jerusalem for the Fifth International Holocaust Forum ceremony in the capital.
The Prince of Wales met with President Reuven Rivlin at his Jerusalem residence ahead of the 75th anniversary marking the liberation of the Auschwitz death camp.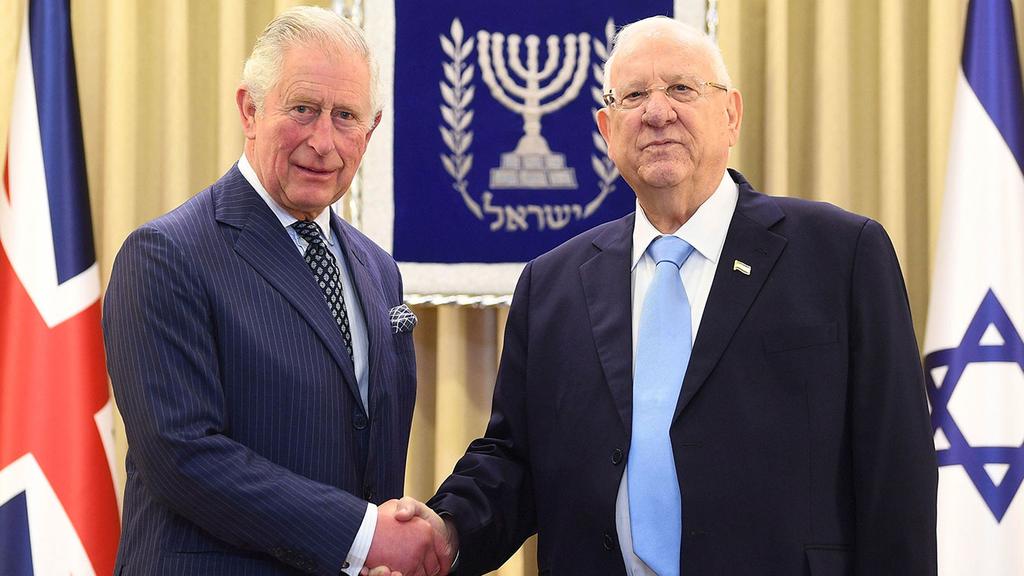 "For me, this is a very significant experience," Prince Charles said to the president. "Many of my teachers at school were Holocaust survivors and we are all deeply committed to combating antisemitism."
Prince Charles has visited Israel twice in the past, for the funerals of slain prime minister Yitzhak Rabin and former President Shimon Peres.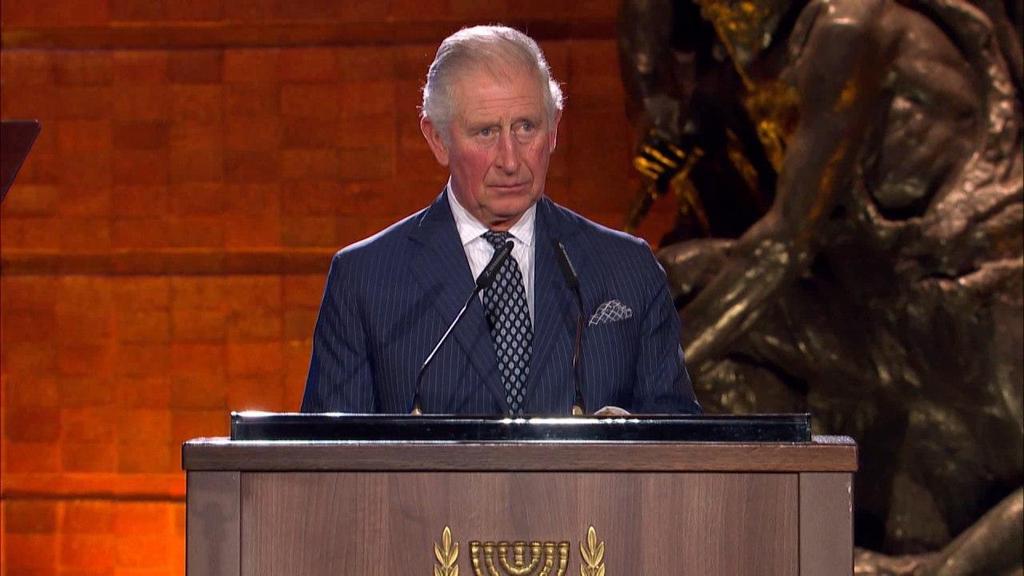 "We will always remember how your grandmother, Princess Alice, who is buried here on the Mount of Olives in Jerusalem, saved the lives of many Jews during the Holocaust," said the president, referring to the prince's grandmother, who is recognized as a "Righteous among the Nations" for sheltering Jews in Greece during the Holocaust and is buried at the Church of Mary Magdalene in Jerusalem.
"Britain stood firm against the Nazi threat," said the president.
"Many British servicemen and women fought with great bravery and liberated many concentration and death camps. And today British forces are on the front line in the war on terror in the Middle East, and we are together in this just war."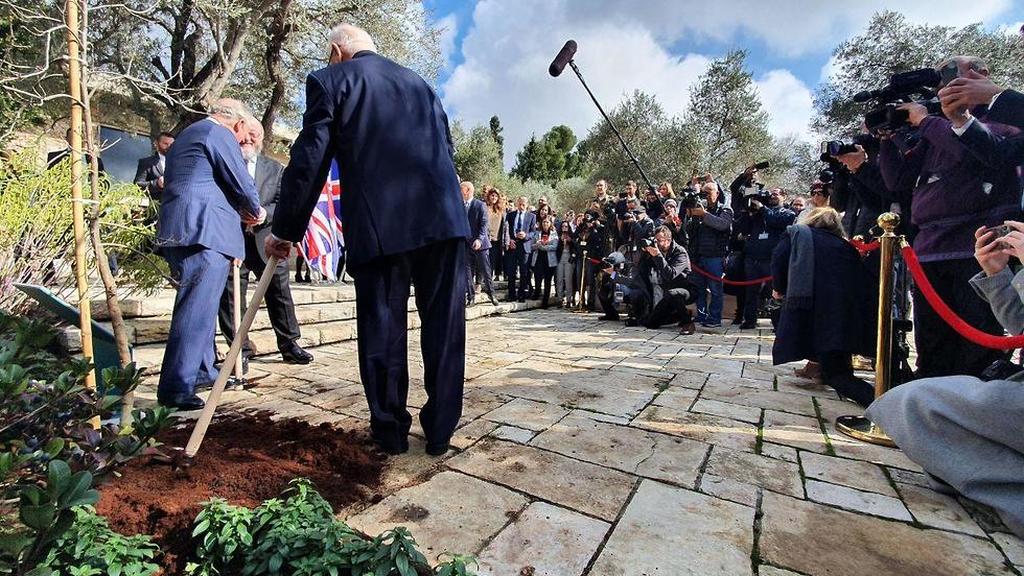 At the end of their meeting, they went into the residence's garden to plant an English Oak tree, a tribute to the tree planted in the Avenue of the Righteous Among the Nations at Yad Vashem by President Ezer Weizman and Prince Phillip, the Duke of Edinburgh in honor of his mother Princess Alice.
Next to the tree is a plaque with the inscription in English, Hebrew, and Arabic:
"The Lord God took the man and put him in the Garden of Eden to work it and take care of it" (Genesis 2:15).
The Prince of Wales was also to meet Prime Minister Benjamin Netanyahu and is to visit Bethlehem to meet the Palestinian President Mahmoud Abbas.