The United States' infectious diseases expert Dr. Anthony Fauci is full of praise for Israel's "extraordinarily good" vaccination campaign, but believes that the world still has a long way to go before it sees an end to the pandemic that has now been raging for more than a year.
"I don't think we should declare that we're nearing the end," says Fauci, despite more people receiving vaccines every day.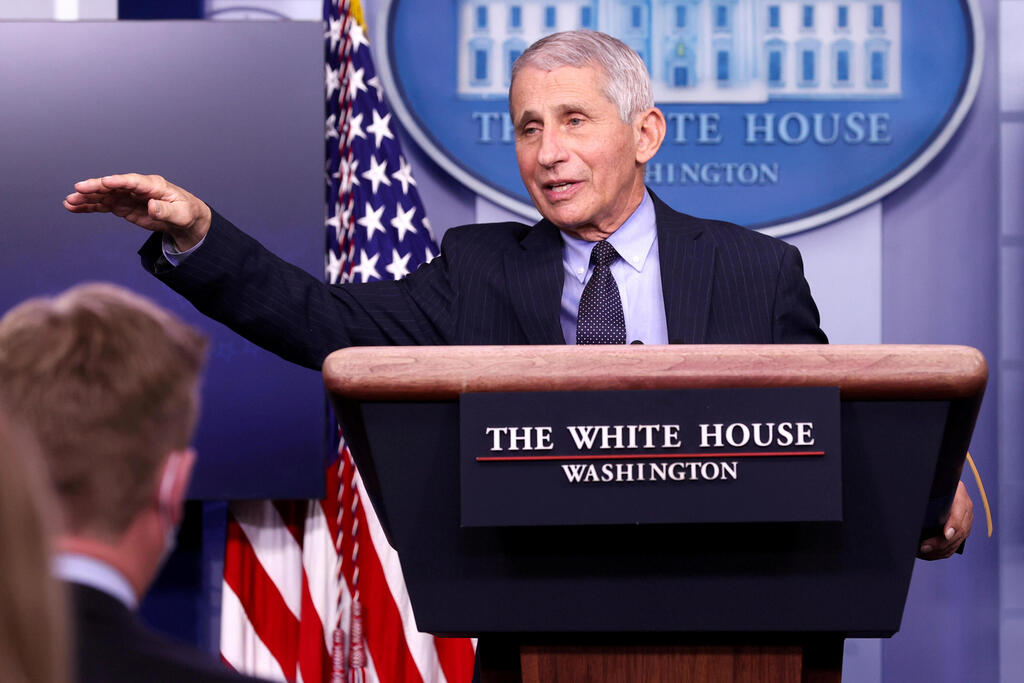 "We're certainly seeing in most countries -- in the United States for sure, and also definitely in Israel, probably to a greater extent than any place else -- a sharp decline in the daily cases of the SARS-CoV-2," he tells i24NEWS.
"In the United States, the background level of daily cases was so extraordinarily high for such a long period of time," he says. "We were having between 300,000 and up to sometimes 400,000 cases per day."
"We're now down to a weekly average of about 65,000, which is terrific compared to where we were, but terrible when you think in terms of what that means 65,000 new infections a day," Fauci says.
The 80-year-old Fauci has served seven American presidents and has been the director of the National Institute of Allergy and Infectious Diseases since 1984.
He was invited by new U.S. President Joe Biden to become his administration's chief medical advisor and take center stage in the fight against coronavirus after a rocky stint under former president Donald Trump, who undermined his follow-the-science approach to the pandemic.
Fauci now advises patience and reason when advocating inoculation to those who are wary of the vaccines perhaps due to the speed with which they were produced.
"If they're hesitant because they believe it went too fast, you need to take the time to explain … that speed was not sacrificing safety. Nor was it sacrificing scientific integrity," he says.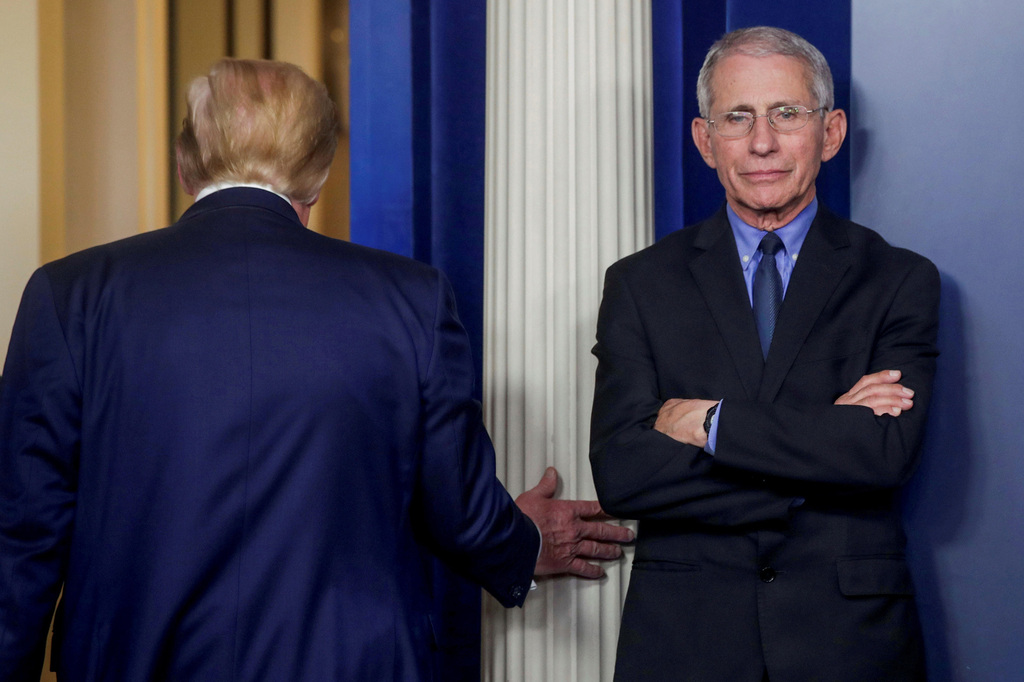 Fauci hails the swift development of the vaccines as "the result of extraordinary advances in vaccine platform technology and the development of various immunogens that has taken place over a decade or more."
"It is certainly absolutely essential to get vaccinated," he says. "We are in the earlier phase of the evolution of variants and the more you suppress the replication of virus in whatever country you're in but hopefully globally, the less chance there is of the evolution of variants."
Fauci is full of praise for Israel's world-leading vaccination campaign, which has seen more than half of the eligible population already receive at least one of the two-dose inoculations made by Pfizer or Moderna.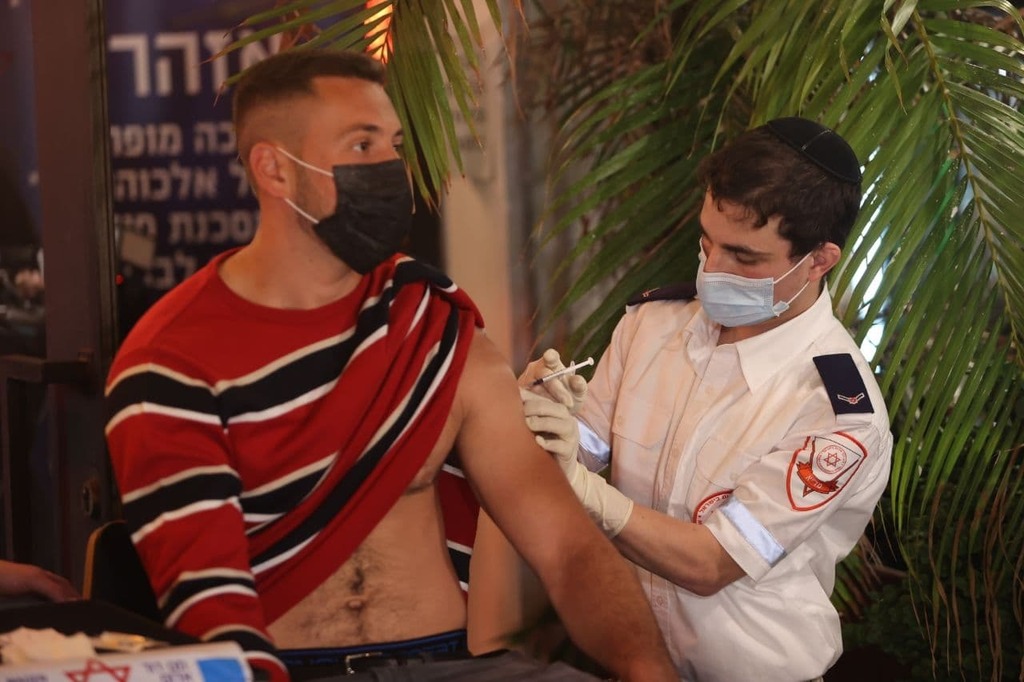 According to Fauci, Israel's national healthcare system has contributed to the high rate of vaccination.
"You have a healthcare system that's uniform and when you want to get something done, you just say this is the way we're going to do it and you do it," he says.
"And the citizens of Israel, the people there, are used to that, that's the way they have been... .addressing their health issues for a considerable period of time."
"People listen; they get vaccinated," he says. "And right now I believe you're way up there in the number of vaccines per 100 people is somewhere over 80 I think. It's just extraordinarily good," unlike the situation in the U.S., which has "some problems," he said.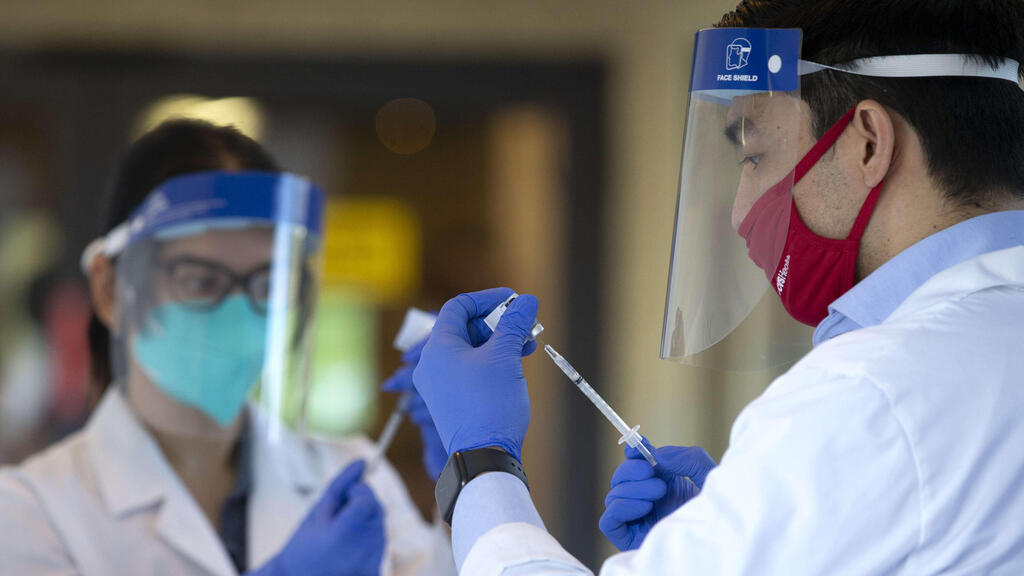 Fauci's own efforts to stem the spread of the virus have also been recognized in Israel.
Last week, he was awarded a $1 million prize from the Tel Aviv University-based Dan David Foundation, for seminal advancements in immunology and for being a "consummate model of leadership and impact in public health."
The foundation said he had earned the recognition over a lifetime of leadership on HIV research and AIDS relief, as well as his advocacy for the vaccines against COVID-19.
In its statement, the foundation did not mention Trump, but credited Fauci with "courageously defending science in the face of uninformed opposition during the challenging COVID crisis."
The Associated Press contributed to this report