Israel will work to repair relations with the ruling U.S. Democratic Party after they were repeatedly compromised during the tenure of former prime minister Benjamin Netanyahu, Foreign Minister Yair Lapid said Monday.
"The policy towards the Democratic Party was shameful and dangerous," Lapid said in a speech at the Foreign Ministry in Jerusalem during a ceremony marking the transfer of power from outgoing minister Gabi Ashkenazi of Blue & White, who is leaving politics.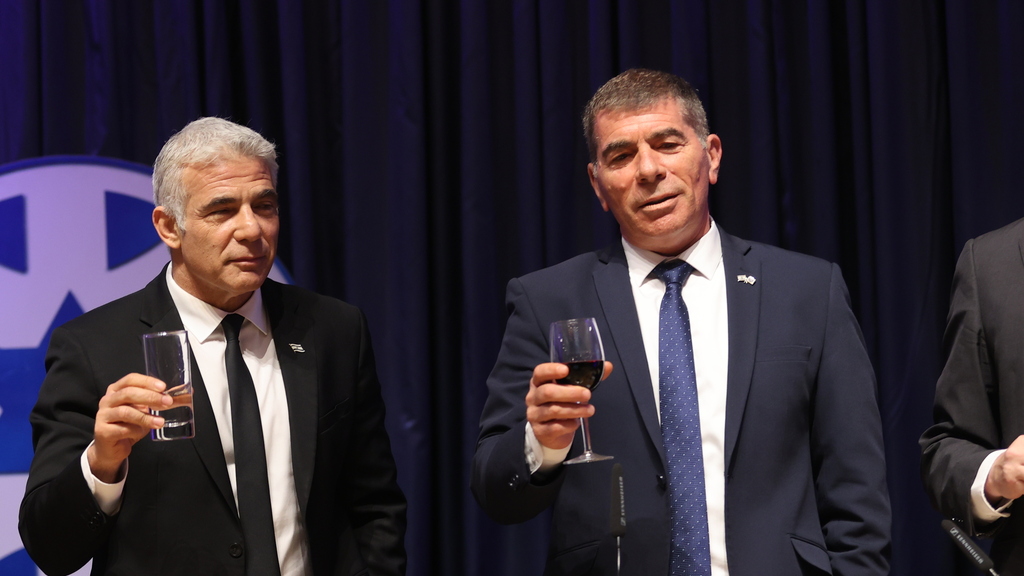 "I have often warned against this policy but the outgoing government made a reckless gamble in the decision to align itself with the Republicans and compromise Israel's bipartisan standing in the United States," Lapid said.
"The Republicans are important to us, but they are not alone, and we now face a Democratic White House, Senate and House of Representatives. We must change our approach towards the Democratic party," he said.
The minister said that in a phone call Sunday with U.S. Secretary of State Antony Blinken, he expressed his will to build relations based on mutual respect and a better dialogue.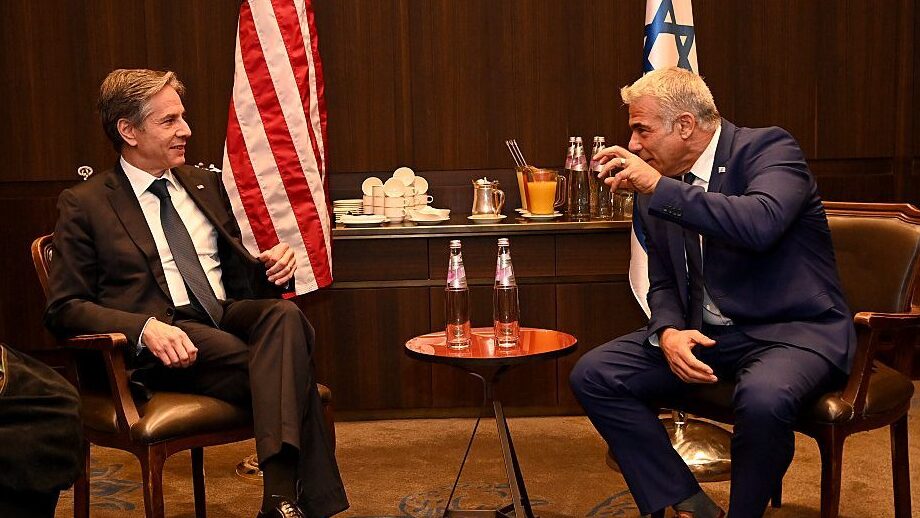 U.S. President Joe Biden called to congratulate Prime Minister Naftali Bennett soon after he was sworn in on Sunday night, and issued a statement to say that he "looks forward to working with Prime Minister Bennett to strengthen all aspects of the close and enduring relationship between our two nations."
"Israel has no better friend than the United States," Biden said. "The bond that unites our people is evidence of our shared values and decades of close cooperation and as we continue to strengthen our partnership, the United States remains unwavering in its support for Israel's security."
Biden added his administration was "fully committed to working with the new Israeli government to advance security, stability, and peace for Israelis, Palestinians, and people throughout the broader region."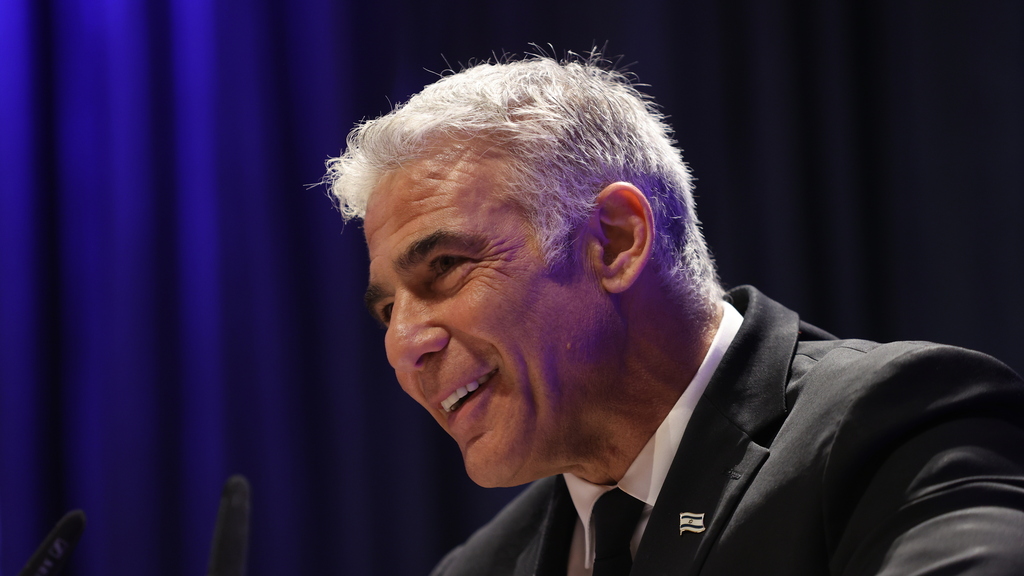 Lapid also noted that Israel must repair its battered relations with the American Jewish community, which is largely progressive and was often at odds with the Netanyahu government's policies.
The foreign minister criticized comments made by former Israeli ambassador to the U.S. Ron Dermer, who recently claimed Israel must invest more in America's evangelicals than in American Jewry.
"People have to understand that the backbone of Israel's support in the United States is the evangelical Christians. It's true because of numbers and also because of their passionate and unequivocal support for Israel," Dermer said at a media conference last month.
"The fact that we are supported by evangelical groups and others in the U.S. is important but the Jews of the world are more than allies of Israel. They are family," Lapid said Monday.
"All streams of Judaism - Reform, Conservative and Orthodox - are our family, and familial ties are the most important ties to nurture," Lapid said.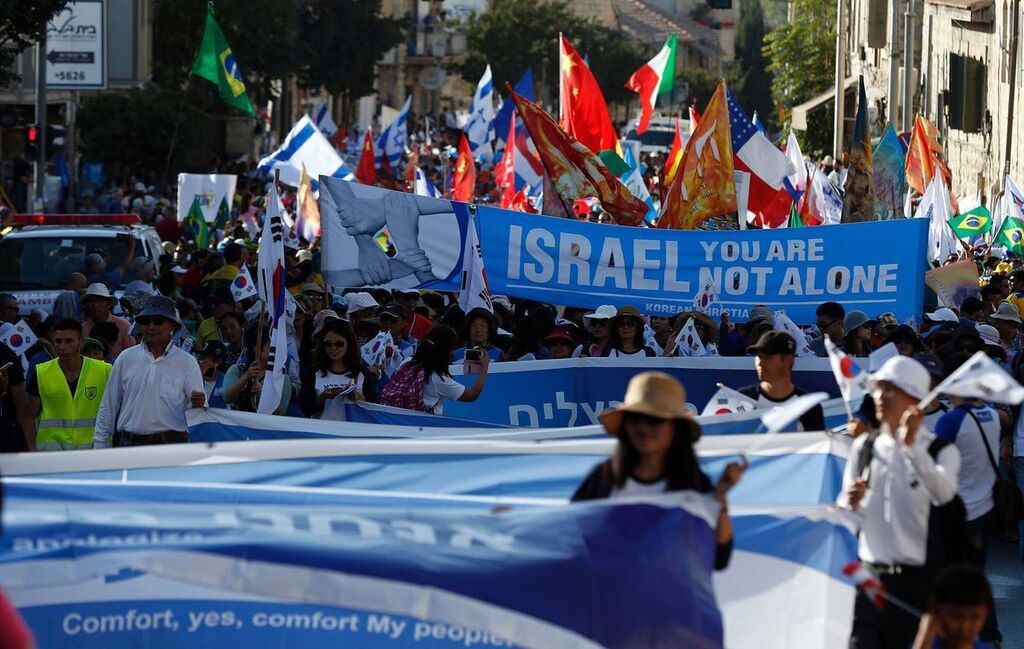 The minister said Israel must prepare for the possible return by the United States to the nuclear deal with Iran that former president Donald Trump exited in 2018.
"This was a bad deal, which I opposed then and still do now," he said, adding that Israel could have conducted itself differently in its opposition of the deal and could have had more of an impact on the negotiations.
Referring to Israel's relations with Jordan, which have been rocky in recent years, Lapid said the kingdom is an important strategic partner.
"King Abdullah II is an important regional leader and strategic partner," the foreign minister said. "We will work with him to strengthen bilateral ties."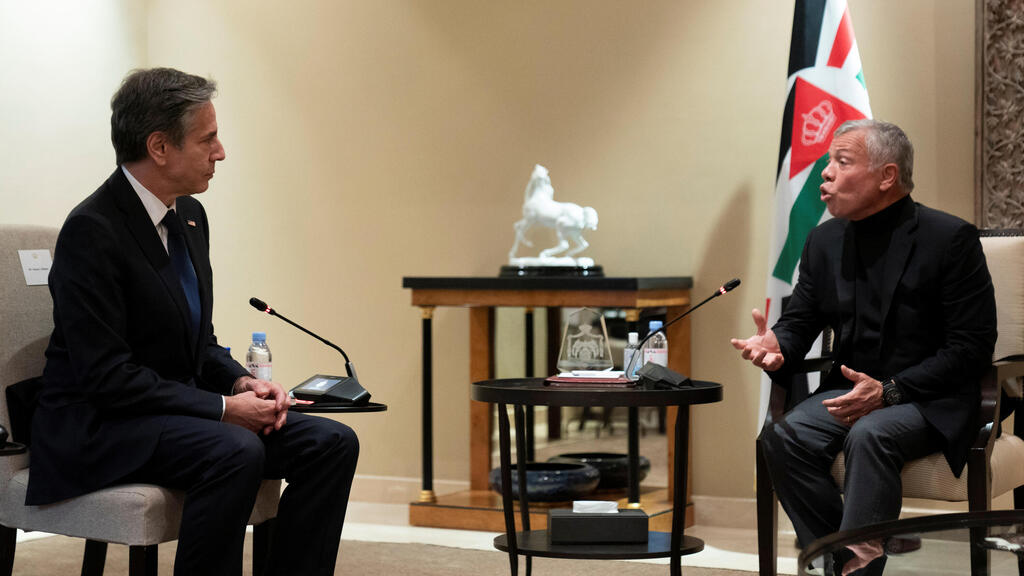 Turning to the Palestinian issue, Lapid said that there was no expectation of a breakthrough in talks to resolve the Palestinian-Israeli conflict, but that Israel must work towards improving the lives of Palestinians through dialogue.
French Foreign Minister Jean-Yves Le Drian on Monday said his country was ready to support any effort to facilitate a resumption of dialogue between Israelis and Palestinians, "with a view to a just and lasting settlement of the conflict, within the framework of a two-state solution."