Arab workers across the country were told not to participate in the Arab sector's general strike on Tuesday, with some even being unlawfully dismissed without a hearing.
The strike was initiated by the Arab High Follow-Up Committee for Israel's supposed aggressions at the al-Aqsa Mosque in Jerusalem and the eviction of several Palestinian families from their homes in the Sheikh Jarrah neighborhood.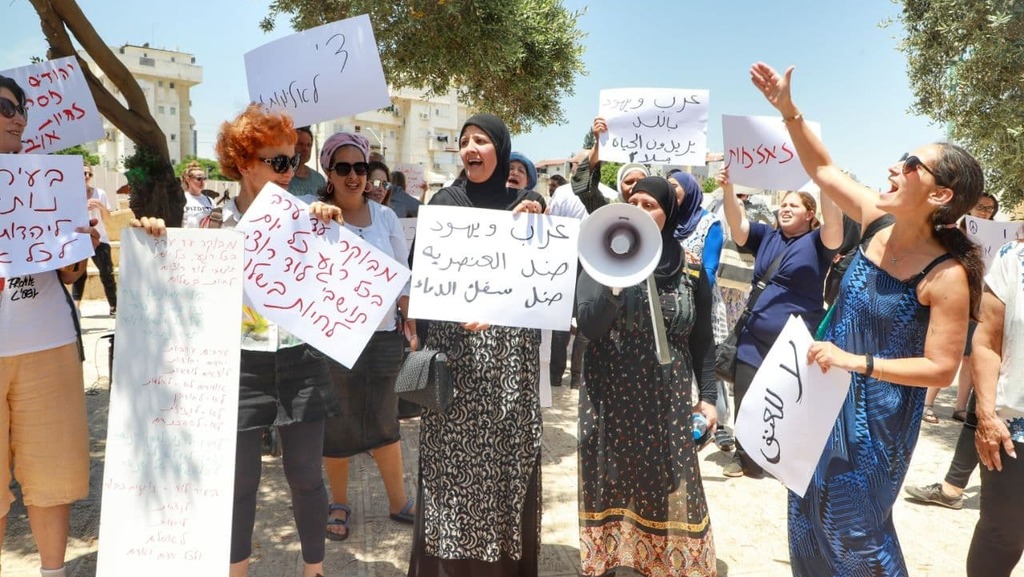 At Rambam Healthcare Campus in Haifa, management sent letters to their Arab employees asking them not to take part in the strike, adding that not arriving to work would be considered an illegal move.
They argued that the strike does not comply with labor laws that state a strike can only be declared by workers' organizations and should include a declaration of a labor dispute two weeks in advance.
"Rambam's management was the first among the hospital administrations in Israel to call for the preservation of cooperation between all of us, especially within the Rambam family," hospital director Dr. Michael Halberthal wrote to his employees.
"At the same time we have a hospital to manage and patients to care for," he wrote.
"As director, I will not allow rallies and actions connected to any elements from the Israeli political spectrum. Therefore… staff members are forbidden from participating in these strikes and rallies."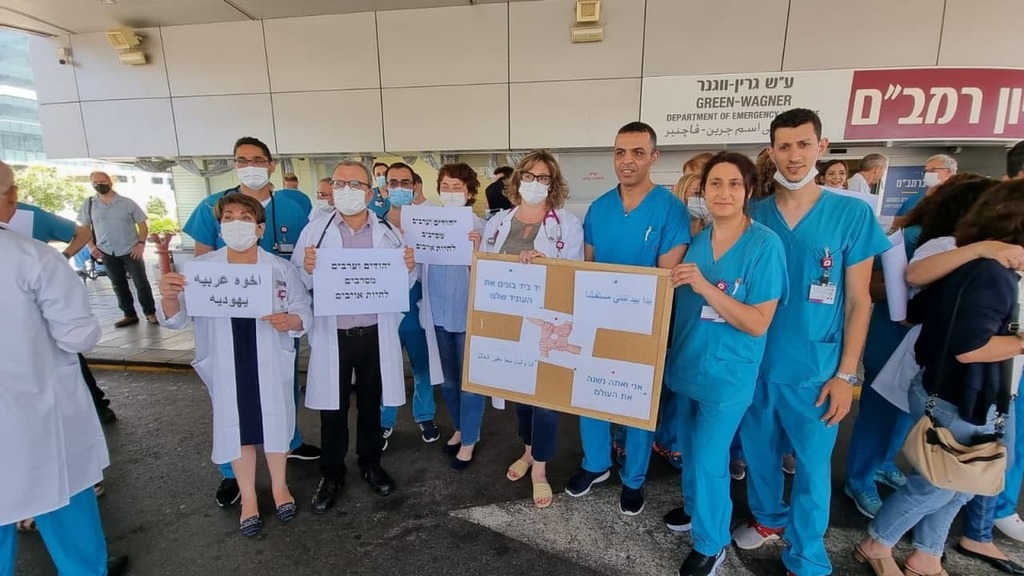 One of the hospital's Arab staffers said in response: "I was very surprised by the message. It is a pity that they do not understand our pain. We are not terrorists. All we wanted was to express our opinion legally."
The Education Ministry also came under heavy criticism by teachers all over the country, after it sent a message to the principals in Kafr Qassem, Kafr Bara, Taibah and Qalansuwa, asking for a list of teachers who participated in the strike.
"They just want to thwart the strike. I personally did not go to school and they are welcome to do whatever they want," said one teacher in response. "There is no way we can see everything that is happening and just sit quietly."
At a food company, one of the managers wrote a controversial message to his employees: "We tried to do this nicely and I see this is going in an undesirable directions. So consider this: Whoever does not come to work [on Tuesday] and decides to strike will not be coming back to work. For me it is an announcement of resignation in every sense."
According to attorney Roy Gutman, "the basic duty of an employee is to report to the workplace, and they cannot simply decide when to arrive and when not.
"At the same time, a one-off illegitimate absence cannot trigger a drastic disciplinary step that leads to cutting off a person's source of income in one swoop."
Meanwhile, the CEO of the Yochananof Israeli supermarket chain, Eitan Yochananof, announced that he would respect his employees' right to strike.
"It is unnecessary to fire workers who said they are on strike," he said.
"I do however suggest to everyone to return to work as soon as possible, including the Arab public."