World leaders congratulated Prime Minister Naftali Bennett and his new government Sunday, with U.S. President Joe Biden saying in an official statement he looks forward to working with the new administration.
"On behalf of the American people, I congratulate Prime Minister Naftali Bennett, Alternate Prime Minister and Foreign Minister Yair Lapid, and all the members of the new Israeli cabinet," Biden said in a statement released mere minutes after the new government was sworn in.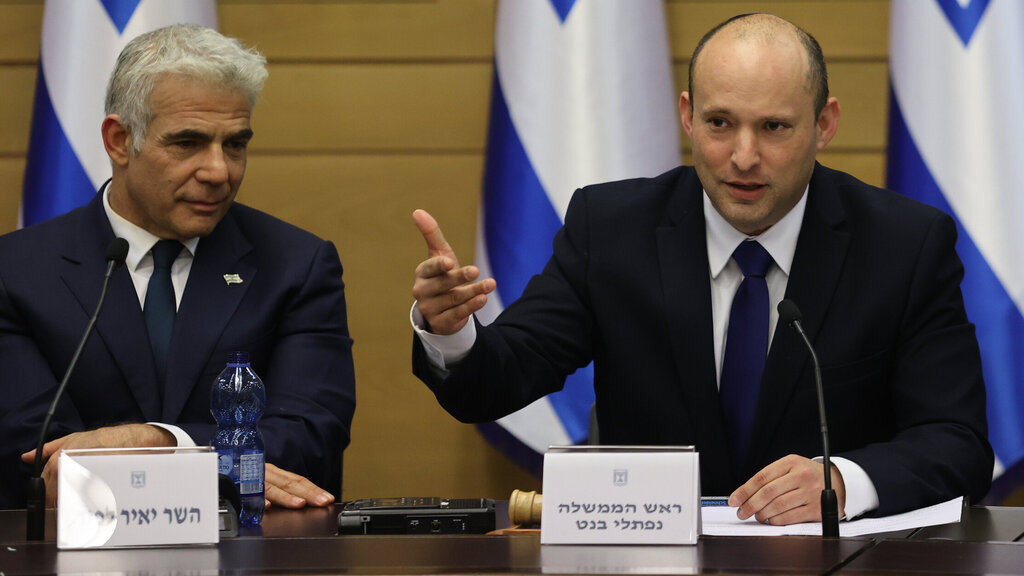 "Israel has no better friend than the United States," he continued. "The bond that unites our people is evidence of our shared values and decades of close cooperation."
The U.S. "remains unwavering in its support for Israel's security," Biden said, saying that the U.S. government is committed to working with the new Israeli government.
He concluded, "My administration is fully committed to working with the new Israeli government to advance security, stability, and peace for Israelis, Palestinians, and people throughout the broader region."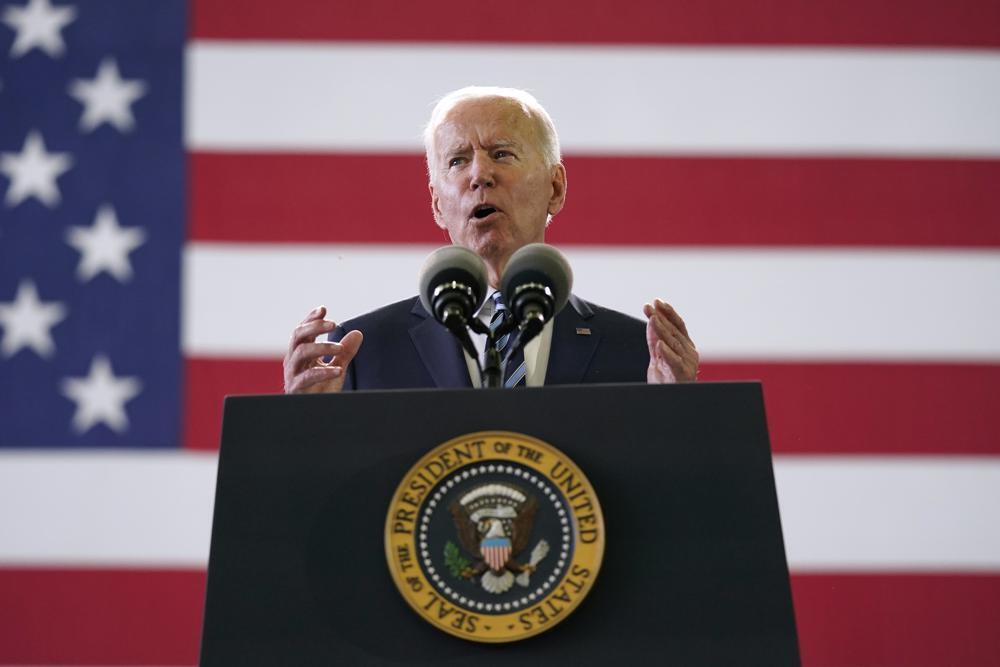 "Thank you, Mr. President!" Bennett said in response to Biden's comment. "I look forward to working with you to strengthen ties between our two countries."
In a phone call the two made later Sunday, Bennett thanked Biden for his support for Israel and its security. According to a statement from the prime minister's office, Bennett noted his appreciation for the president, and for his support for Israel during the recent fighting in Gaza, and said that he considers him a great friend of the State of Israel.
By contrast, Biden did not speak to Netanyahu for nearly a month after the U.S. president took office on Jan. 20.
U.S. Senate Majority Leader Chuck Schumer expressed hope "that we can now begin serious negotiations for a two-state solution."
He called on the Biden administration "to do all it can to bring the parties together and help achieve a two-state solution where each side can live side by side in peace."
U.S. Defense Secretary Lloyd Austin and Secretary of State Antony Blinken also issued statements welcoming their counterparts in the new Israeli government.
Addressing Knesset, Bennett echoed Netanyahu's call for the United States not to return to the 2015 nuclear pact between Iran and world powers, a deal abrogated by Biden's predecessor Donald Trump.
"Renewal of the nuclear agreement with Iran is a mistake, an error that would again grant legitimization to one of the darkest and violent regimes in the world," Bennett said. "Israel will not allow Iran to equip itself with nuclear weapons."
Bennett said his government would pursue good relations with U.S. Democrats and Republicans.
"The government will make an effort to deepen and enhance our relations with both parties — bipartisan," Bennett said.
Austrian Chancellor Sebastian Kurz also congratulated Bennett and Lapid in a tweet, saying he looks forward to working with both of them.
"Austria is committed to Israel as a Jewish and democratic state and will continue to stand by Israel's side," Kurz said.
German Chancellor Angela Merkel on Twitter said that "Germany and Israel are connected by a unique friendship that we want to strengthen further. With this in mind, I look forward to working closely with you."
Canadian Prime Minister Justin Trudeau said in an official statement that "together, let's explore ways to further strengthen the relationship between Canada and Israel."
UK Foreign Secretary Dominic Raab said in a tweet he was looking forward to continued British-Israeli "cooperation on security, trade and climate change, and working together to secure peace in the region."
First published: 23:07, 06.13.21