The chairman of the Islamist Ra'am party MK Mansour Abbas on Sunday toured the mixed central city of Lod — a flashpoint of Arab riots and attacks against Jewish residents — and visited one of the eight synagogues that have been torched in the city in recent days.
Accompanied by Lod Mayor Yair Revivo, Abbas condemned the targeting of houses of prayer and called to restore calm to the streets.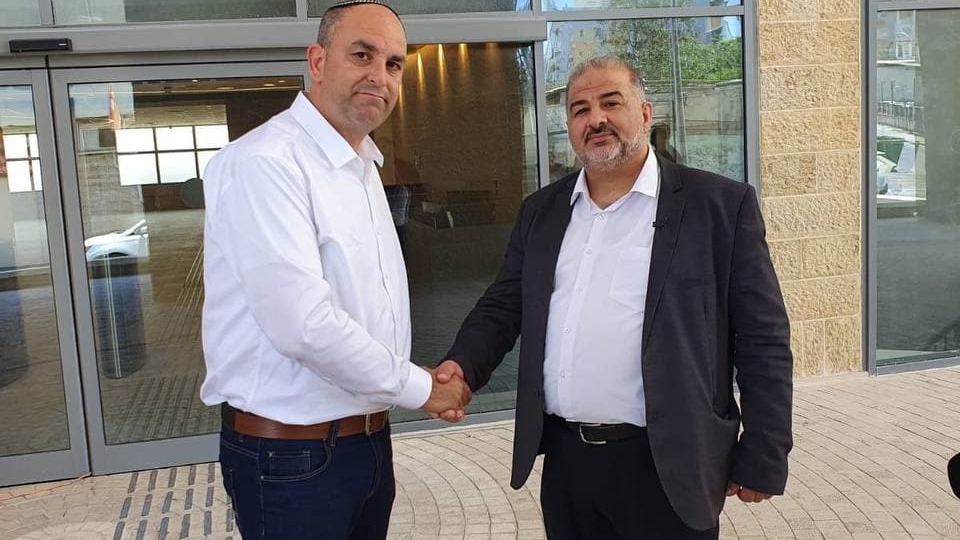 "This was a mistake of a small handful. Targeting holy sites is forbidden and whoever does it, goes against the teachings of Islam," Abbas said, standing outside the charred remains of the Beit Yisrael synagogue.
"There is no room to tolerate this, the same as we cannot accept harming our mosques. The red line is violence of any kind. We must look forward and start rebuilding our holy sites and our relations."
Mayor Revivo thanked Abbas for his support and calls to put an end to violence and inciteful discourse, and to work to restore coexistence between Jews and Arabs in the city.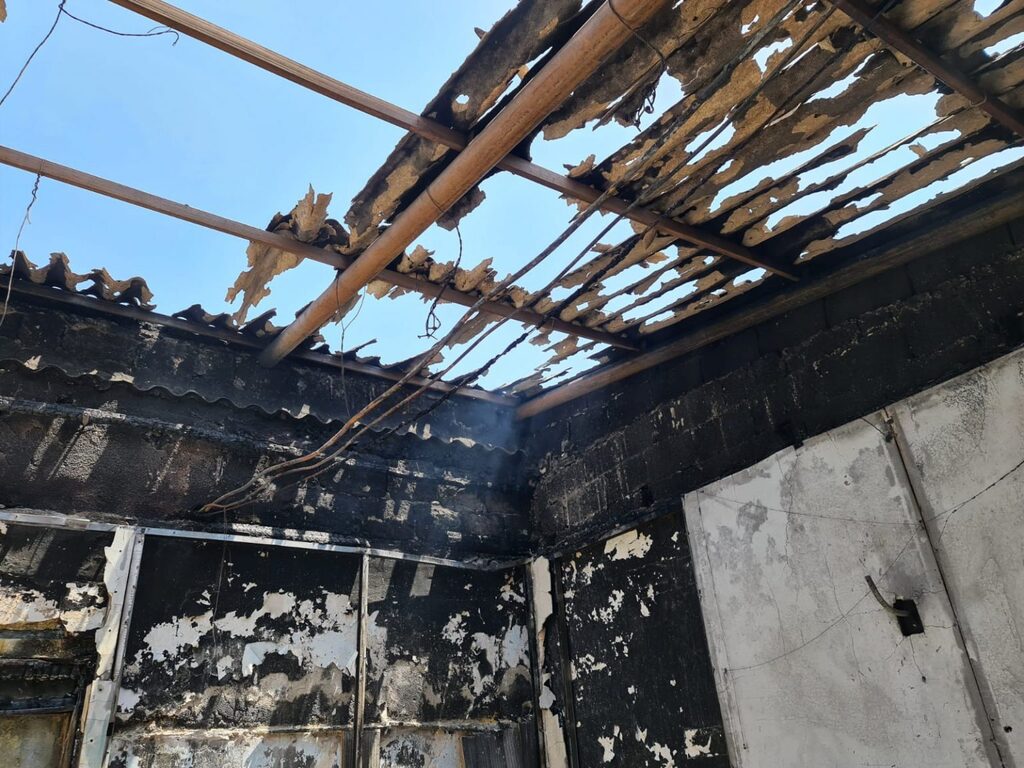 "MK Mansour Abbas condemned the heinous crime, just as I condemned the attack on the Muslim cemetery," Revivo said. "Holy places must remain out of any debate."
Revivo went on to praise the Ra'am leader, saying that "brave Arab leaders are a rarity and we must encourage more voices that condemn the violence and choose to live together without digging up old statements from their past."