Israel was hit by widespread flooding on Thursday as a wave of torrential downpours and strong gusts swept through the country.
Major flooding was reported in northern and central Israel as entire streets became submerged in Tayibe, Umm al-Fahm, Baqa al-Gharbiyye, Qalansawe and Kafr Qara.
Particularly high rainfall was measured in the Western Galilee, the Golan Heights, and the Upper Galilee.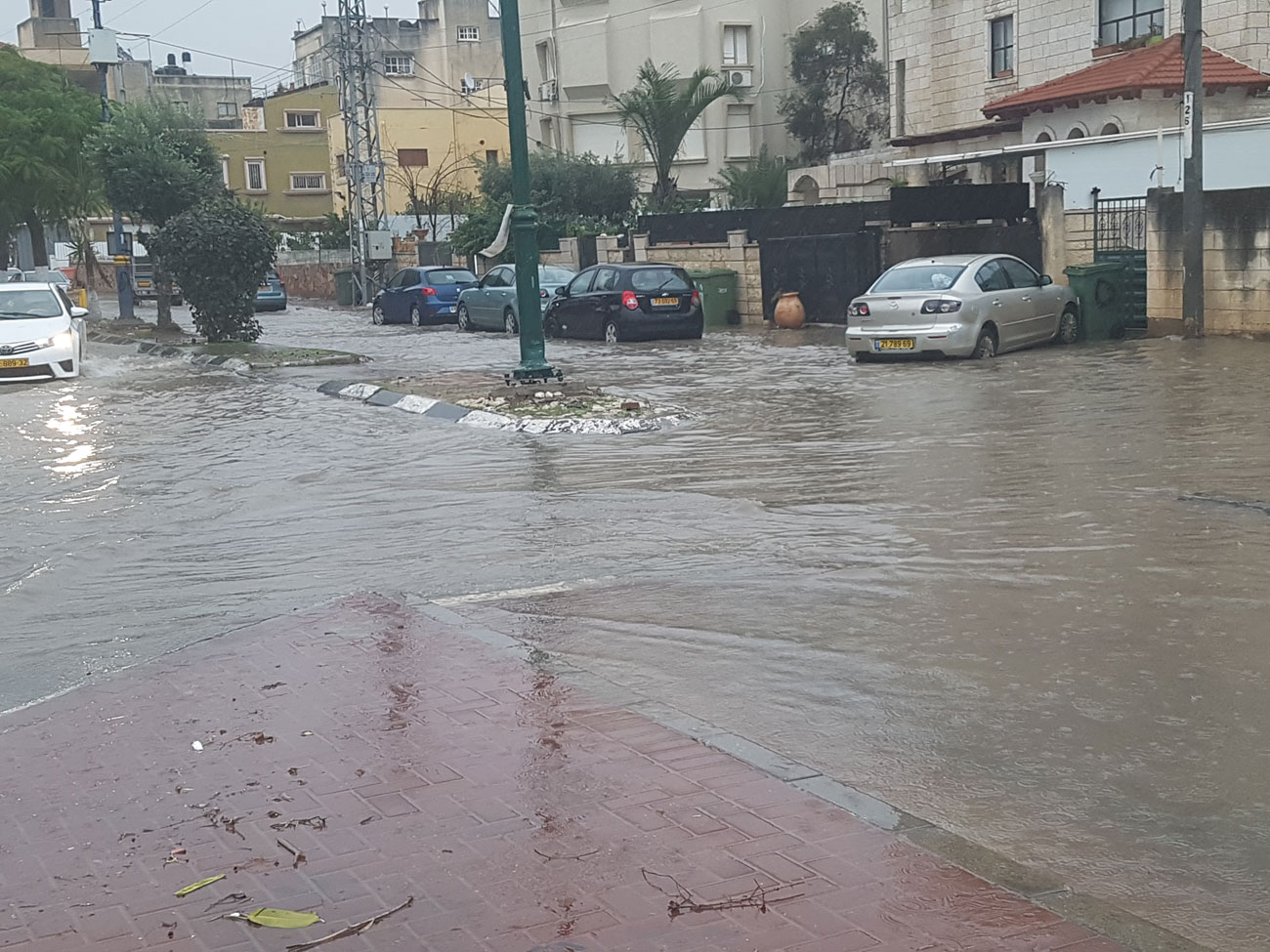 Some areas have experienced continuous cloudbursts since Wednesday afternoon, with rainfall measurements reaching a staggering 140 mm in the northern city of Ma'alot-Tarshiha within about 24 hours.
The Sea of Galilee reportedly rose by 6 cm within 24 hours, 4.5 cm of which during the night, setting the world's lowest sweet water lake's elevation level at 211.765 meters below sea level.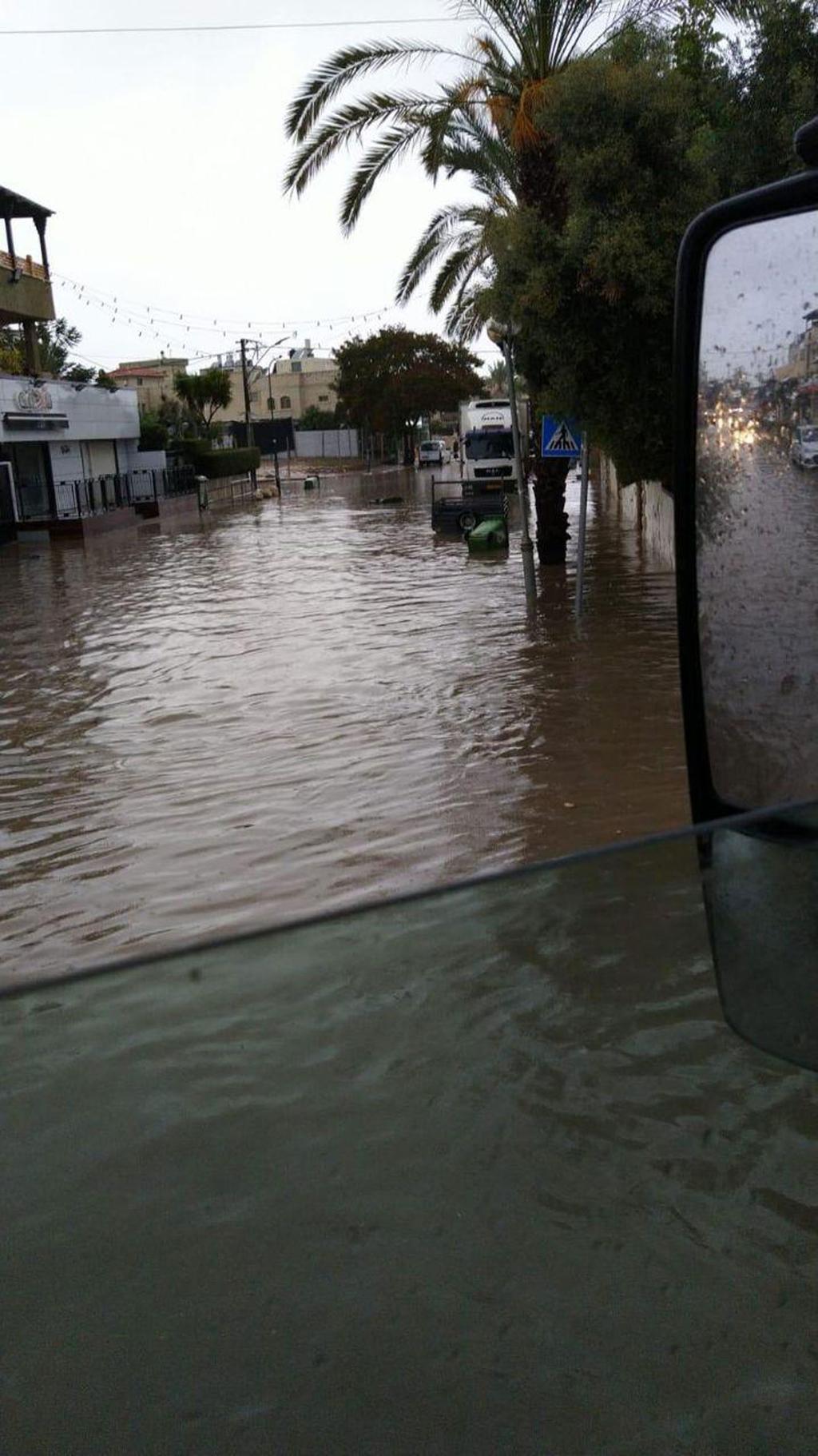 The storm system, which comes after a period of unseasonably warm and dry weather, hit the north in the early morning hours and was making its way south, with low temperatures, heavy showers and strong gusts expected to last until Saturday.
Before the current rainstorm, measurements showed that this year's annual rainfall in northern Israel stood at around 50% percent of the yearly average, but this number has soared to over 110% of the region's expected quantity of precipitation in a little over 24 hours.
Police forces are on high alert, calling for people to prepare for road closures due to flooding and urged the residents to stay away from low lying areas.
The rain was preceded by a dust storm causing high levels of pollution that were washed away by the precipitation.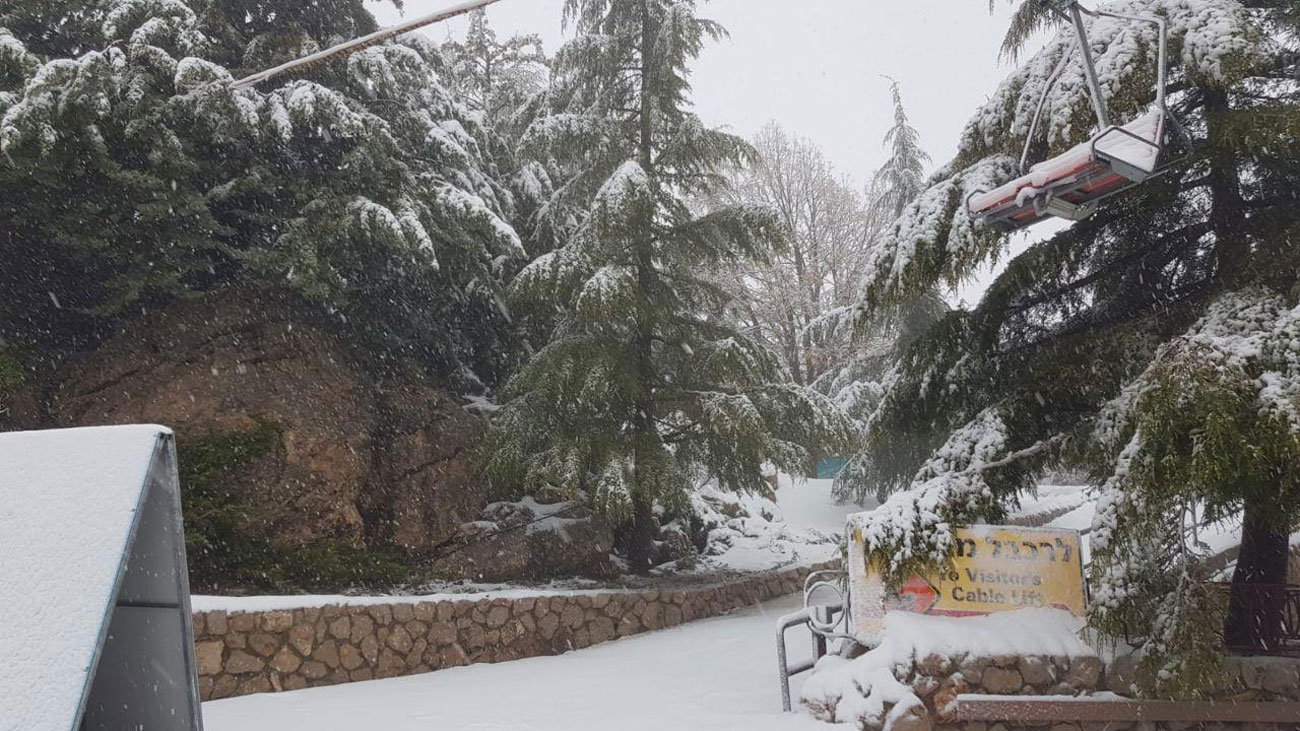 Israel also saw its first snowfall of the winter season on Wednesday as snow began falling on Mount Hermon, Israel's highest peak in the north, with the temperatures in the area dropping to 0 degrees celsius in the late hours of the morning.
In the northern city of Haifa, the temperatures will range from 16 degrees celsius during the day Thursday to just 11 degrees at night. In Tel Aviv, the weather will be similar, with a range of 16 degrees during the day and 12 degrees at night.
In the southern city of Be'er Sheva, temperatures will range from 17 degrees throughout the day to 10 degrees at night. In Jerusalem, the temperatures will be cooler, reaching 11 degrees during the day and falling to 7 degrees overnight.
In the southernmost city of Eilat, the weather will remain relatively warm with 23 degrees during the day and 13 at night.