A Belgian child prodigy who is the world's youngest person to receive an undergraduate degree is eager to continue his education in Israel.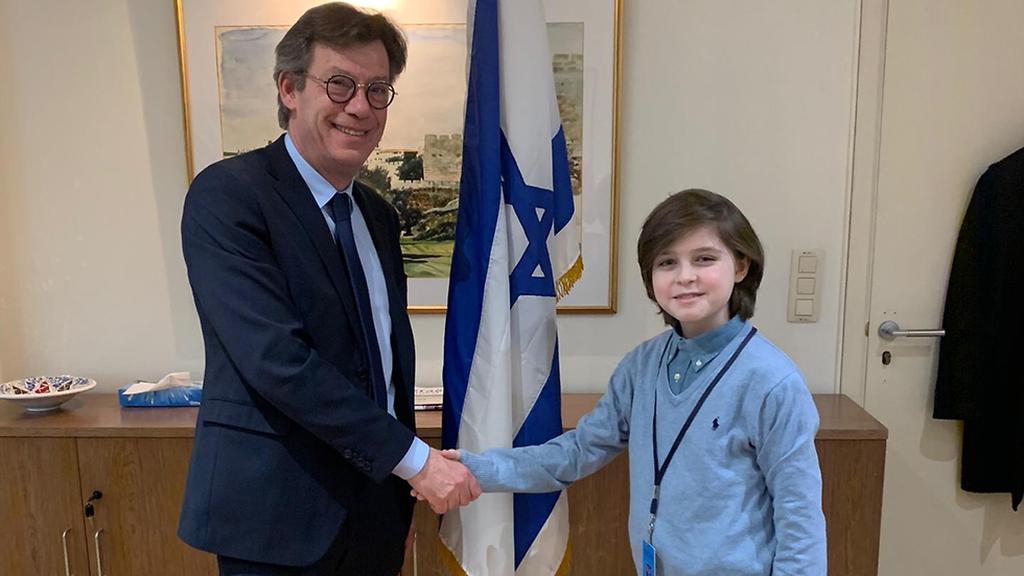 Nine-year-old Laurent Simons of Belgium has approached the Israeli embassy in Brussels, saying he would like to explore his possibilities for advanced studies in Israel.
Laurent is especially interested in biotechnology, medicine, and bioengineering, and hopes to study these subjects in tandem so that he can fulfill his dream of designing prosthetic organs when he grows up.
Earlier this week, his parents met with Ambassador Emmanuel Nahshon.
They said they had heard good things about academic studies in Israel and believe their son would thrive in his career and enjoy a community suitable for a ten-year-old boy.
Laurent himself expressed an interest to study various scientific fields, but would first like to master the Hebrew language.
Nahshon told the Simons family that he would convey their interest to universities in Israel.
"It is a source of pride that this child has chosen to study in Israel," Nahshon said. "It shows he is not only a genius but also really smart."
Though they have never visited Israel, Laurent's family has heard about its beauty and advanced high-tech industry, and say they are excited at the prospect of seeing it.
Laurent's undergraduate degree is in electronic engineering from the Eindhoven University of Technology and he intends to advance directly to a Ph.D. program.
First published: 23:12, 02.05.20