The Iranian regime is more determined than ever to strike Israel, causing maximum pain.
The tone used on Friday by leaders of the Islamic Republic, following the assassination of Iran's leading nuclear scientist Mohsen Fakhrizadeh, was concerning.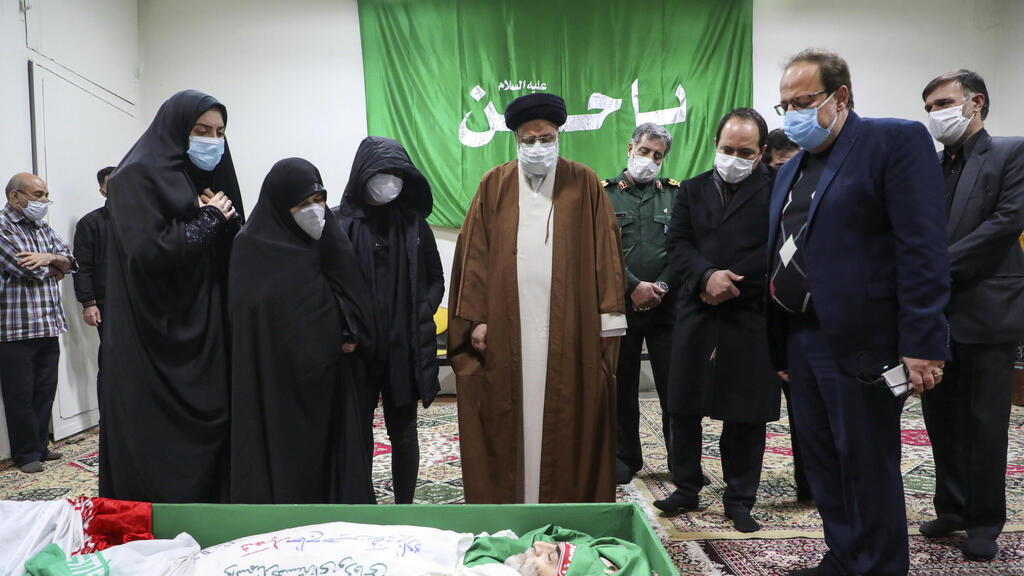 It indicates that they are not only seeking revenge for the killing attributed to Israeli agents, but are also concerned of its effect on public perception in Iran, after alleged Mossad operations increased in number and scope in the country, damaging the regime's image in the eyes of Iranians.
The operations, allegedly carried out by Israeli security services, impacted Iran's efforts not only when it comes to their nuclear aspirations but also their strategic plan to establish a second front against Israel in Syria and solidify their deterrence in the region
After the killing by the U.S. of Revolutionary Guard Corps Quds Force leader Qasem Soleimani in January, Iran launched a missile strike on two American military bases in Iraq, using pro-Iranian proxies, in retaliation.
But despite any desire to carry out a similar revenge on Israel, the regime is now forced to calculate its next move carefully.
Iran believes Israel is behind the assassination, and not without cause.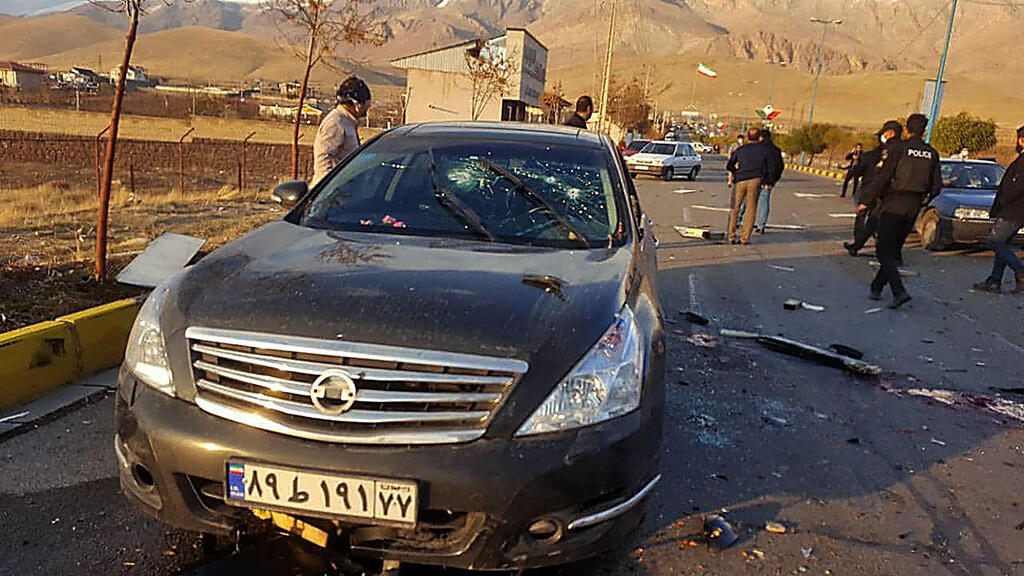 Israelis have been seeking to eliminate Fakhrizadeh for awhile in order to disrupt Iran's military nuclear program. But beyond that, Jerusalem wants to hamper any renewal of diplomatic ties between Iran and the incoming administration of President-elect Joe Biden, who has indicated he would be seeking to re-enter the 2015 nuclear deal that outgoing President Donald Trump backed out of in 2018.
Iranian leaders have said they suspect the assassination on Friday to be a provocation by Israel to force Iran to respond, thereby granting Trump the excuse - he apparently seeks - to attack Iranian nuclear instillations before he leaves the White House.
If Iran's revenge is to be successful in deterring Jerusalem from further attacks and satisfying the vengeful needs of the Islamic Republic, it would require time and planning.
A far-reaching Iranian response, however, one that might cause fatalities in Israel, would compel Biden to postpone any plans to remove the crippling sanctions placed on Tehran by his predecessor.
As a result, as long as there is the slightest chance that the incoming administration will lift sanctions, Iranians will refrain from a response that would deteriorate the bilateral relations any further.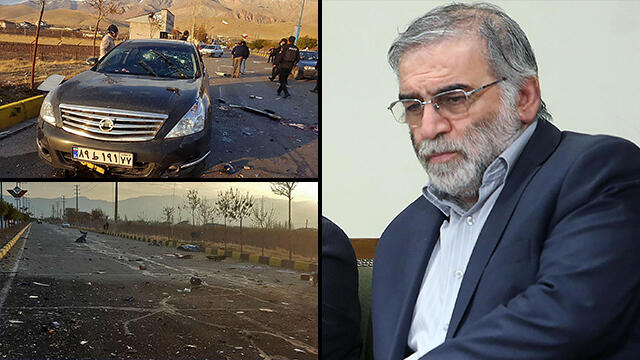 Therefore, the risk of a retaliation carried out by Iran's Lebanese proxy, the Hezbollah terror organization, is small. Tehran understands that any aggression by Hezbollah would be met by a massive, disproportioned response by the IDF, one that Lebanon, already crumbling under economic and political chaos and suffering greatly from the coronavirus pandemic, could not bear.
While planting more IEDs along the Syrian-Israel border would hardly constitute a grandiose act of revenge.
But, the Iranians already have an infrastructure in place in cities across the world, from which to launch attacks against Israeli and Jewish institutions, like their attack on the Jewish community building and the Israeli Embassy in Argentina in the 1990s.
They can also deploy their new arsenal of Iranian-made ballistic missiles and UAVs. They may attempt to target Saudi Arabia's oil production, as they had done in 2019 when a well-coordinated strike that included missiles, drones and suicide bombers, halted half of the Gulf kingdom's ability to produce oil for many weeks but exacted no human toll.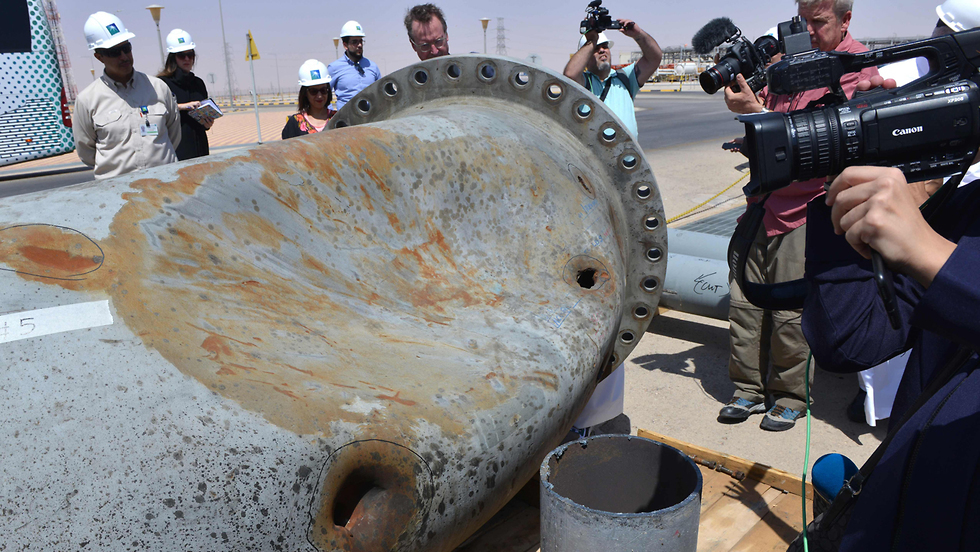 Should Iran opt to attack Israel in a similar matter, they would have to carry out such a strike from a base closer to Israeli borders. They would also likely use proxies so as not to leave their own identifying prints on such an operation.
Since the regime in Tehran understands they are compromised in terms of intelligence inside their own borders as well as in Syria and Iraq, an attack - should one be planned - would likely come from the south, probably using the Houthi rebels in Yemen to carry it out, perhaps targeting an Israeli vessel in the Red Sea or even launching a ballistic missile at the southern city of Eilat.
Iran's leaders have proven their ability to be patient and calculated in their responses. As a result, Israel's intelligence agencies have mobilized their resources, as has the IDF, to respond to any attack that might be forthcoming.