Defense Minister Benny Gantz on Monday spoke about Prime Minister Benjamin Netanyahu's push to extend Israeli sovereignty over Jewish settlements in the West Bank and the strategic Jordan Valley after the two leaders appeared to feud Monday about the timing of the plan's execution.
"This is the time to tackle the issue. I believe that the Trump peace plan is the right political-security framework for the State of Israel," Gantz told the Ynet studio in an interview. "We must do it right by bringing in as many partners to the discussion as possible with international backing. One million unemployed people do not know what we are talking about right now. Most of them are worried about what they're going to do tomorrow morning."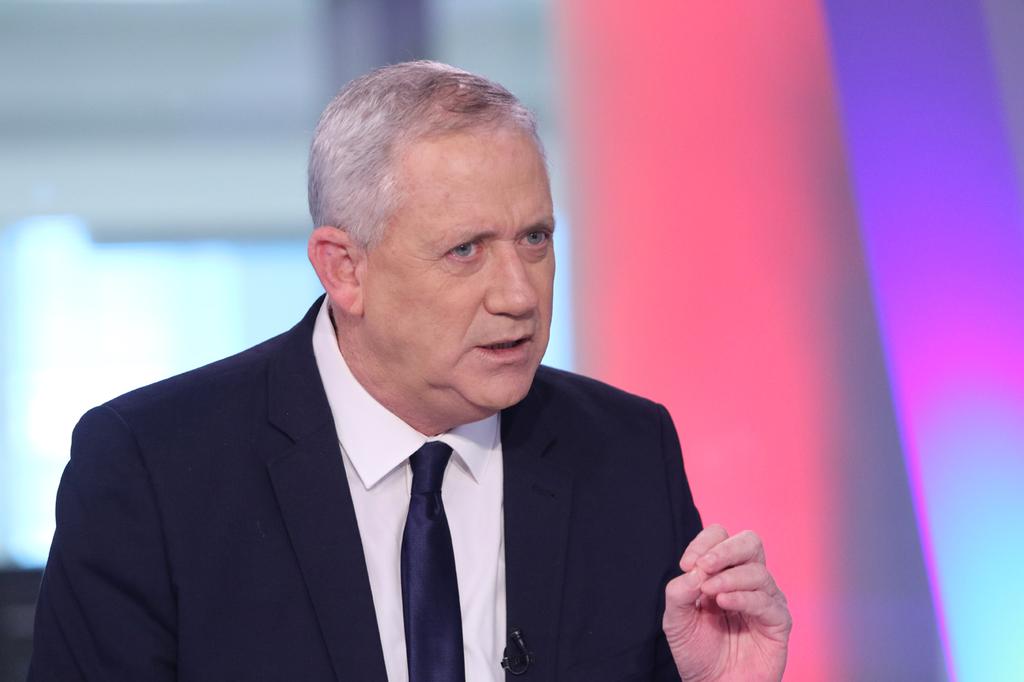 According to sources within Gantz' Blue & White party, the centrist leader told U.S. President Donald Trump's adviser, Avi Berkowitz, during a meeting on Monday the July 1 deadline for official debate on annexation is not set in stone, with coronavirus taking the national priority.
Netanyahu appeared to dismiss Gantz' concerns, telling members of his Likud party that he was working "discretely" with the Americans. "The issue does not depend on Blue and White," he said.
The premier doubled down on his comments in the opening of his Tuesday meeting with U.S. Special Representative for Iran Brian Hook, saying that, "We have serious issues to discuss, so serious that we can't hold it until after coronavirus."
After weeks of internal policy disputes between Israel's two major parties, Likud and Blue & White, the former IDF chief also said that the option of a major political event that could lead to the dissolution of the government is ever-present.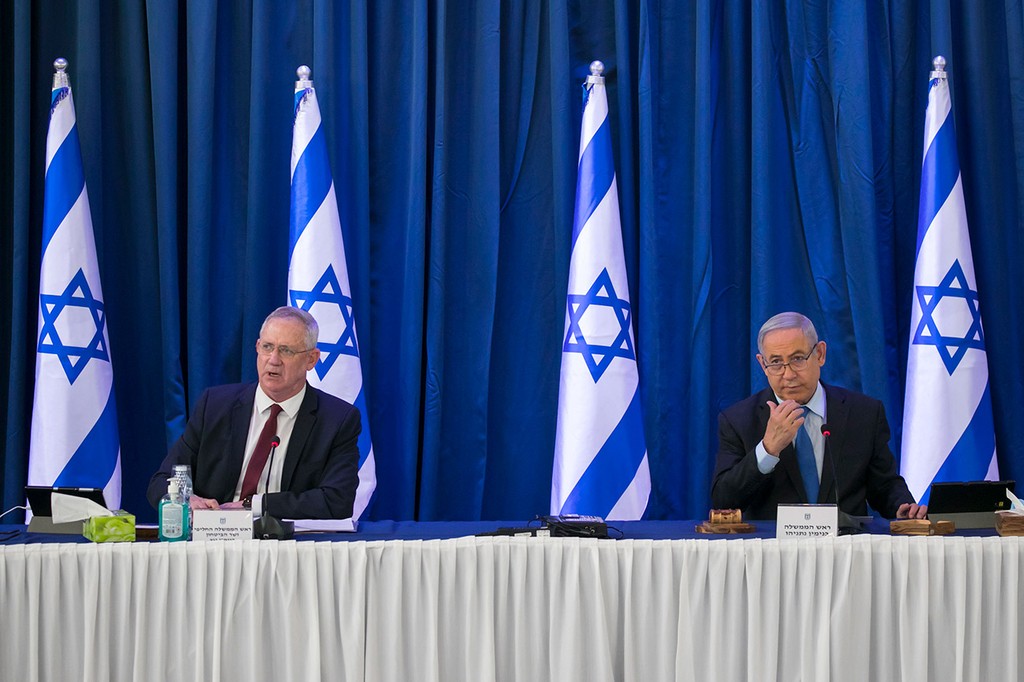 "There's potential for a major political event that could dissolve the government every day, I think that Israel needs a stable government," said Gantz.
"We tried to form a minimalist government, but Likud had to give up assets for the first time after a decade. In the end, the government grew in the number of ministers but not in the number of institutions. A unity government costs more but is worth much more and we should not underestimate the government's ability to function in such a reality."