Syria's state-run SANA media outlet said that the country's air defenses opened fire Tuesday night on missiles launched from Israeli warplanes on the central province of Homs, shooting down some of them, state media said.
State TV said the warplanes fired the missiles while flying in Lebanese airspace.
The outlet said the warplanes targeted a Syrian army position without saying where exactly.
It added that some of the missiles were shot down.
The Lebanese pro-Hezbollah Al Mayadeen channel reported that the attack was aimed at "military sites east of Homs." No injuries have so far been reported.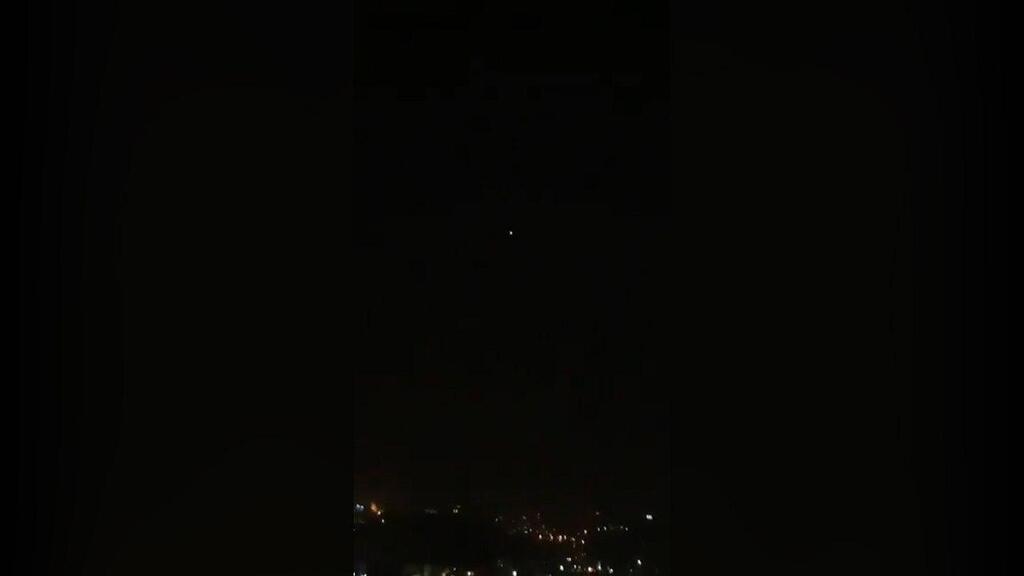 The UK-based Syrian Observatory for Human Rights said that, "the Israeli Air Force has launched an attack on Shayrat airfield with more than eight missiles."
SANA quoted a Syrian military official as saying: "Around 20:25, the Israeli Air Force launched several missiles at eastern Homs from Lebanon's airspace. Our air defense systems soon responded to the hostile missiles and intercepted a number of them. Now we are inspecting the results of this aggression."
Residents of the Lebanese capital Beirut heard the sound of warplanes in the air shortly before the airstrikes were reported.
There was no immediate comment from Israel.
In recent years, Israel has repeatedly carried out airstrikes in Syria against targets belonging to Iran and its regional proxies.
One airstrike in February killed two members of the Palestinian terror group Islamic Jihad, which is backed by Iran.