An IDF soldier was lightly hurt from shrapnel after Hamas fired an anti-tank missile at an empty bus near the Gaza Strip border on Thursday.
The soldier was standing next to the vehicle during impact and was taken to Soroka Medical Center in Be'er Sheva. There were no other injuries reported in the incident.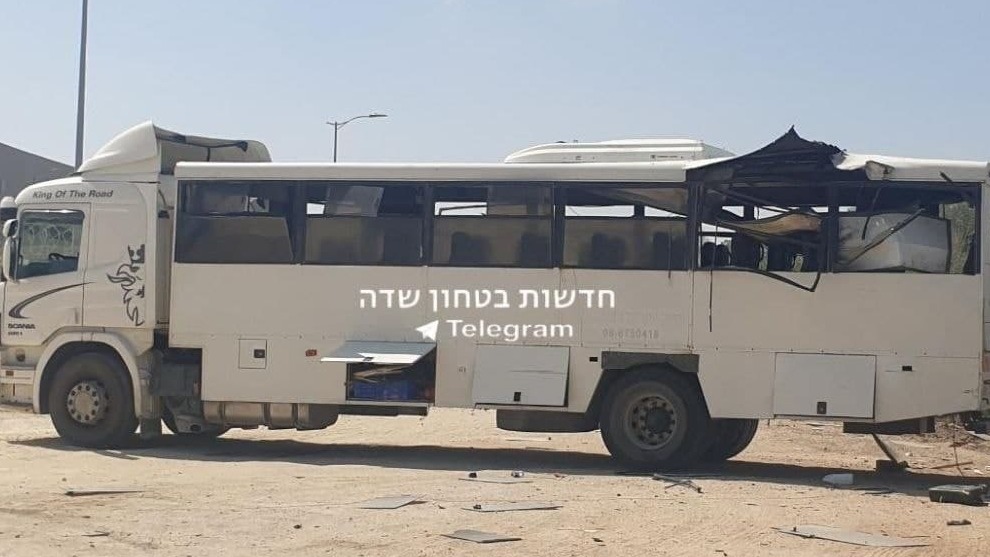 Gaza Strip terrorist factions resumed rocket fire targeting Israeli civilians Thursday morning after rocket launches subsided throughout the early hours. The IDF urged residents of Netiv HaAsara — a small community near the Gaza border — to stay near shelters until further notice
After night barrages to the southern cities of Be'er Sheva and Kiryat Malachi, no alarms were heard on Israeli soil since 1am, a deviation from Hamas' shooting pattern during the current round of fighting. Rocket attacks were renewed around 9:30am with air-raid alarms wailing in the Gaza border communities of Nirim and Ein HaShlosha.
According to the IDF, about 70 rockets and mortar shells have been fired between 7pm Wednesday and 7am Thursday, with 10 of which falling short in Gaza. Israeli air defenses have managed to intercept some 90% of projectiles targeting Israeli population centers.
The military has launched dozens of attacks on underground terrorist targets in the Gaza Strip overnight Thursday as part of the extensive operation to destroy Hamas' extensive subterranean tunnel system — also known as "the Metro". The number and intensity of the attacks were still significantly lower compared to previous days of fighting.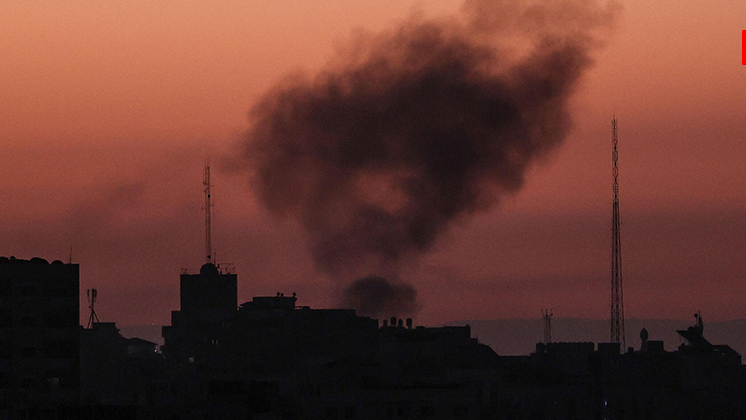 Hamas invests tens of millions of dollars a month in digging offensive and internal tunnels, and the cost of one kilometer (0.6 miles) of tunnels is estimated at around 500,000 dollars. The tunnels include electrical infrastructure, toilets, showers, leisure rooms and tactical gathering points for militants.
The tunnels meet several Hamas needs, including, counter-offensive operations, infiltrating Israel harm to civilians, operating anti-tank missiles and engineering and sniping squads, preparing mortar fire, and assisting the home front during combat.
In addition, the military said that it had attacked other terrorist targets throughout the Gaza Strip overnight, including military infrastructure at the home of the commander of Hamas' northern brigade in Khan Yunis, Ali Abu Zarqa, weapons production sites and several launch and underground positions.
Lebanese newspaper Al-Akhbar reported that Egyptian mediators have told Hamas officials that Israel is approaching a truce and that the coming days are crucial.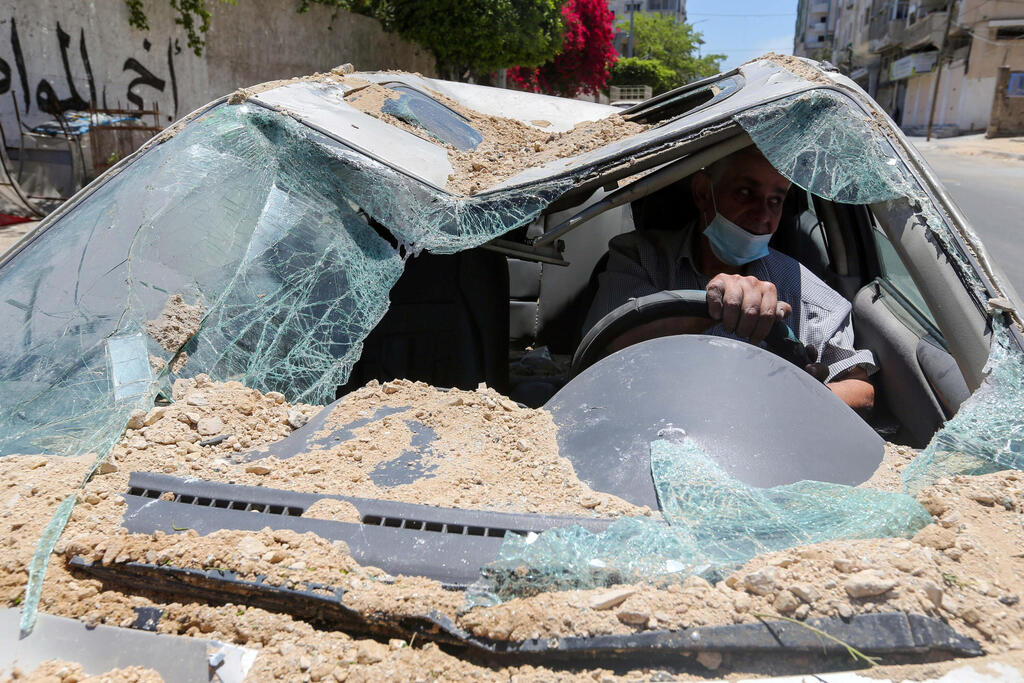 According to the report, Hamas sources sent a message to mediators that "the organization has the capabilities to continue the campaign and inflict large and painful blows on Israel, but it will show flexibility to the Egyptian delegation so that it will push Israel to accept the conditions and understandings regarding Jerusalem."
Meanwhile, U.S. Secretary of State Anthony Blinken said on Twitter that he had spoken to Foreign Minister Gabi Ashkenazi and told him "the U.S. expects to see de-escalation on the path to a ceasefire."
Blinken's tweet came off the heels of U.S. President Joe Biden prodding Prime Minister Benjamin Netanyahu to
deescalate tensions in the Gaza conflict
on Wednesday evening, attempts which the Israeli leader rebuffed, signaling no end to fighting just yet.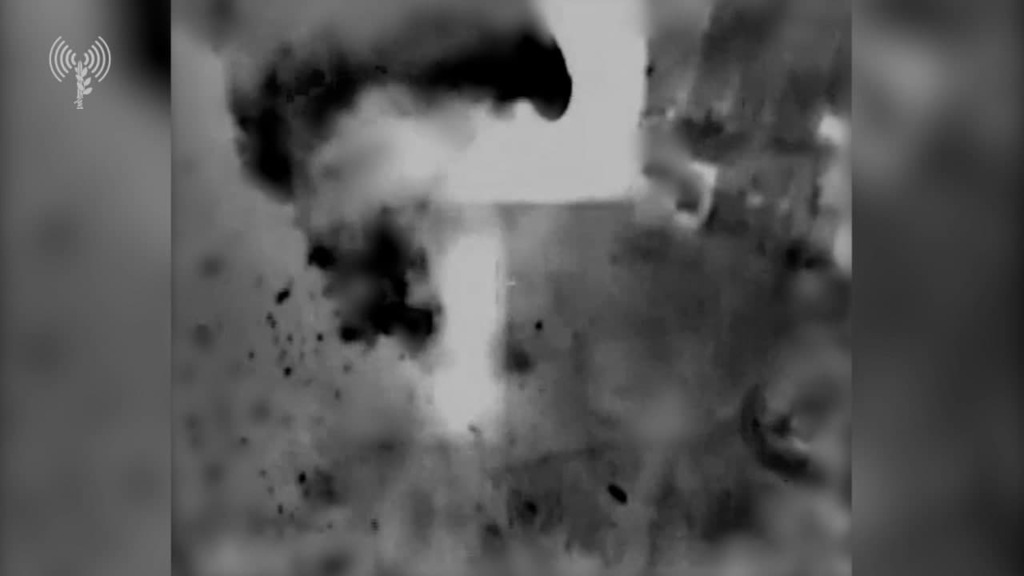 "I think there will probably be a ceasefire over the next two days. God knows when the mediators will be able to reach an agreement," said former deputy chairman of the Hamas politburo Mousa Abu Marzook.