Ukrainian President Volodymyr Zelensky on Thursday said him, and his delegation will give their seats at the biggest ever gathering focused on commemorating the atrocities committed by the Nazis to Holocaust survivors.
Zelensky is among more than 40 dignitaries attending the
World Holocaust Forum
in Jerusalem, which coincides with the 75th anniversary of the liberation of the Auschwitz death camp.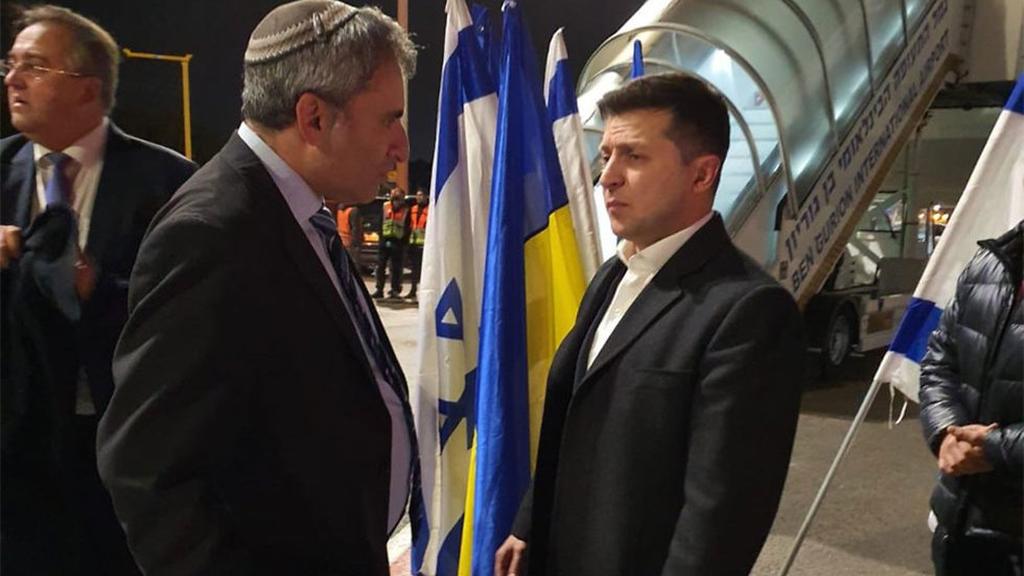 "We learnt that many of the Holocaust survivors have not been able to visit the World Holocaust Forum," he wrote on Twitter. "Our delegation gave them our seats, as many Israeli ministers did," he added.
"These people deserve these honors most of all. We will participate in all events and hold scheduled meeting."
Zelensky, whose parents are Holocaust survivors, arrived in Israel at 4 am and was greeted by Jerusalem Affairs Minister Ze'ev Elkin, who was born in Ukraine.
"The political train to Israel continues in the middle of the night," Elkin wrote on his Twitter account. "At 4 am I greeted by Ukrainian President Vladimir Zelensky who landed in Israel from the World Economic Forum in Davos. This is the first visit by the Jewish president to Israel since he was elected."