With a new wave of violence shaking up the West Bank and Jerusalem in the last 24 hours, the most alarming security incident occurred in Jenin. A Palestinian city that has over the past decade turned from a terror hub into a relatively calm economic stronghold in the area.
In a rather bizarre decision, given the tension in the region following the unveiling of U.S. Mideast peace plan, the security services opted for overnight Wednesday to conduct a partial demolition of a house belonging to the family of a terrorist who killed Rabbi Raziel Shevach in January 2018. Although the house had been demolished in the past, the structure was rebuilt, prompting the IDF to raze parts of the building for the second time.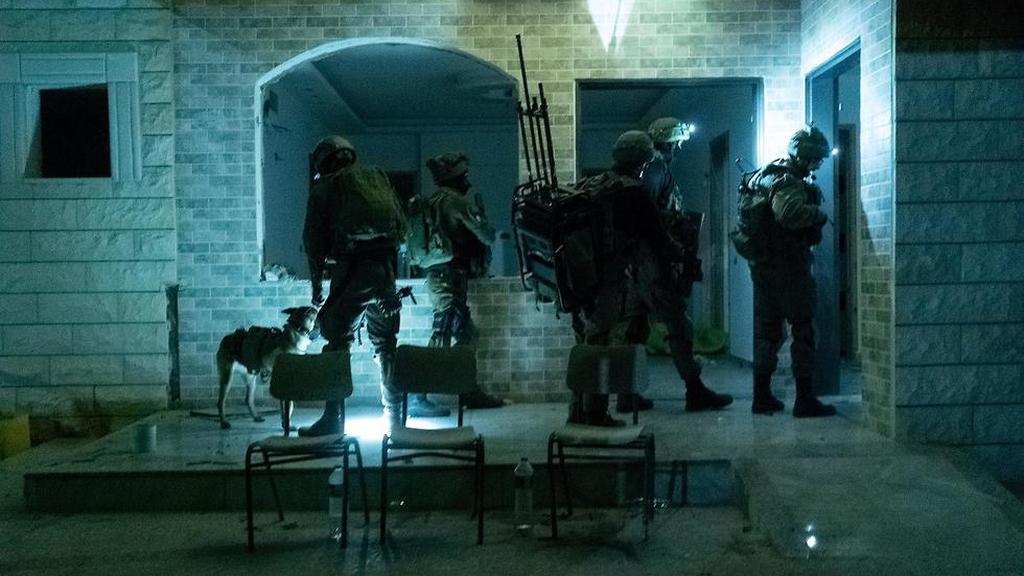 Troops from the IDF's Nahal Brigade, backed by snipers and soldiers from the Combat Engineering Corps, arrived at the site on a night between Wednesday and Thursday.
Prior to arriving at the scene, the forces apparently received intelligence information that a militant group was active in the area and might try to ambush the troops.
No one, however, anticipated to be trapped by heavy gunfire right from the first minutes of the operation.
According to initial reports from the soldiers at the scene, at least four masked groups, wearing all black, began firing at them with AK-47 and M-16 assault rifles as soon as the troops arrived in the area.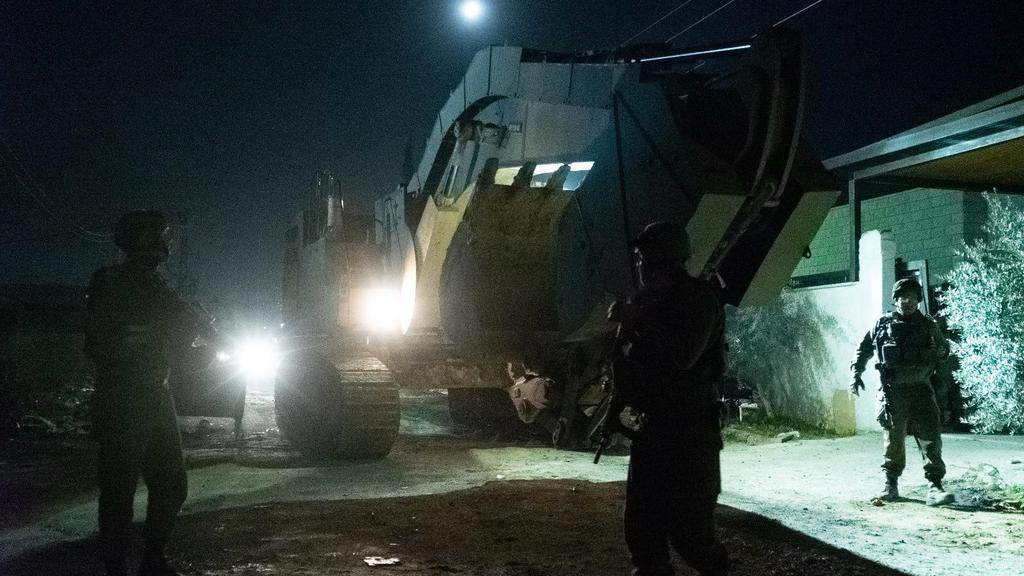 The gunfire was accompanied by a 200-strong mob hurling rocks, Molotov cocktails and explosives at the soldiers.
The IDF snipers, who took positions on the roofs of buildings in the neighborhood, began firing back at the militants leading to a violent exchange that lasted almost two hours.
In addition, explosives - somehow planted under the military's vehicles - began detonating during the battle. According to the initial inquiry, the fight ended at around 3:30 am, when Israeli forces were finally evacuated from the area.
The inquiry says the two Palestinians killed during the incident were armed men. One of them was a member of the Palestinian security forces, but his level of involvement in the fight remains unclear.
According to the testimonies of some IDF troops who took part in the operation, the Palestinian exited the nearby police station on several occasions, brandishing his weapon and standing at a fair distance from the militants.
However, a video emerged showing the policeman being shot at the entrance to the station, surrounded by his fellow officers, all armed with AK-47s but none seen shooting back.
The incident is still under the investigation and Israeli security forces continue to hold talks with the Palestinian security officials in order to fully understand the circumstances in order to try and calm the situation.