As Israeli Arabs rioted in multiple locations across the country Tuesday night, the head of the Islamist Ra'am party Mansour Abbas pleaded for calm, warning that the violent protests could take a dangerous turn.
"Peaceful popular protests have become confrontational and endanger our young people," said Abbas, who has been locked in negotiations on the formation of the next government, with a list of demands to improve the sector.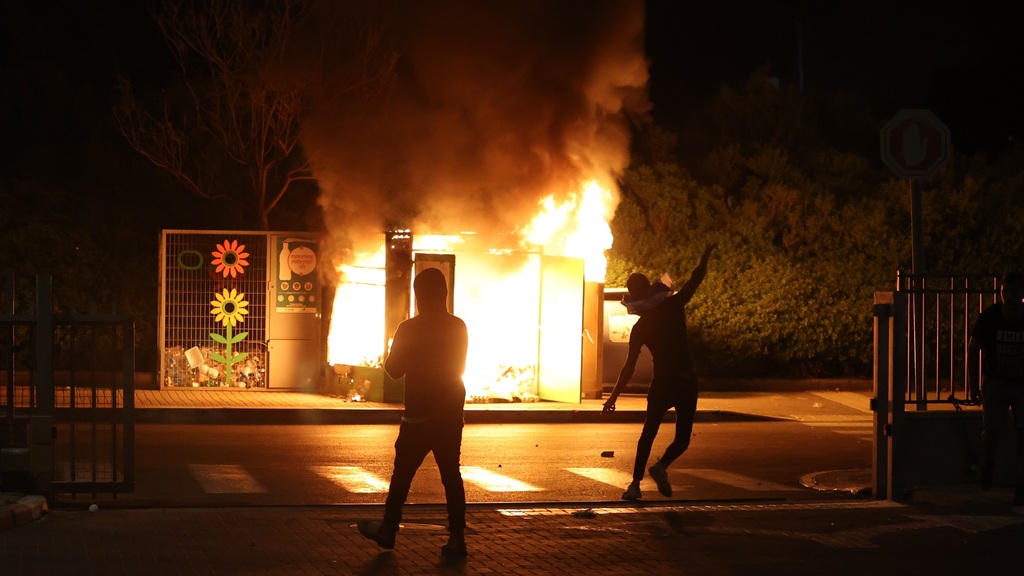 "I ask you all to be responsible and behave wisely, to maintain public order and keep the law, protect your lives and the lives of local residents. You are all extraordinary," Abbas said.
Riots in the central city of Lod and in other Arab or mixed Arab-Jewish cities broke out in response to the long-running clashes between police and Palestinian protesters in Jerusalem and as Gaza terror groups pounded Israeli civilian communities in the south and center of the country.
The government on Tuesday night announced a state of emergency in Lod, where one Arab protester was shot dead and a Jewish man arrested in connection with his killing.
The move grants security forces expanded authority to act against rioters in the city.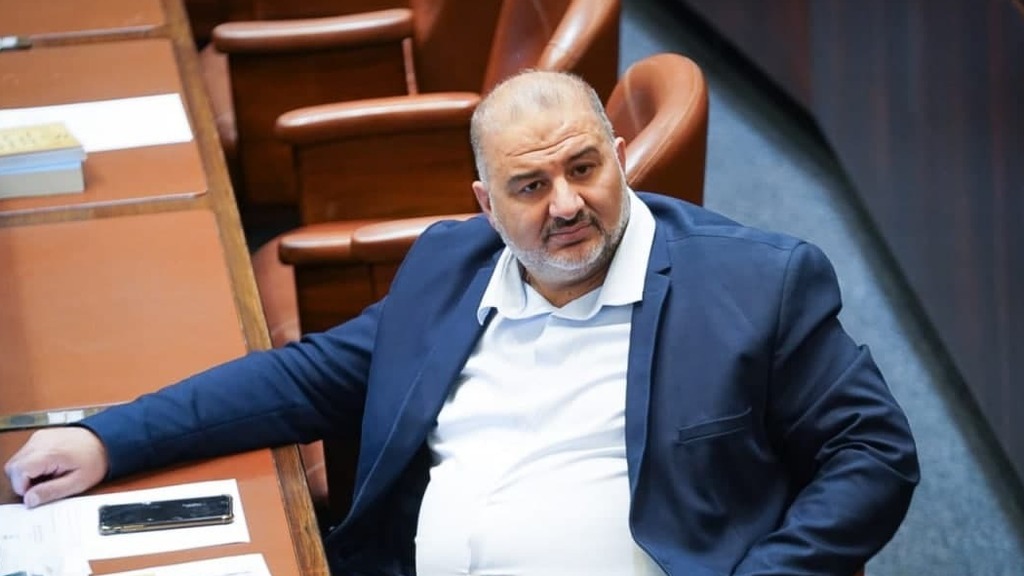 Two people were wounded in the city on Tuesday, one seriously, by stones thrown during riots. At least one synagogue in the city was also torched.
Riots were also reported in Bedouin communities on Tuesday with groups of masked men hurling stones at passing cars. Similar scenes played out at other Arab communities across the country.
An 84-year-old man was hurt when a fire was started in a Jewish-owned boutique hotel in the northern city of Acre on Tuesday night. The man was being treated in hospital for burns.
Uri Buri, a popular Jewish-owned restaurant in Acre known for its food and its commitment to coexistence, was also set alight.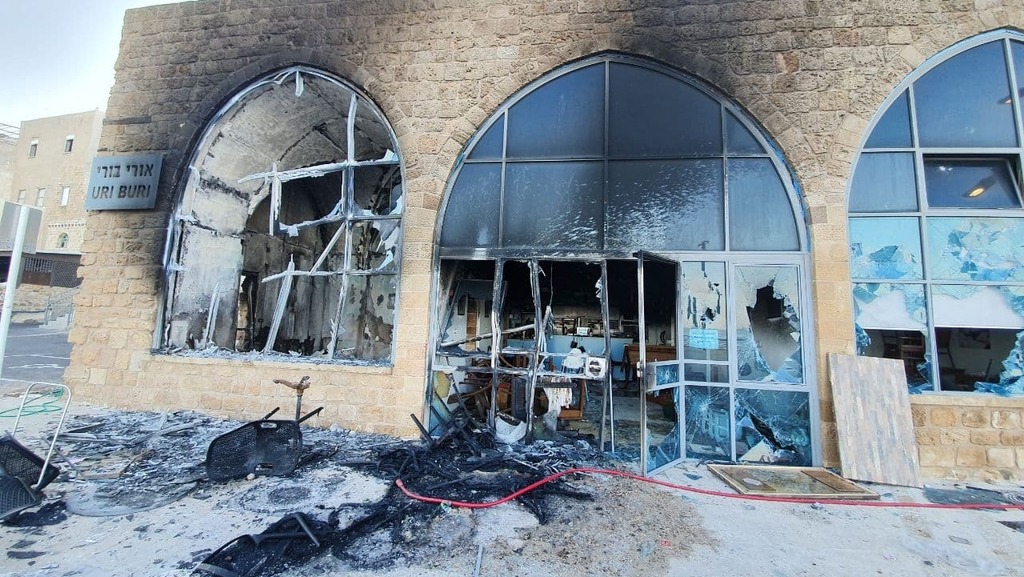 Acre mayor Shimon Lankri called for police to respond forcefully to the riots that were concentrated around the old city, a popular tourist destination, causing damage to local businesses and property.
As the violent riots continued, Abbas appealed to Arab politicians from his erstwhile partner the Joint List alliance and to local leaders, calling on them to urge their constituents to refrain from violence and adhere to the rule of law before further damage was caused.
"This is a time for reflection. We must condemn those responsible for the violence but also think logically how best to rectify the situation," Abbas said.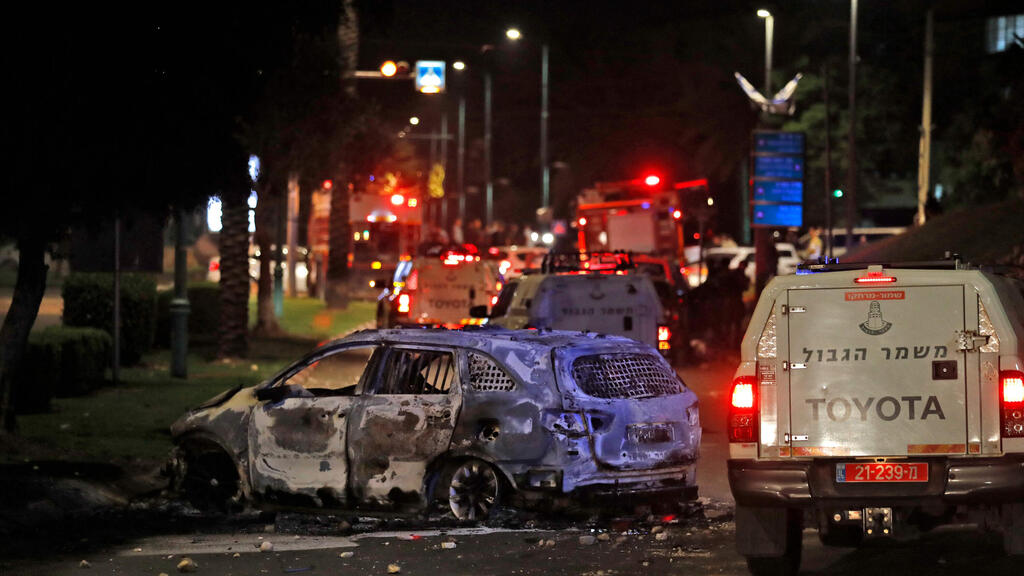 Arab Meretz MK Issawi Frej, a resident of Kfar Kassem, also urged a return to calm.
"We cannot remain silent," Frej said Tuesday night.
"The anarchy on the streets of Lod, Ramle and other cities is a threat to our existence as a society. We as public leaders have one mission – to end the violence. We must understand that Jews and Arabs are neighbors and not adversaries. I implore you to please return home, put an end to the violence or you will destroy us from within," he said.
Joint List leader MK Ayman Odeh also called for Arab Israelis to refrain from acts of violence.
"We are worried about the deterioration on the street," he said. "We oppose any attack on innocent civilians who must be kept out of the conflict. We have warned [Prime Minister Benjamin] Netanyahu time and again that he could ignite the entire area in order to preserve his rule and now we see the outcome of his actions."
But others in the Joint List slammed the increased deployment of Border Guard troops inside Lod, claiming these forces are known for their anti-Arab sentiments and warning that this could only lead to more violence.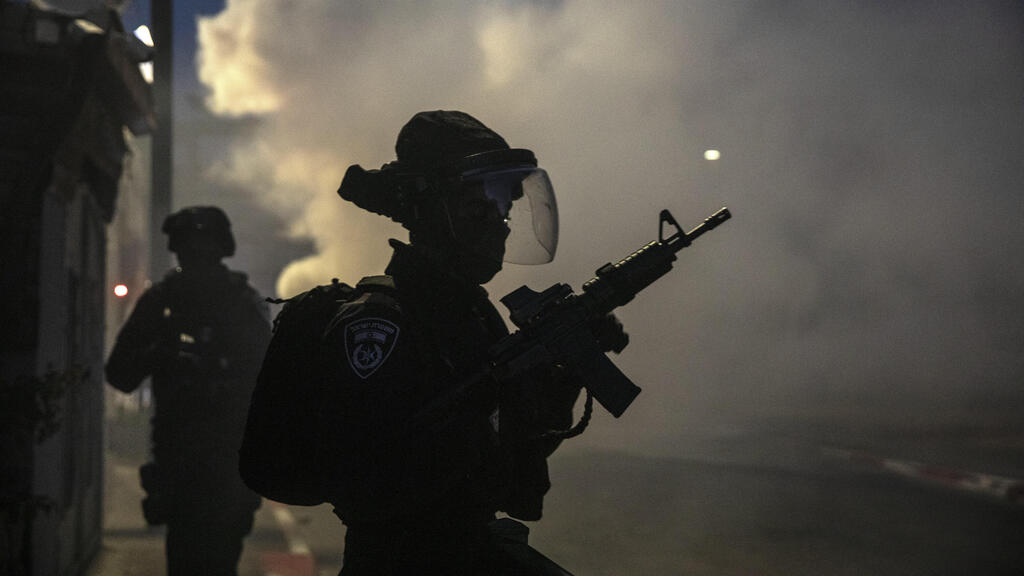 Abbas has been advancing an agenda of Arab inclusion in Israeli politics, announcing ahead of the March 2021 elections that he would actively support any coalition government willing to cooperate with the Arab sector on key issues, including increased funding and tackling the crime syndicates responsible for much of the violence in Arab communities.
After the election, he was in negotiations with Netanyahu's Likud party to back his efforts to form a government.
After Netanyahu failed to build a coalition, Abbas said he would support his opponents if they too were willing to invest in the Arab sector.
But on Monday he announced a suspension of coalition negotiations due to the security situation.