President Reuven Rivlin said Thursday he has tasked Benjamin Netanyahu with forming the next government, after the prime minister won the support of 72 Knesset members to do so.
"Having received signatures of 72 members of the Knesset requesting that the task of forming a government should be assigned to MK Benjamin Netanyahu, President Rivlin has assigned him the task," said a statement released by the president's office.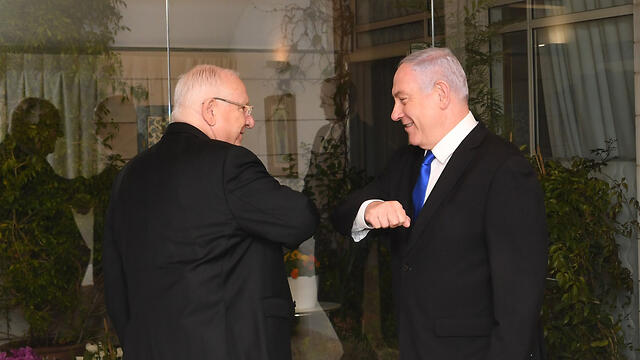 Netanyahu formally received the support of the majority of lawmakers earlier in the day, paving the way for his controversial power-sharing deal with rival-turned-partner Benny Gantz.
The prime minister needed the support of 61 legislators in the 120-seat parliament, a challenge that eluded him after the first two of the three elections held since April 2019. His new coalition partner Benny Gantz was previously invited to form a government, which he also failed to do.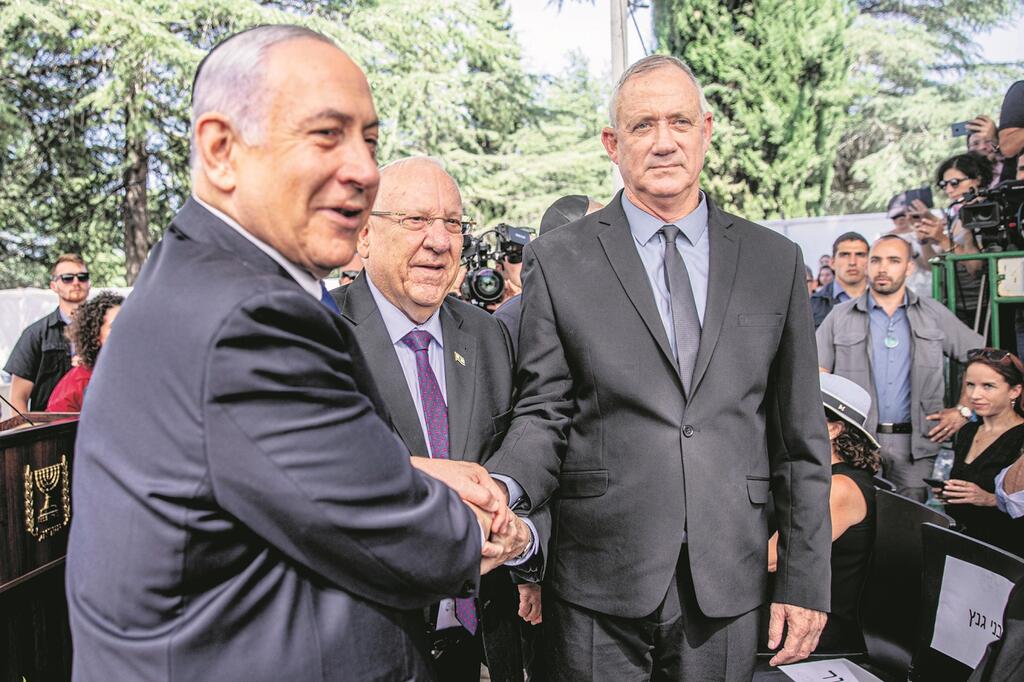 "According to the request of a majority of Knesset members, presented to me today... according to the provisions of Article 10(a) of Basic Law: The Government (2001), and according to the provisions of Articles 10(b) and 10(c) of Basic Law: The Government (2001), I hereby inform you that you have a period of 14 days to form a government," says the letter signed by the president and sent to Netanyahu.
Having received the mandate from Rivlin, Netanyahu now has two weeks to form a government, although the coalition deal with Gantz was signed last month.
If Netanyahu cannot put together a government, Israel will once again face unprecedented political territory with its fourth election cycle in a little over a year.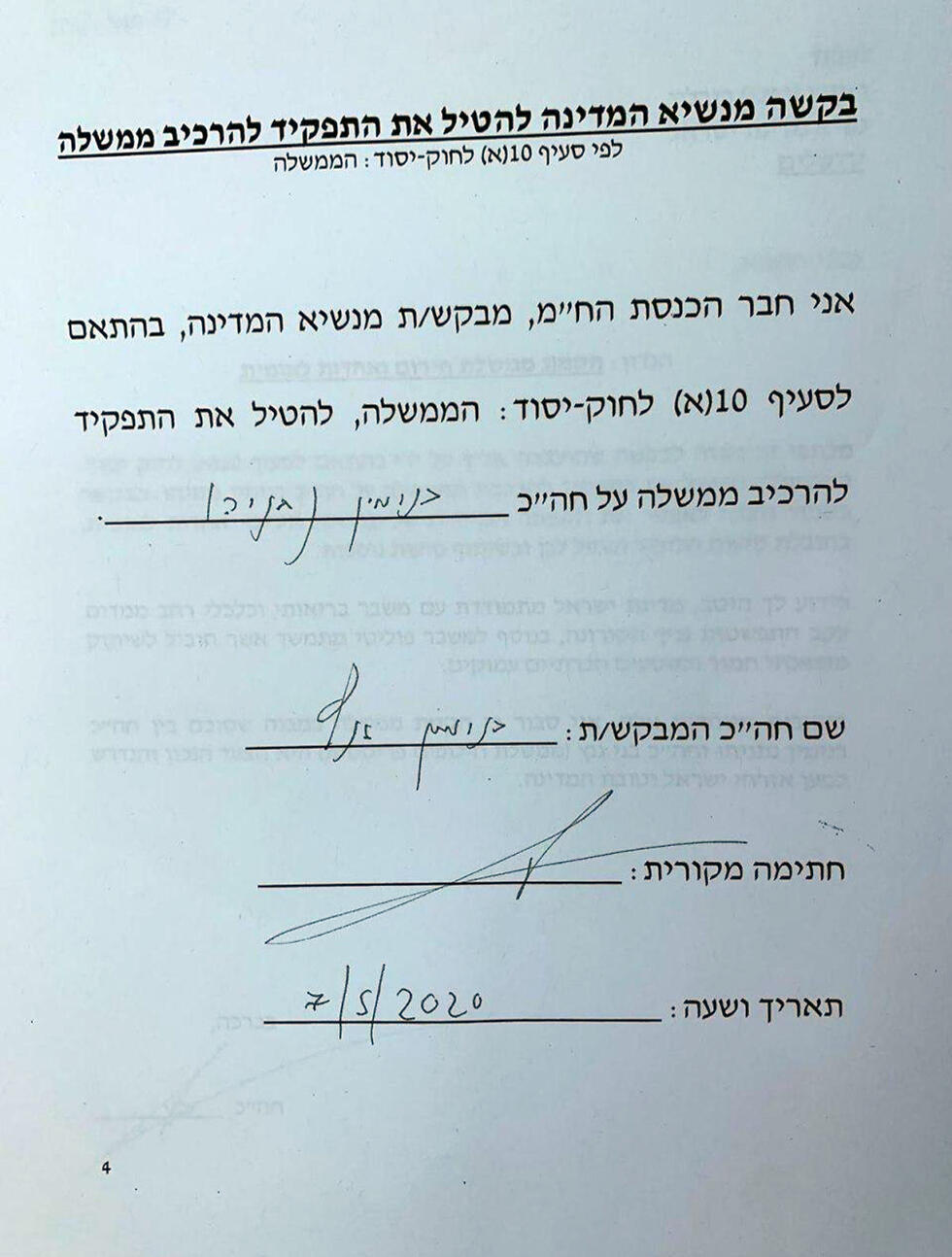 Of the 72 MKs who supported Netanyahu, 36 were members of Likud, 16 came from Blue & White, two were from Derech Eretz party, two from Labor, nine from Shas and seven from United Torah Judaism.
Lawmakers from Naftali Bennett's Yamina party did not add their support to back Netanyahu and was unclear whether they would join the new government, which is set to be sworn in on Wednesday of next week.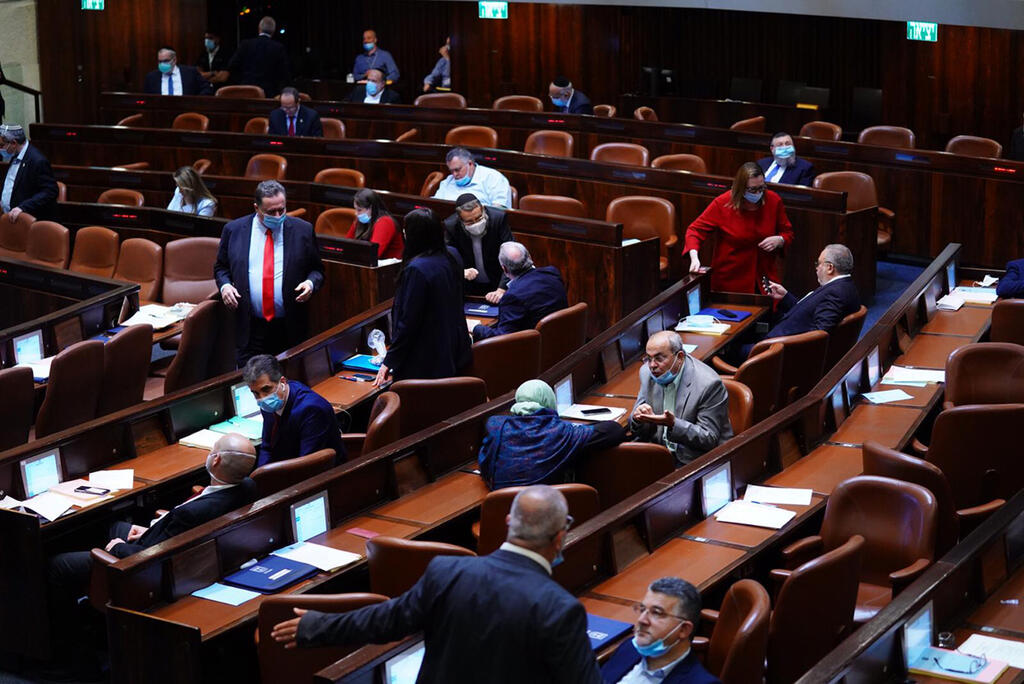 The Knesset passed legislation earlier in the day that paved the way for Netanyahu and Gantz to share the premiership and end a year-long political deadlock.
The legislation, which passed easily in a 72-36 vote, comes a day after the High Court ruled that it would not intervene in the new arrangement or prevent Netanyahu from leading the government despite the criminal indictments against him.