Amazon retailer has removed from sale a novelty shirt emblazoned with a yellow star patch bearing the words "Not Vaccinated" that mimicked the badges that the Nazis forced Jews to wear during the Holocaust.
The yellow star inscribed with the word "Jude" (German for Jew) remains one of the symbols of the Nazi genocide of six million Jews, and is still seen as a blatant symbol of anti-Semitism.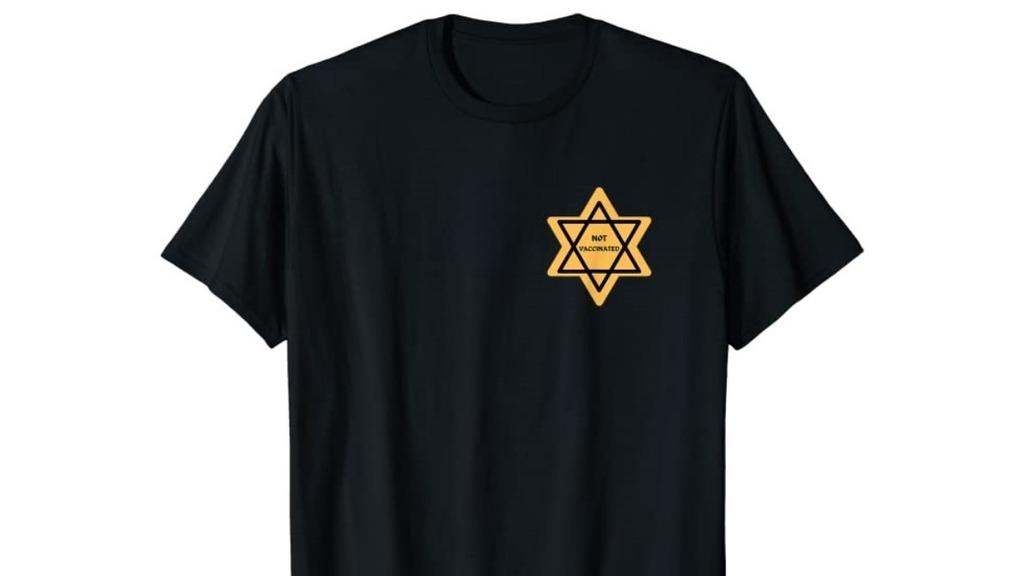 According to the manufacturer of the now-removed product, 27Threads, the novelty shirt was designed for "vaccine opponents, medical freedom activists and freedom-lovers."
While this most recent design was made in protest of the limitations imposed on those who refuse to receive the coronavirus vaccine, the anti-vaccination movement in the United States had appropriated the yellow badge as a symbol of identification and protest before the emergence of COVID.
Anti-Defamation League chief Jonathan Greenblatt raised concerns about this phenomenon in 2019.
"It is simply wrong to compare the plight of Jews during the Holocaust to that of anti-vaxxers. Groups advancing a political or social agenda should be able to assert their ideas without trivializing the memory of the six million Jews slaughtered in the Holocaust," Greenblatt told the Washington Post.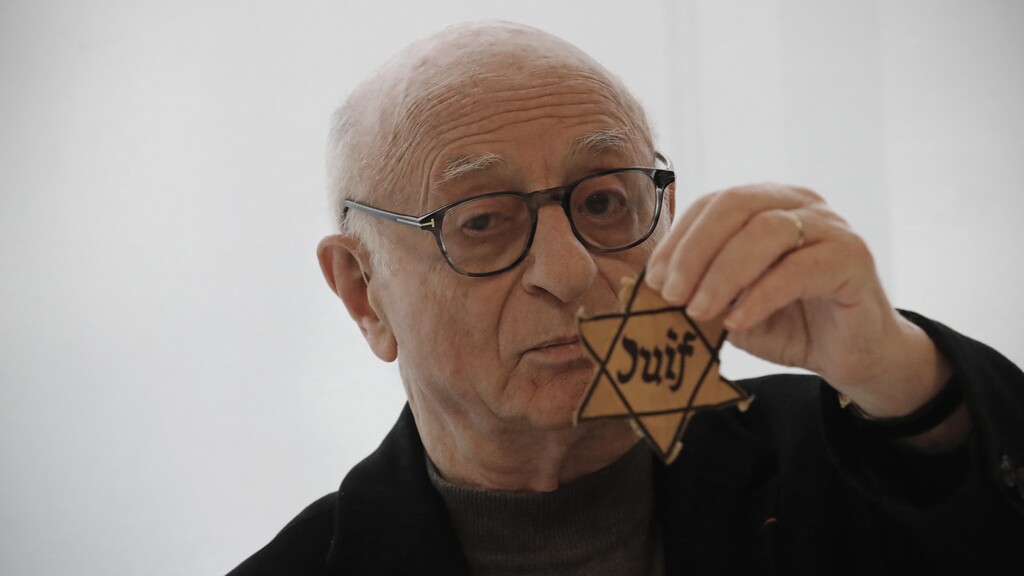 The yellow badge was also used during a demonstration by anti-vaxxers in the Czech city of Prague in January this year, with the caption "I have not been experimented on, I have not been vaccinated."
hatWRKS, a hat shop in Nashville, Tennessee, also made headlines after the owners uploaded a post promoting yellow star patches with the caption "Not Vaccinated."
Former United States Ambassador to NATO Ivo Daalder took to Twitter to express his outrage, while thousands of others left angry messages on the hat shop's Instagram promotion of the patches.
"As a young school girl in Holland, my mother was forced to wear a yellow star by the Nazis to identify her as a Jew," Daalder wrote.
"It's beyond grotesque to sell this evil symbol to proclaim one's not vaccinated. Where does this end?"
CNN analyst Ana Navarro-Cárdenas also slammed the sale of the product.
"I could not believe this could be for real. I like to think such stupidity, insensitivity and ignorance in America cannot be commonplace. It's real."
The store owners later removed the post and apologized "for any insensitivity", but that did not stop protests outside the store on Saturday, CNN reported.
The protesters carried signs reading "No Nazis in Nashville" and "Nashville condemns hatWRKS," reports said.
"We're here to protest hate and ignorance with regard to what she's doing in selling yellow stars that are a symbol of the greatest atrocity the world has ever seen," Ron Rivlin, a Nashville resident, told a local news channel as he protested outside the store on Saturday.