Jordan's King Abdullah II warned Wednesday that if Israel succeeds in imposing "an unthinkable solution" by annexing parts of the West Bank, hopes for a two-state solution and Palestinian state would quickly come to an end.
In a speech delivered to European lawmakers on the tensions boiling across the Middle East, Abdullah added Israel's construction of settlements in the West Bank and "disregard of international law" could be summed up as "one state turning its back on its neighborhood, perpetuating divisions among peoples and faiths worldwide."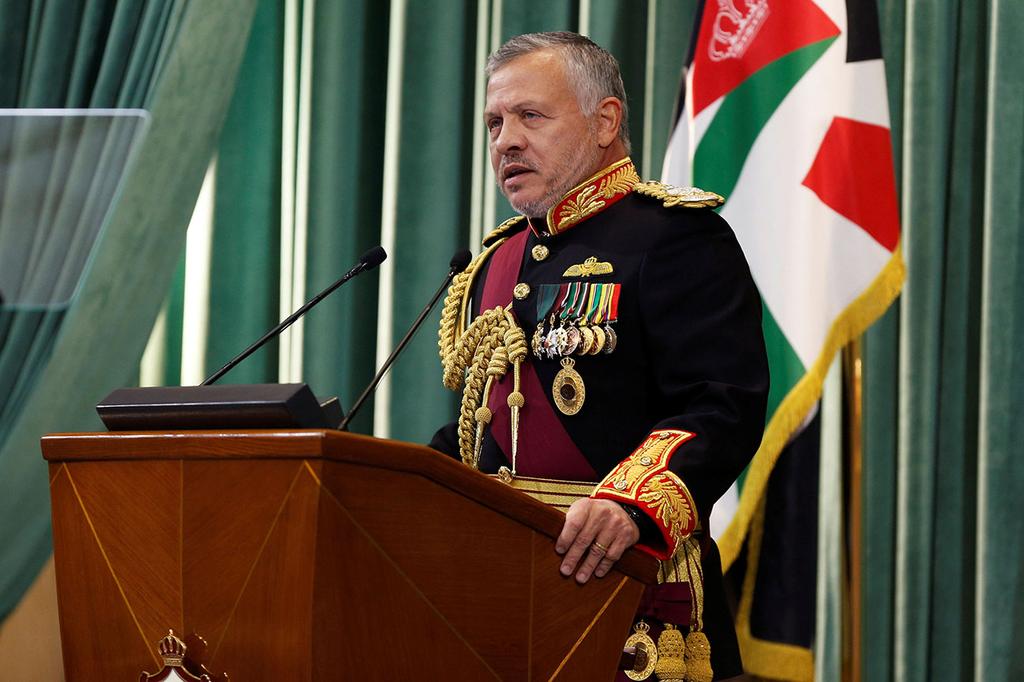 Prime Minister Benjamin Netanyahu has repeatedly vowed to apply Israeli sovereignty over the Jordan Valley, a natural barrier separating the West Bank and Abdullah's Hashemite Kingdom, if re-elected premier in the general election scheduled for March 2.
Turning his attention to the recent tensions between the U.S. and Iran, the Jordanian monarch said that a war between the two powers would wreak "untold chaos" on the world.
Although Washington and Tehran are currently in a standoff after tit-for-tat military actions over the past two weeks, the king told the European Parliament that the danger has not passed.
"What if next time neither side steps back from the brink, dragging us all towards untold chaos? An all-out war jeopardizes the stability of the entire region," Abdullah said. "What's more, it risks massive disruptions of the entire global economy including markets, but threatens a resurgence of terrorism across the world."
The alarm was among a raft of other warnings by King Abdullah, a pro-Western leader whose country is a haven of relative stability in a Middle East roiled by proxy conflicts, sectarian violence and competition between powers inside and outside the region.