Health Minister Yaakov Litzman said on Tuesday he proposed to Prime Minister Benjamin Netanyahu and Interior Minister Arye Dery to impose a total lockdown on Bnei Brak as a large number of coronavirus cases keep emerging in the predominately ultra-Orthodox city.
"I proposed to the prime minister and Interior Minister to put Bnei Brak on lockdown," said Litzman. "The situation there is horrible. Every day we stall, we put lives at risk."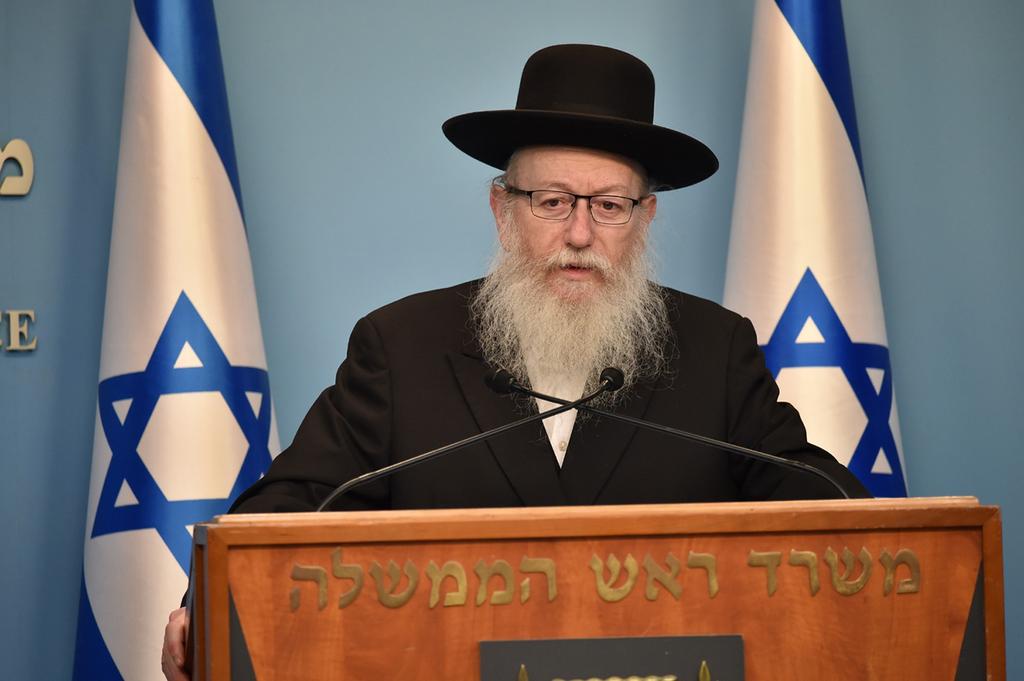 When asked whether he's not afraid such an extreme measure would enrage his voters, Litzman said he doesn't care about the public backlash and he will keep acting to stave off the spread of the virus.
"I don't care about the backlash. There are posters in the streets likening me to Stalin, but it doesn't discourage me," said the United Torah Judaism lawmaker, "I will keep doing whatever is necessary everywhere, not just Bnei Brak. I will ask to close every place that must be closed."
The ultra-Orthodox MK defended his public after reports of low compliance with health regulations in ultra-Orthodox communities surfaced.
"You cannot accuse an entire public of the actions of several rogue groups here and there," said Litzman. "Ninety-nine percent of the public listen to the state and the rabbis."
The spread of the virus in these places is the effect of Purim. With God's help, it will pass a couple of days. That is why I asked for a three-day lockdown."
"The reports saying that I ordered to exempt synagogues and mikvehs from the Health Ministry regulations are false. No public is exempt, and no public can stand on the sidelines and not follow the law. When we discussed allowing people leave home to walk the dog, I explained that there's a need to allow people to pray outside, and not in synagogues, as long as the prayer is conducted according to Health ministry regulations – keep a distance of at least 2 meters (6.5 feet) from each other at all times and not more than 10 people at once."