Israel appears to have lost control over the nationwide riots by Arab and Jews as dozens of people were wounded and many detained following a night of unprecedented civil unrest in the country.
The latest outburst of Israel-Gaza violence has reached deeper into the country than any since the 2000 Palestinian intifada. Arab and Jewish mobs were seen rampaging through the streets, savagely beating people and torching cars, in cities and towns that just recently were praised for developing co-existence between Israelis and Palestinians.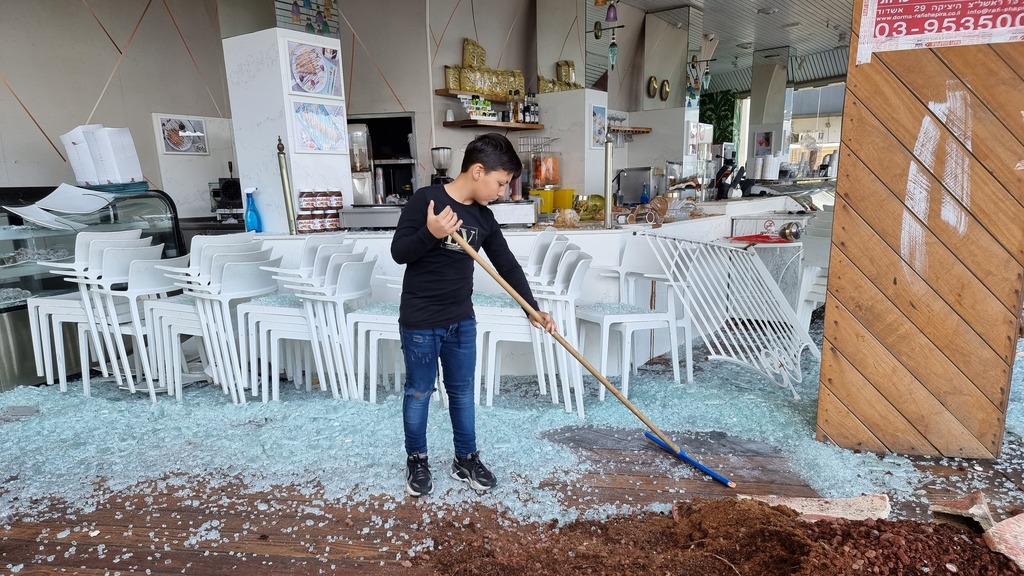 The riots late Wednesday and early Tuesday took place in Jerusalem, Haifa, Lod, Tiberias, Acre, Umm al-Fahm, Bat Yam, Jaffa, Jisr a-Zarqa, Wadi Ara, Hadera and Be'er Sheva - where 22 people were arrested.
The police said at least 374 people were arrested over the nighttime riots, during which 36 police officers were lightly hurt. The police said many of the detained are teens aged as young as 13.
In the coastal city of Acre, Arab mob is suspected of attacking and seriously wounding a Jewish man amid clashes there on Wednesday evening.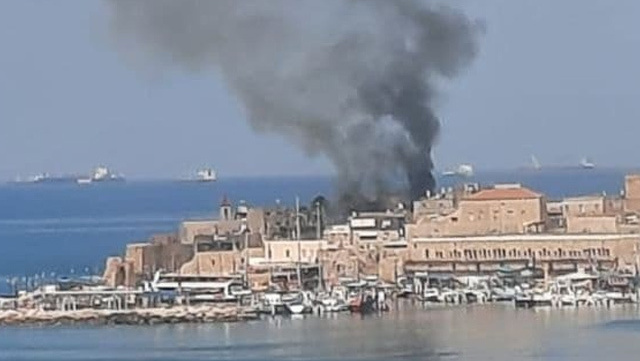 He was apparently attacked with sticks and rocks. On Thursday morning, a hotel was set on fire in the Old City by an Arab mob. The fire spread to the nearby structure and the municipality said that in the wake of the riots, Israel Police and Fires and Rescue Services can't enter the Old City.
In Lod, where one of the largest riots took place, at least 20 people were wounded, including a 33-year-old pregnant Arab woman who was hit in the head and was in serious condition. She was taken to Assaf Harofeh Hospital where she safely gave birth.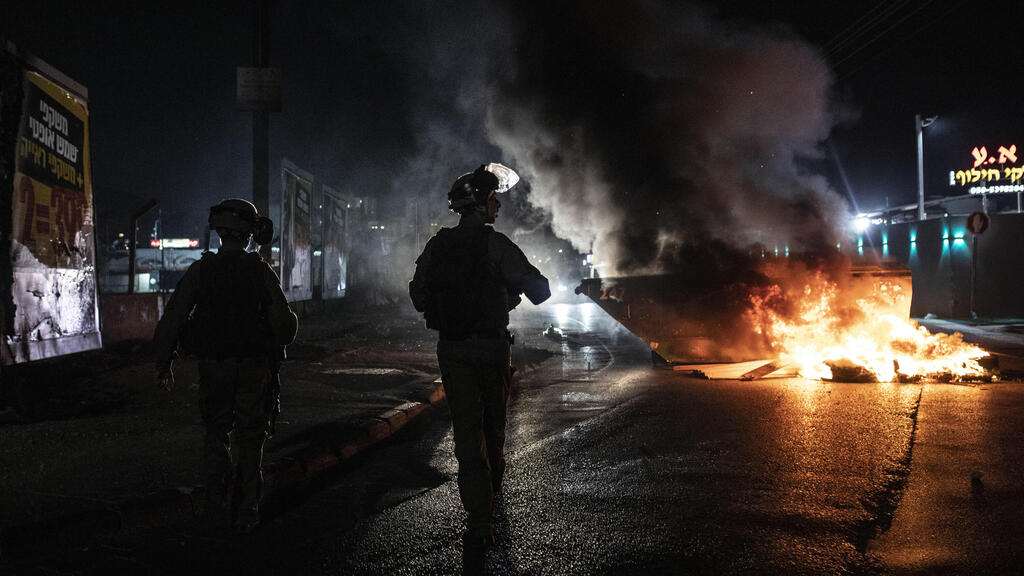 At the Mahane Yehuda Market in Jerusalem, an Arab man was allegedly stabbed by Jewish mob and was seriously wounded. In the northern city of Tiberias, video uploaded to social media appeared to show flag-waving Israelis attacking a car.
In the northern Arab town of Umm al-Fahm, a Border Police officer was shot and moderately hurt. He was taken to Emek Medical Center in the Jezreel Valley. The ambulance that was transporting the officer was also attacked by rocks.
In apparent revenge attacks in Bat Yam, a large crowd of ultranationalists pulled an Arab man from a car and beat him until he lay on the ground motionless and bloodied. A hospital said he's in serious condition.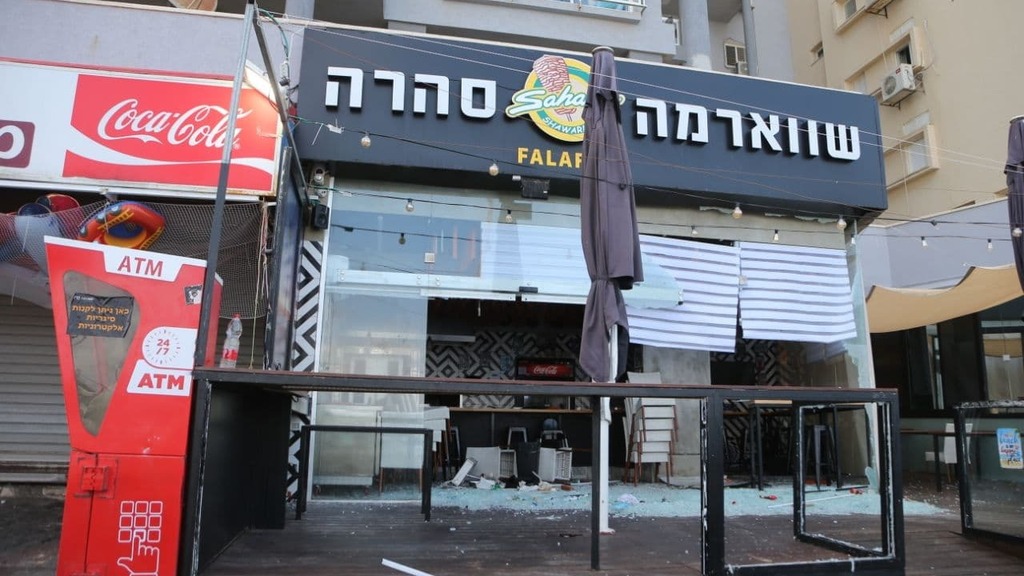 It later emerged the man is a resident of another mixed city of Ramla and a father of five. The man had massive laceration on his face and doctors conducted an emergency surgery to stabilize his condition.
Earlier, the mob smashed the windows of a popular, Arab-owned ice cream shop "Victory", while chanting, "Death to Arabs!" on live television during a standoff with Border Police, who would not allow them to move into neighboring Jaffa to clash with local Arab population.
In a late night television interview, President Reuven Rivlin said the country was gripped by civil war and urged citizens to "stop this madness." Prime Minister Benjamin Netanyahu called on both Jews and Arabs to cease attacks on each other: "It doesn,t matter to me that your blood is boiling. You can,t take the law in your hands," he said.
Associated Press contributed to this report
First published: 10:10, 05.13.21