Benny Gantz became the new speaker of the Knesset on Thursday with the support of political rival Benjamin Netanyahu's right-wing bloc after the announcement of his shock 11th hour candidacy left his own Blue & White alliance in tatters.
Of the 120 Knesset members, 74 voted in favor, 18 voted against and the rest abstained.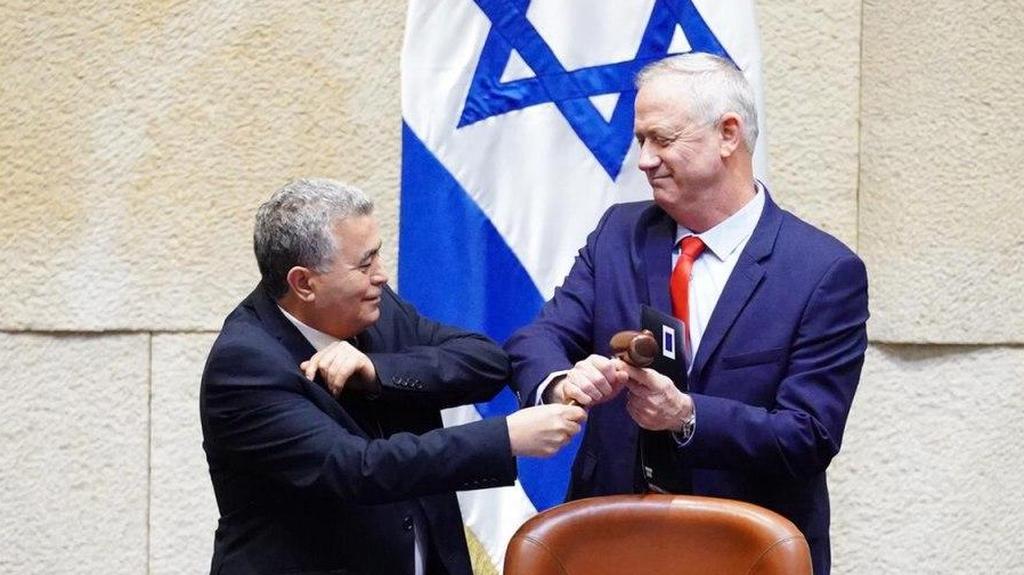 Yair Lapid and Moshe Ya'alon, who split with Gantz after he announced is candidacy, were to issue a joint statement at 8:30pm.
Gantz's election as speaker apparently comes amid talks for his Israel Resilience party to join a government initially led by Benjamin Netanyahu.
"These are not normal days and they call for special decisions. Therefore, as I've said, I intend to examine and advance, in any possible way, the creation of a national emergency government," Gantz told the Knesset, accepting the speaker's gavel.
Gantz was last week tapped by President Reuven Rivlin to form the next government after securing the support of more than half of the Knesset, some of whom were quick to express their opposition to Thursday's surprise developments.
The new speaker had long insisted that he would not join a government led by a prime minister under criminal indictment. Netanyahu is due to go on trial in May for bribery, fraud and breach of trust.
The election of the new Knesset speaker came after the High Court ordered a vote, which led then-speaker Yuli Edelstein to resign. Edelstein is apparently tapped to resume the role when Gantz joins the government.
Lapid instructed members of his Yesh Atid party to abstain in the vote.
He later wrote to his MKs that, "Benny decided to dismantle Blue & White to crawl into Bibi's [Netanyahu] government. There is no way to understand it."
Yesh Atid will remain in a political partnership with Moshe Ya'alon's Telem party. The two parties will work as one faction - and have already submitted the request dissolve Blue & White to the relevant Knesset committee.
Yesh Atid and Telem will continue to call their union Blue & White as they will be the largest faction after the split, with 18 MKs to Gantz's 15.