A Jewish Israeli man was left seriously wounded on Wednesday evening after an attempted lynching by an Arab mob in northern Israel as racially motivated attacks erupted across the country.
The riots erupted in Haifa, Tiberias, Jaffa, Lod and Acre, where a man in his 30s was beaten with sticks and rocks by a group of Arab men. He was taken to Galilee Medical Center in Nahariya for treatment and his condition is described as serious.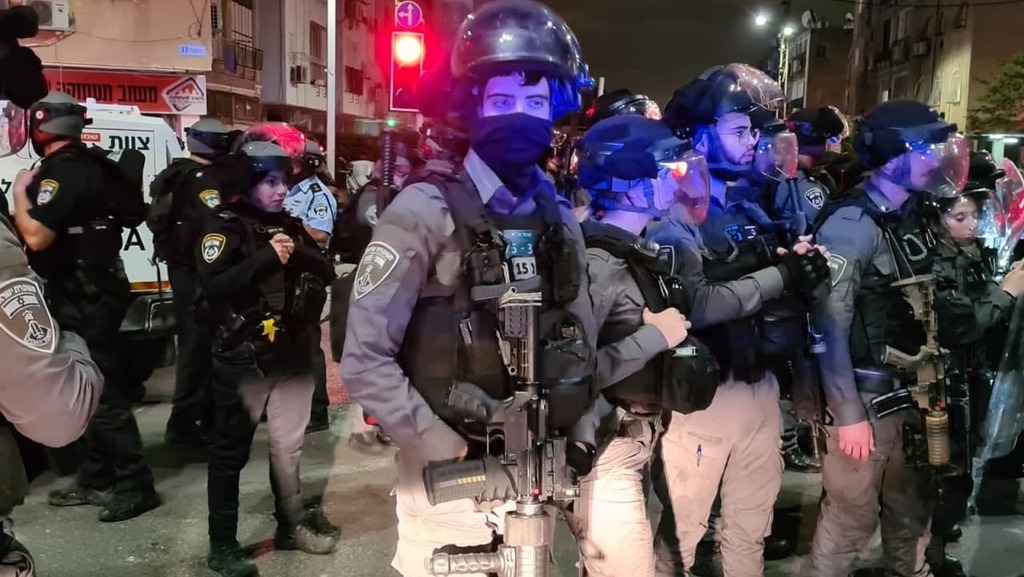 In Bat Yam, a group of Jewish nationalists staged a massive riot and had planned to enter Jaffa in order to clash with the local Arab population before being stopped by police.
Footage from the incident, shows the groups shouting, "Death to Arabs" and smashing windows of shops owned by Arabs, including a branch of the popular Victory ice cream parlor. An Arab man was also attacked by the mob with batons. His condition is described as moderate.
In Haifa, a driver who was attacked by rioters, accidentally ran over a pedestrian and moderately wounded him. The wounded man, a 27-year-old resident of the city, was evacuated by Magen David Adom paramedics to Rambam Hospital in the city. The driver, in his 20s, was arrested and taken for questioning.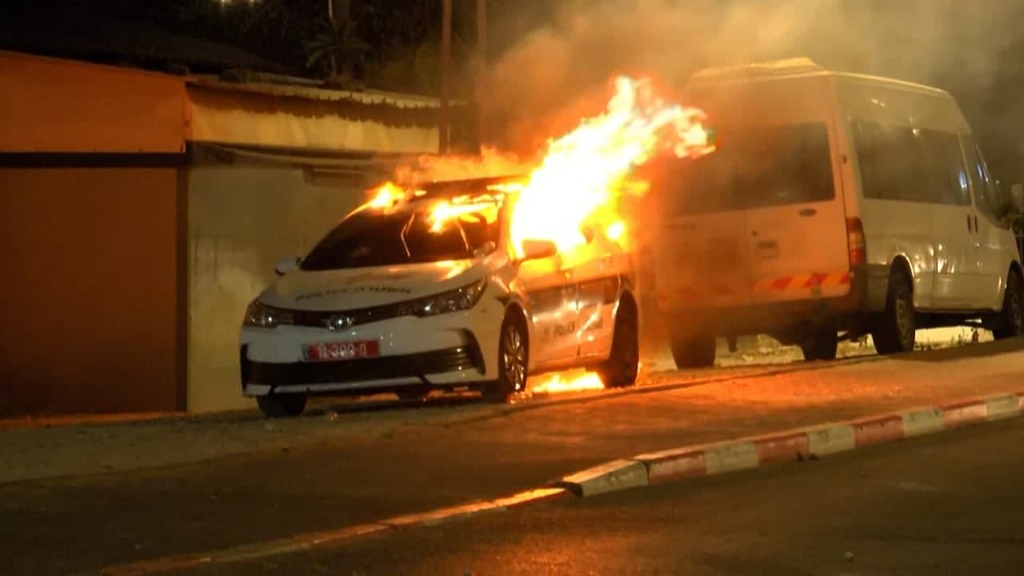 In the meantime in Lod, police declared a night-time curfew and deployed heavily armed reinforcements following the recent unrest in the city that left many religious institutions heavily damaged.
As part of the curfew, which is set to be in effect from 8pm until 4am, residents will be forbidden from leaving their house, stay in public spaces or enter the city. Going outside will be permitted only to seek shelter during a rocket attack, for urgent medical treatment, or in special cases which will be reviewed on a case by case basis.
The curfew comes shortly after Prime Minister Benjamin Netanyahu declared a state of emergency in the city as police claimed Arab residents were waging "wide-scale riots", as a show of solidarity with the Palestinian rioters who were clashing with police on the al-Aqsa compound in Jerusalem.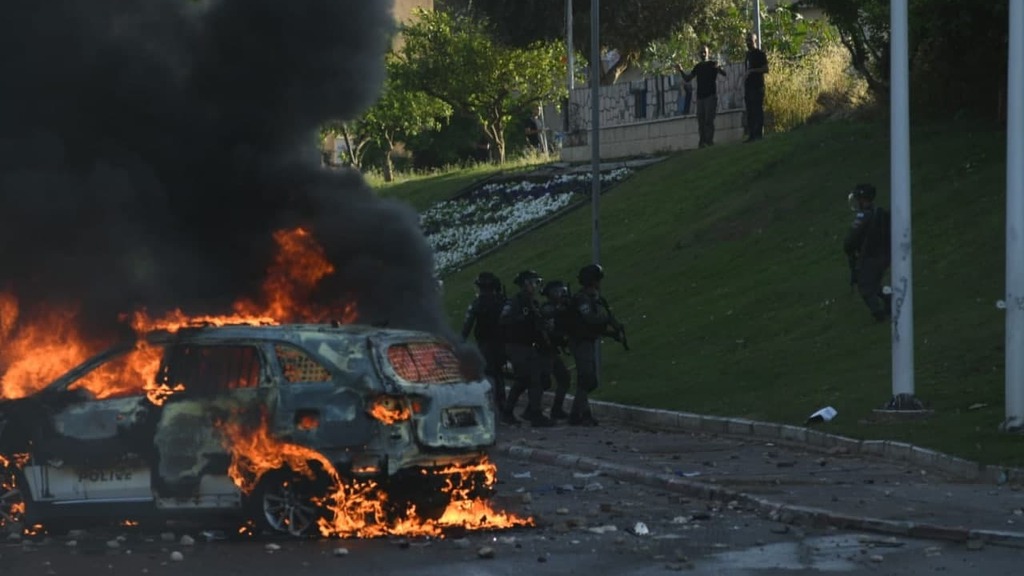 On Wednesday, a Jewish Israeli man was shot wounded in the city during riots of Arab mob in the city. He was evacuated to Shamir Medical Center.
Since the start of the riots in Lod, one person has been killed and many others wounded. Cars were set on fire and stores and businesses were vandalized.
"Tonight I call on all the residents of the city to obey the instructions given by the law and the police and stay home so that we can calm the situation in the city and begin the processes of treatment and restoration of order," said Lod Mayor Yair Revivo.
Shortly after the announcement about the curfew, rioting in the city resumed. Police forces at the scene arrested one suspect with a weapon in his hand. At least 20 people have been arrested in Lod thus far.
Riots were also reported in the city of Umm al-Fahm.
"We condemn that our people's solidarity and cohesion with our brethren in Jerusalem and the Gaza Strip is being channeled through acts of sabotage to public and private property, as is now happening at Umm al-Fahm's entrance," said Samir Mahamid, Mayor of Umm al-Fahm.
Neighborhoods with Arab residents, including Lod and Jaffa, were among those where sirens were triggered by rocket fire. An Arab resident of Lod and his daughter were killed on Wednesday when a vehicle was hit by a rocket, Israeli authorities said.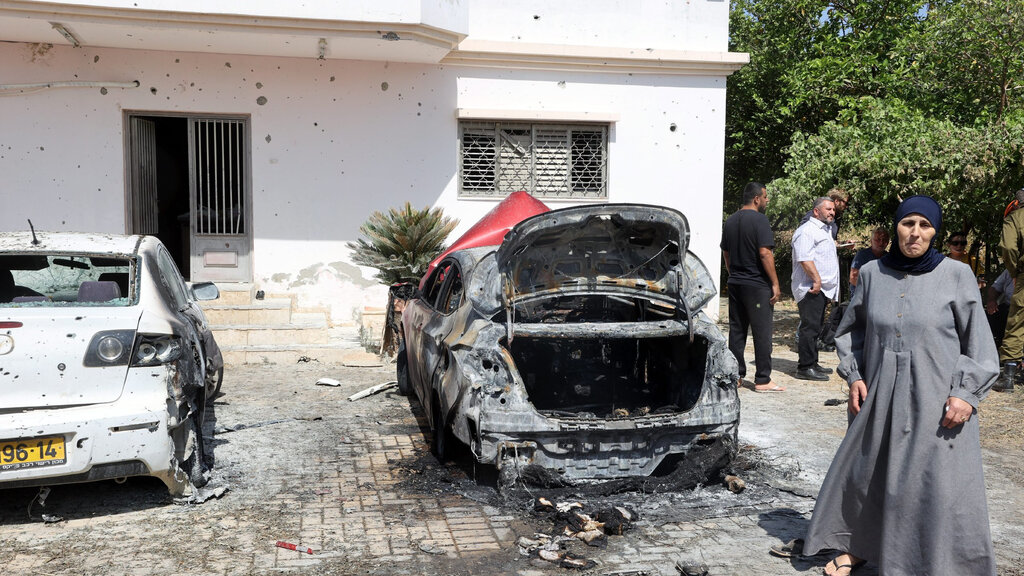 Meanwhile, more than a dozen council members from the mixed cities of Lod, Acre, Haifa, Tel Aviv-Yafo and Ramla, published a joint statement, calling for calm in mixed cities.
"We, Jews and Arabs, members and members of the councils in the mixed cities of Israel, call on the mayors involved, our partners in the city councils and the entire public to do everything in their power to enable protests by members of minority groups, avoid violence and dialogue."