IDF Chief of Staff Aviv Kochavi said on Wednesday that the Israeli army is preparing vigorously for a military campaign.
His lecture at the Interdisciplinary Center Herzliya seemed to be aimed at both the ears of Israeli citizens and the ears of Iran, Hezbollah and Hamas.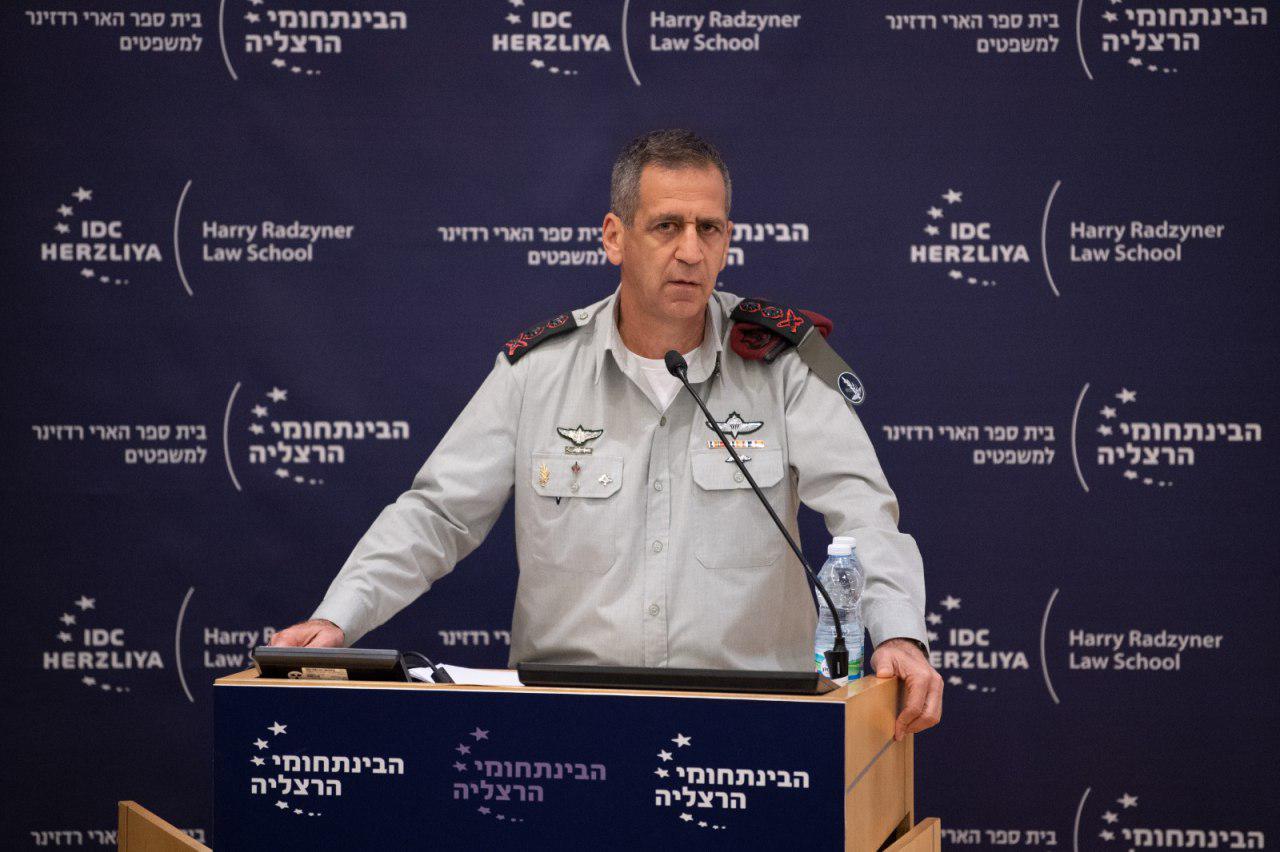 He sought to adjust the public's expectations, while simultaneously sending a message of deterrence to the enemy.
The Iranian-backed, Lebanese terror group Hezbollah has significantly increased its military capabilities since the last war with Israel in 2006. Now, the group has somewhere between 120,000 and 150,000 missiles and drones as well as some 45,000 thousand combatants in regular and reserve service (including commandos) who acquired their operational military experience in Syria and built fortified complexes in southern Lebanon.
They have also advanced their precision missile technology.
Kochavi said that Israel would not allow its enemies to obtain such weapons. "There will be instances where we might run the risk of our counter strikes taking us to the brink of confrontation, or even all-out war," he warned.
The army chief made it clear that the IDF will respond with intense firepower. But, firepower alone wouldn't suffice.
"A key part in any military operation's success lies in the destruction of the enemy's assets because if you progress and reach a certain point without destroying the enemy's rocket depots, anti-aircraft missiles and infrastructure, the decentralized enemy hiding in urban areas would continue to operate almost as if the maneuver against it was not effective at all," he said.
This was an attempt to convey to the Israeli public that the home front will come under intense fire and the army will suffer great losses.
All of this plays an important part in preparing for a wide-scale military conflict. It's important to remember, however, one of the vital parts in waging a military conflict is setting clear and achievable goals, and that is the job of the IDF and the political echelon.
Additionally, a major part of the preparations for a confrontation is having competent ground forces.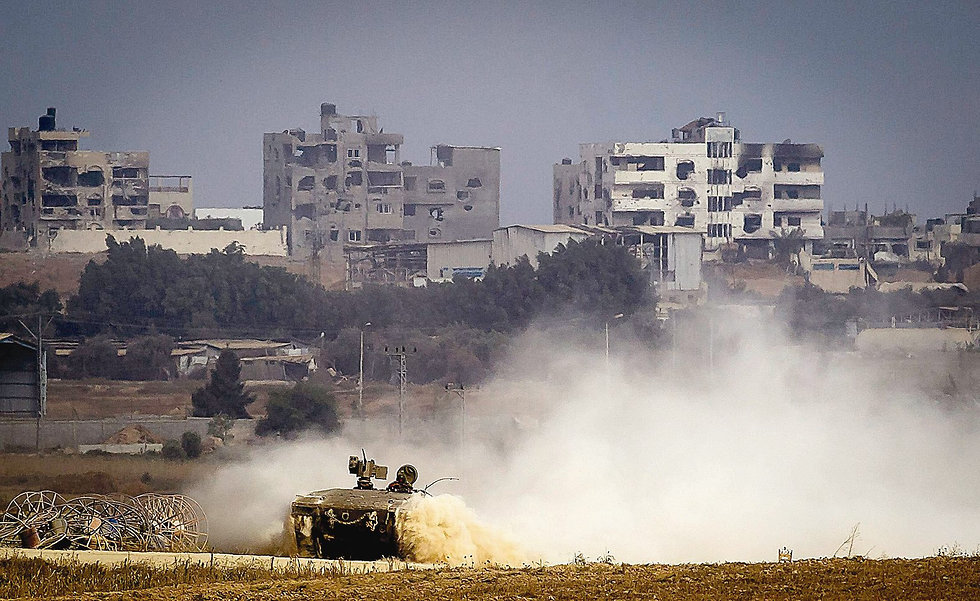 GOC Southern Command-Major General Herzl Halevi has recently introduced a testing method that examines combat units' readiness for a potential campaign in the Gaza Strip.
Halevi was in charge of the Paratroopers Brigade during a Gaza war in 2008, known as Operation Cast Lead, and during Operation Black Belt last month that saw Israel assassinate Islamic Jihad commander Baha Abu Al Ata.
However, a large-scale campaign in Gaza is a much more intricate operation that requires highly trained forces and a few successful days of fighting cannot attest to the success of an extensive conflict involving maneuvering in crowded urban areas.
The head of IDF Northern Command, Amir Baram, adopted Halevi's idea and also initiated a series of exercises and tests in which all battalions will undergo training simulating a campaign along Israel's northern borders.
Although due to the current political impasse most of the IDF chief's plans had to be put on hold, reports emerged that Kochavi and Finance Minister Moshe Kahlon have agreed on a plan to allocate hundreds of millions of shekels to obtain air defense systems that are able to thwart any potential missile attack Iran may launch at Israel.
With all due respect to our defense capabilities, however, wars are won through offensive operations and a possible campaign in the north will require skilled and deadly ground forces.
Although the introduction of these tests is a step in the right direction, considerable investment in ground combat elements is required. There, and only there, lies the key to a swift and decisive campaign.
Training, nevertheless, cannot replace the experience of an actual fight. Which is why the occasional cross-border fighting in Gaza can be exploited in an effort to learn how to control a fight behind enemy lines. Such raids undermine the enemy, create a sense of persecution and help to build power and fighting spirit.
Although such actions could lead to an escalation in violence and casualties, they put Israel back in the driver's seat and allow it to redirect the dynamics in the needed direction.
The willingness to act sends a message to the enemy that contrary to Israel's image as a country that only launches airstrikes and is not prepared to absorb casualties, the willingness to exert force and risk that price to ensure peace for its citizens, reinforces Israel's deterrence and may delay a major confrontation, or alternatively allow us to control one when it finally happens.
Gal Pearl Finkel is an author of a
security blog
and coordinates military and strategy program at INSS.