Residents of a U.S. city, where three members of the ultra-Orthodox community were gunned down at a kosher store, had been caught on camera blaming "damn Jews" for the incident.
New Jersey police said two gunmen had deliberately
targeted the JC Kosher Supermarket in Jersey City
where the four-hour gunbattle played out. Two of the victims were named by The Yeshiva World website as 24-year-old Moshe Hersh Deutch and Leah Mindel Ferentz, aged 33. A local police officer, 39, was also killed in the incident.
"My children are stuck at school because of Jew shenanigans," one woman said. "They are the problem. Because if they ain't come to Jersey City this s*** would never go on. Take that s*** somewhere else."
"I blame the Jews," the woman continued. "We never had a shooting like this until they came. It this had been the other way around, they'd be killing us, and everybody who's standing right here knows that," she said, pointing to an African-American crowd of onlookers.
Dov Hikind, a founder of Americans Against Antisemitism, posted the video that was taken by his fellow AAA activist.
"Four of yours are dead, right?" the woman asked the Jewish activist, who replied that he doesn't know. "It they were dead, that's great," she said.
Another resident was heard saying, "Get them damn Jews the f**k out of here. Get these f*****g Jews. Get the Jews out of Jersey City."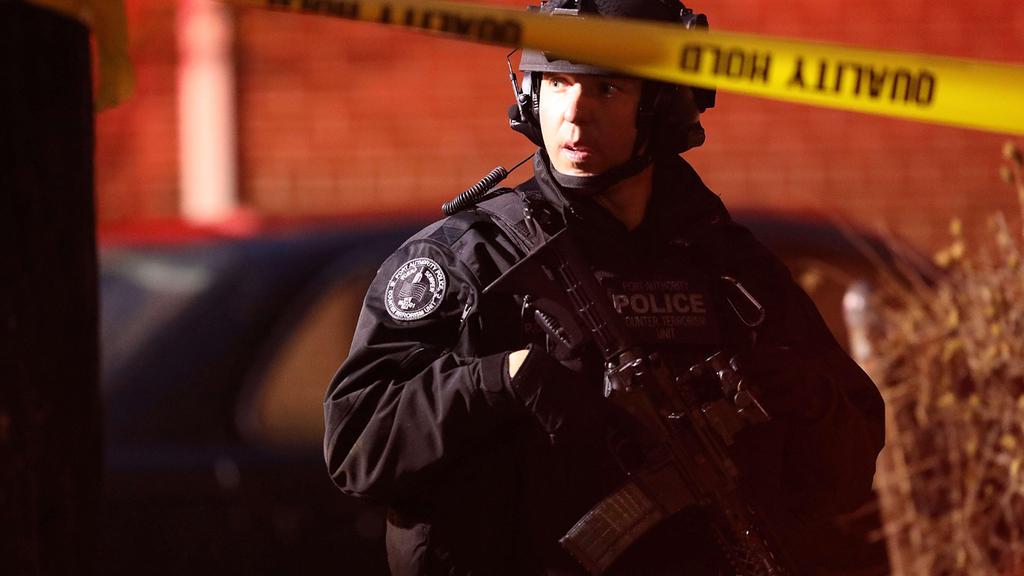 "While the Jewish blood of the victims is still hot, local residents gathered nearby not to support or offer help, but to condemn the Jews and blame them for their own deaths," said Hikind.
Fears that the deadly shooting at a kosher market in Jersey City was an anti-Semitic attack mounted on Wednesday as authorities recounted how a man and woman deliberately pulled up to the place in a stolen rental van with at least one rifle and got out firing.
"The why and the ideology and the motivation - that's what we're investigating," New Jersey Attorney General Gurbir Grewal said, adding that authorities are also trying to determine if anyone else was involved.
But Jersey City Mayor Steve Fulop said surveillance video of the attackers made it clear they targeted the kosher market, and he pronounced the bloodshed a hate crime against Jews, as did New York's mayor and governor.
Also, investigators believe the two dead attackers - who were thought to be a couple - identified themselves in the past as Black Hebrew Israelites, a movement whose members have been known to rail against whites and Jews, according to a law enforcement official who was briefed on the matter but was not authorized to discuss the case publicly and spoke on condition of anonymity.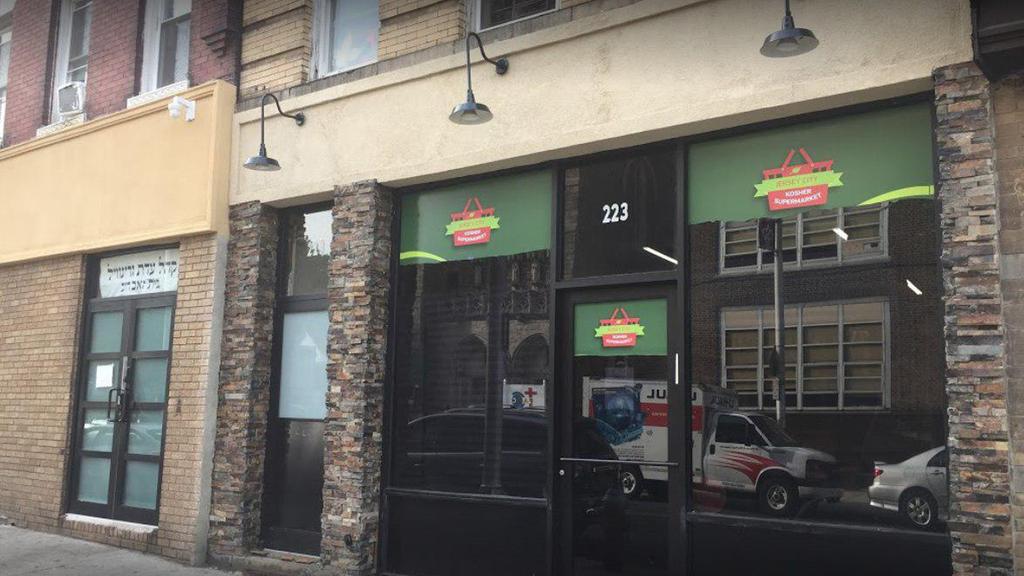 In addition, authorities have found social media posts from at least one of the killers that were anti-police and anti-Jewish, the official said. The FBI on Wednesday searched the Harlem headquarters of the Israelite Church of God in Jesus Christ, which is the formal name of the Black Hebrew group, according to the official.
The killers were identified as David N. Anderson, 47, and Francine Graham, 50 - both also prime suspects in the slaying of a livery driver found dead in a car trunk in nearby Bayonne over the weekend, Grewal said. Anderson served about four months in prison in New Jersey on weapons charges and was paroled in 2011, authorities said.