Thousands of members of Israel's LGBTQ community have recently received disturbing hateful text messages, which were allegedly sent by a yeshiva rabbi, police revealed Monday.
The Aguda – Israel's LGBT Task Force has asked the police to launch a criminal investigation after receiving messaged signed by the rabbi, whose name is not allowed for publication.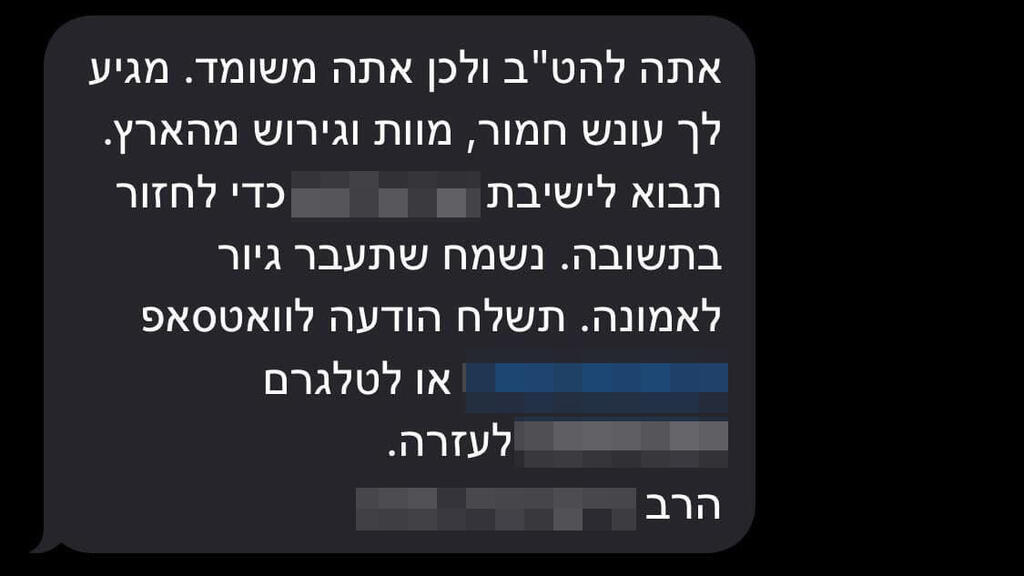 The organization that leads the public struggle of the gay community claimed that thousands of people had received the text, saying, "You are LGBT, and therefore you will be destroyed. You deserve severe punishment, death, and expulsion from the country. Come to the yeshiva to repent, we would love for you to go through a conversion to faith."
Cyber experts told Ynet they estimate the phone numbers were indeed taken from the database leaked by the hackers, who hacked the community dating site.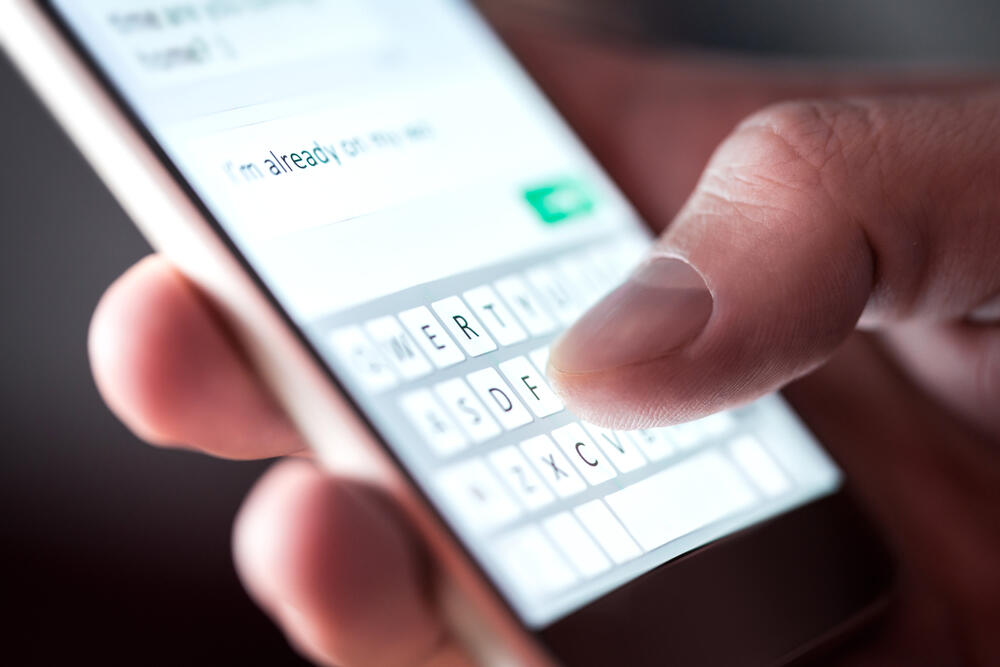 The yeshiva and the rabbi, meanwhile, deny any connection to the text messages.
"The yeshiva administration strongly opposes the messages issued on behalf of the head rabbi of the yeshiva. A complaint was filed to the police in order to determine the identity of the message distributor."
The Aguda said in a statement: "the hate messages and threats received by thousands of LGBTQ people in and out the closet are not only dangerous incitement but also a deliberate intent to harm members of the gay community. We demand the police to launch a criminal investigation to solve this matter and we ask to you to report to us if you have received this kind of message."